Life Care Center of Elkhorn
| Nursing Home
Claim 20275 HOPPER STREET, Elkhorn, NE, 68022
Caring.com Listing
Talk to a Family Advisor: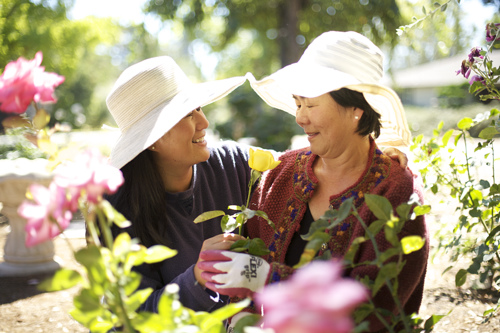 Reviews of Life Care Center of Elkhorn | Nursing Home
---
Sallys123
December 12, 2016
I am a friend or relative of a current/past resident
This is a terrible place. My grandmother's stuff has been stolen almost on a daily basis. Nothing gets done about it. They tell her she is not able to get up to go to the restroom, but when she puts on her light, they take 30 min or so to come. Which then, she has already soiled herself and tells me that they then get upset with her. She was left in the bath tub for over an hour one day and then left on the toilet for over 20min another time. She said she was "being punished" because they washed her hair when they weren't suppose to and my mother had confronted them. The nurse or CNA came in and said "well thanks a lot for getting me in trouble!" They have forgotten to give her insulin on numerous occasions, which she definitely needs.... One of the physical therapists was very pushy with her, demanding she moved faster and that she stand up. When my mother went to a nurse about this, they said it probably didn't happen and that the people there are confused and don't know what they're talking about. Just talking to my grandmother now, I can tell she is deeply depressed. It kills me that people can get away with treating other human beings like this. One day, they will be old and I can only hope they are treated the same way they treat these poor residents.
---
Completely Satisfied!
February 11, 2016
I am a friend or relative of resident
I have visited family members at Life Care Center of Elkhorn many many times. Each time I am greeted by friendly caring staff. My family members needs are always meet. They are always clean, hair combed, clothes look nice. I have eaten there several times, found the food to be very tastee. Yes, staff is busy but you can see they all truly care of the residents. I can't say enough wonderful things about the Therapy Dept. They are specially trained to assist residents with Parkinson. I call them the Parkinson experts!! GREAT place
---
SDMiller
February 07, 2016
I am a friend or relative of resident
After stay in acute rehab at a local hospital my dad needed to have skilled nursing rehab to finish is rehab before moving to assisted living. The moment we arrived my dad and family were treated very well. It is a scary situation when time comes and you need to place a loved one into a facility for awhile. My dad is continuing PT OT and speech Therapy and the therapist that he has at Life Care Center are top notch. They are very professional, kind and treat my dad so well. He looks forward to his time daily with them. They motivate him to continuing to progress to our goal of assisted living.
The nursing care with the nurses and CNA's is very good. Very thorough, kind and treat my dad well. They are busy but do a great job. You can see the kindness shown to other resident as well and make the residents feel comfortable. Family members have eaten with my dad and all found the food good and they have a variety of meals. My mother plans to have hip replacement surgery in the next month and we will be using them for her rehab as well. Our goal is to have my folks in assisted living after rehab. Thanks to the staff at all levels at Life care Center of Elkhorn.for giving my dad a better quality in his life.He is very relaxed there and receives positive support from the Doctor, PA's Nurse practioners, Nurses, CNA's and Therapist.
I have been to many nursing homes to visit other family, relation and friends and find this one of the better ones
---
Honest Answer
January 05, 2016
I am a friend or relative of resident
Such a shame to see a reputable company who once held high standards fall to such subpar level of care for its employees and patients. Looking like a county run facility with lack of direction, management, staff and cleanliness. We have seen first hand while there with Mother, Nurses and Aides trying desperately to keep their heads above water in attempt to care for patients get held from their duties dealing with disgruntled family members over facility issues. The staff are in tears and turn over is high. Considering placing your own loved one like we did? I highly suggest visiting in evening around 7pm and on the weekends that's when you will see the real deal and how long it takes to answer call lights because of lack of staff. Don't make the mistake we did.
---
A13
December 31, 2014
I visited this facility
Tey should be ashamed of themselves; not contacting family when needed , and not giving medicine when the patients needed ! This was ridiculous.
---
uddasister
May 17, 2014
I am a friend or relative of resident
My mom was at this facility for a short time. We had her moved because of the following. Within 24 hrs they had put my mom in diapers because they can't answer their call lights in time. My mom does not wear diapers, so as you can imagine it is very demeaning. My mom told me that the aides would come in and turn off her call light and tell her that she was not their patient, and would send her aide. Or they would turn off the call light and tell her it was not their area, and they would send someone. So in other words, for inspection purposes it will look like call lights are answered in a timely manner, when they are only being turned off! When I visited, it was 2:30 in the afternoon and my mom had warm water in her cup. I asked the med aide in the hall where I could get ice. She didn't offer to get any or have anyone do it for me. She directed me across the bldg to an ice machine. Then when I got to it wasn't working. I then went to the nurses station to ask for help, and there was ice and water right behind their station, which was right down the hall from my mom's room! When we first entered this facility to visit we were a bit lost, and nobody asked if they could help us, nobody smiled or even said hello. Upon leaving, we passed nursing staff in the hall, none of them could even smile. This facility was very disappointing, and we removed my mom within a week of her arrival.
---
resident advocate
April 08, 2014
I am a friend or relative of resident
I spent a lot of time at this facility. Very disappointing. Luckily I was able to be the advocate for my mother. No real "care plan" was ever addressed. Does anyone know if bath aide truly gives resident a bath? Are nurses too busy to answer call lights when CNA's in another room? Are medicines given out when admitted reviewed at any time? Turn over rate seemed high to me. 5 employees left in our 9 weeks period. Food was less than desirable and served cold at times. Eyes rolled at me when offered a concern. Shift 1 did not know how to answer question from shift 3, general response, "I wasn't on that shift". Not having computers to assemble all info made it hard for nurses to know goings on from other shifts. I would not recommend this facility.
---
Caring79084150
March 31, 2014
I am a friend or relative of a resident
The main complaint about Life Care Center was the food wasn't really good. It wasn't kept warm enough, and they didn't have enough servers to serve the people. They got the food over from the main kitchen, which was in the same building, and there's only one person putting the food on the plates. So if you were toward the end of the line, your food wasn't warm anymore.
I think the physical therapy part was good. Mom did seem to like the people. I think the dismissal stuff was a little bit flawed because we were told that she would be dismissed on a certain day. We were in a rush to get her ready, and then they said they didn't have the form that she was going to be dismissed. I had spoken to them the day before, and they were able to get all the signatures on there, and we just assumed that was what was going to happen.
I would have liked to have known more about what drugs they had Mom on, what was transferred over from the hospital, and later I found out all these things that she was on that there was no reason for her to be on, and I didn't know enough to inquire about that.
---
9415
May 08, 2012
I am a friend or relative of a resident
The nurses were very caring but overworked. Half of the CNAs were very attentive, half getting a paycheck. There were often long waits in response to a call light. Resident in wheelchair taken to meals early and had to wait to be returned to room. Activities director was good, hands on and took a personal interest in the resident.
---
About Life Care Center of Elkhorn
---
Life Care Center of Elkhorn is a nursing home in Elkhorn, NE that provides patients with skilled nursing care as well as private or shared accommodations. Contact Life Care Center of Elkhorn for more details on housing, services, and rates.
Features of Life Care Center of Elkhorn
---
Medicare
Medicare Provider Number

285134
Location of Life Care Center of Elkhorn
---
Request Info
Get full access to reviews, cost information, and amenities