Care One At The Highlands
Talk to a Family Advisor: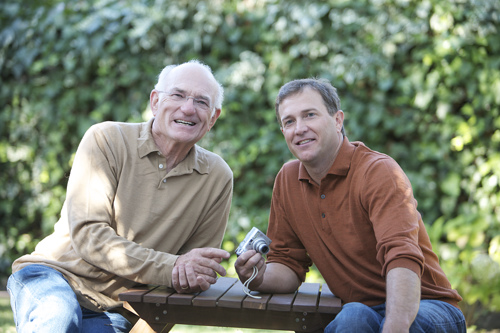 Top nearby Nursing Homes
Reviews of Care One At The Highlands
---
User001
August 29, 2017
Other
Really getting great at what they do, now under construction to update the inside, it is looking great. friendly staff ++
---
AlexaB
February 19, 2017
I visited this facility
Excellent facility, excellent staff, excellent care
---
disgusted son
February 12, 2017
I am a friend or relative of a current/past resident
This place is HORRIBLE, very dirty, staff and nurses are very rude and uncareing. To say this place is a medical facility is a untrue statement. They left my mother in the bathroom for hours at a time. My sister had to tend to my mothers needs ,as far as cleaning her up after accidents. Im appalled that this place is in bussiness and employs staff that does not have a clue about health care needs. My girlfriend is a nurse so i have some idea of what proper medical care is, and this place is no where near that. I gave them one star because giving them negative stars was not a option. I hope someone from the AMA looks into this places routines and condems the whole operation. Im sure not one single employee would let any of their family members stay here ,even the ones they might not like. It disgusts me that they get away with their daily routine of not giving a care about any patient. My mothers last nurse looked like she was close to being a 100 years old and could barely walk by herself ,let alone provide medical care. Is this a common thing out on the east coast? And why does the upper management allow this to go on. Im sure it is a money thing and not a compassion for suffering patients.. the whole thought of the care my mother recieved just sickens me..
---
Shari D.
November 28, 2016
I am a friend or relative of a current/past resident
My dad has been at Care One At The Highlands. They have occupational and physical therapists who work really well with the patients. Some patients are resistant to the activities, but they use physical therapists through caring and concern about the patients. They're trying to get them to the next level where they can operate on their own, so they show tough love. I have seen people who could barely get around when they first got in there, but after 3 or 4 weeks, they're up and moving around and have the ability to come inside and outside to get fresh air. They go into a group physical therapy area where they do physical therapy together, which is almost like an aerobics class. They do a lot for the patients. The facility has long term care, and it's huge. They also seem to be very caring. They scale back according to what the patient's needs are, but they're still giving my dad physical therapy to some degree. They really have worked well with him and with us. Sometimes -- especially on weekends -- it can be a little challenging to get the nurses' attention. It takes a while to get them to respond. The physical therapists are the ones who take it up a notch and balances out some of the shortcomings of the nursing staff.
---
Nan. Bagan
November 22, 2016
I am a friend or relative of a current/past resident
My dad spent 4 months at Care One. Initially, we had some concerns with call light response time and phones not answered in a timely manner. These concerns were shared with the administrator and DON, who immediately addressed it. Dad has made great progress at Care One. We are very grateful to Dr. Shah, the Rehab Team who were able to get him to stand and walk with assistance! The Nurses and aides are very friendly, polite, and took great care of him. His skin was perfect- no breakdown, even though he spent a lot of time in bed. The rooms and facility are very clean. His puree diet was tasty and was well presented. Staff is very friendly and helpful..I would like to thank the entire Team at Care One for taking such great care of my Dad. I wish the entrance of the building was not used as the designated smoking area.-the only reason I didn't rate as 5 stars..
---
Albert118677
September 30, 2016
I am a current client of this provider
My father was in Care One for rehab. The staff was very good and very friendly. The room had 2 beds. I think they're very good, very professional, and quick to respond.
---
Caggiano2007
June 25, 2016
I am/was a resident of this facility
i had two surgeries one for foot and one in Hernia burst I stayed in hospital for a week and transport to Care One At the Highlands On June 3rd They put me first room It look dull and dirty smellly and I told them I don't want this room I want go other room so I found other room perfect It was ok I did brought my own Hand Sanitizer and alcohol wipes To clean overbed table bed rail and head board and foot board U know I did see many germs fingerprints . The foods is ok except pasta is too salty My mom did bring foods from home, I did bring my own fork spoon and knife.. WHen I was in Hospital I wore hospital gown I asked Nurse should I change before I transport the nurse said keep with u to Rehab. When I was in this place I keep Hospital gown to cover pillow I did write name on gown. I told nurse do not take my gown the hospital gave me. i slept on pillow covered with my gown for a month. Social worker was very rude with and Billing Office was rude and nasty. I was supposed be home only one week or 12 days i told them sorry my surgery dr said one more week to stay SO the doctor called my insurance to pre certifcation approved extended stay before social worker called my insurance I went back dr again and doctor said last monday it was still not heal and still infection and draining after doctor and Doctor said stay one more week til monday stay in rehab ok Dr called insurance for extended . I went back to rehab/nursing home again after doctor I told social worker Sorry I am not going home this week I am staying one more week til monday Social Worker has some nerve and She look not so thrill She call insurance change to shorter than 1 week My doctor couldnt believe it I asked Social worker what doctor said Social worker said " I don't care what your doctor said i told them i did call insurance they said always approved for extended stay They wouldn't listen what I said. Next day Wednesday morning Social Worker look happy and saying in body language with hand You going home this friday you going home this friday I got the feelings she want to get rid of me social worker thinks I was ok. I stayed In rehab for almost 1 month. Also at the rehab Therapy was great but becareful peddler wasn't clean many people used hands they should kept clean before other patients use it. also Weight bar wasnt clean When I'm finished with therapy I always wash my hands and used hand sanitzer. Two days ago one patient vomit in hall they didn't clean it carpet when I saw it spot I wheelchair moved different direction to keep away from touching wheels. Also some nurses assistance should repects patients room turn light off when they were sleeping they leave light on when they leave the room I said oh no wtf. I walk slowly turn light off went back to sleep You wouldn't believe it what I saw I saw bugs in therapy room and other room but Not in patients room. Yesterday My last day I don't even want to see social worker face when she walk by or came by i turn away she hurt me enough to rid of me .. I was sitting wheel chair out in hall using wifi and I was watching each room button light flash call for help Many patients each room were waiting longer period of time. I see that many nurses sitting talking ignored the lights flash. SO now I am home today I should have pick Care One in different location in NJ I wish I shouldn't pick this place Care One at The Highlands. Next time if anything happens to me I will pick other locations in Paramus NJ was best and cleI
---
Jacey1234
March 24, 2016
I am/was a resident of this facility
For physical and occupational therapy, this is an excellent facility. Some nursing staff are not as diligent as they should be, especially when it comes to medication; you have to know what pills you're supposed to be getting when; one time i was given another patient's meds!. Doctor assigned to me was not someone i would ever go to again; getting in touch with her, even getting to see her, was often challenging which impeded my recovery. Kidney doctor however was great and very much on top of things. One aide i had was outstanding and made my stay much more tolerable. Social worker was good. Place was kept clean. Food was definitely better than i would have expected for this kind of facility, and there were options if you didn't want the meal of the day.
---
hoja
March 07, 2016
I am a friend or relative of resident
HORRIBLE PLACE !!!!! If patient cannot get up and help themselves, then they are doomed. Takes forever for nurse or aid to come if ever ! Daily hygiene is a joke, teeth brushing....forget it. Floors are not cleaned daily. Aid complained about having to move patient in lounge chair because the chair is heavy to push.....duh !!! It's what you are getting paid for ! When going to desk for info or help, you are ignored...no one lifts their head to acknowledge you, I know they are busy but after 5 minutes you'd think someone would ask if they could help you. Food is dry and over cooked....better bring food to the patient when you visit. The phone and nurse button, when it works, is usually put on a table where the patient cannot reach it. Patient cannot leave bed yet someone used and left the bathroom a MESS, toilet was not even flushed. Patient was not put in night clothes, slept in clothes they wore all day. I know these places are under staffed, so why keep accepting people or just hire more help......and people that care about helping ! Events are held for the patients but no one responds to take them to the proper room. Each time I visit it's always a negative experience. I thought Genisis in Westfiled was bad, had a relative there once, this place is worse. There is one physical therapist that actually does care and has a heart, an angel....thank God !!! Not sure there is a nice nursing-rehab center anywhere, only visited 3 in my life and I pray to God that this patient gets well and never has to go to another so-called nursing home. This place does not "nurse" or has any feeling of a "home"......should not be called a nursing home. Care One is in need of rehab !!!
---
Lucido
December 15, 2015
I am a friend or relative of resident
My father in law was directed from Rahway hospital, he was basically pushed to this place, the social worker gave my wife several choices and then said he has to go to a place were the doctor is associated? Upon transfer the problems began. First, they lost his dentures, communication with staff was non existent, no one could give any information, even doctors said I don't know. The place is filthy,food on floors and ceiling for the 2 days he was there, my wife transferred him to another that looked a little better. BE ADVISED IF YOU HAVE A LOVED ONE IN ANY OF THESE PLACES YOU NEED TO BE VIGILANT, WATCHING EVERYTHING
---
debbiek60
July 08, 2015
I am a friend or relative of resident
My mother was pushed into this facility on Christmas Eve by the hospital after surgery on Dec 23rd for a diabetic ulcer on the side of the foot resulting in the loss of a toe. She was moved to the facility to receive intravenous IV antibiotics for 10 days. at age 78, mom is an independent woman who still works. Where do I begin? There are too many patients and not enough staff. Some nurses and aides are great but some lazy and do not offer assistance. The physical therapy department does not do a thorough evaluation of the patient or confirm their limitations with a physician. Mom was put through pt on Christmas day & after 2 addt'l days of pt, her muscles atrophied and required assistance to get into a wheelchair and to use the bathroom. (She went in able to move herself from the bed to the commode in the hospital) She is also an insulin dependent diabetic on a sliding scale, however, it was an issue with the nursing staff to be able to adjust the insulin as she does at home. All orders have to be exact with no leeway. This resulted in her sugar dropping early in the am and attempts to call for assistance were slow or un responsive. I brought in our own orange juice and snacks for mom to treat herself. She also developed a small bed sore of which I asked the head RN's and staff to check and treat but they did nothing. We were told by the hospital that the physician who treated mom in the hospital was attending there and he was not; it was an associate physician who was nice but knew nothing about mom. In one instance my mother called me at home to get a nurse for assistance to use bathroom (after the excessive pt & could not move out of bed on her own) because for 45 minutes both my mother and her room mate called for nurses and no one responded. I had to call the nurses station and get someone to go to the room. The nurse was clueless. When I arrived a half hour later, every room light signal was blinking and staff was in short supply. I spent every day in the administrative office complaining or question what they were doing. I had visited this place prior to mom being admitted and thought it was okay. It was not.
---
Titi82
May 20, 2015
I am a friend or relative of resident
This place was horrible. My mom had a stroke and the physical therapy dept horrible! Every time you asked a question the answer would be we have I look into it. Mom is home now, we have a physical therapist coming to the house. He said he wouldn't even send a dog to this place! Stay away.
---
Caring90574050
August 20, 2014
I am a friend or relative of a resident
Mom came from Care One. She was there for 3 months. The rooms were dark and dreary. The rooms were more hospital-like and institutional, and they had only limited activities. They didn't have a lot of things for them to do. The food was OK. As good as the staff was, they could hire more. They're kind of stretched thin. When she first got there, she ate in the room, and then she went to the dining room, which was nice. The dining room was spacious.
---
Janet38
October 24, 2013
I am a friend or relative of a resident
My mother was at CareOne for 7 months. The actual hands-on nursing staff, the nurses and aides were absolutely wonderful. The rooms were beautiful and the design of the facility was very comforting and it looked like you're at home. It had a very nice atmosphere, however, I was disappointed in the physical therapy department. They did a lot of rush physical therapy. They got everyone up and out early in the morning and they essentially just took the people to places and actually just sat them there and didn't really do much with them. They would take them back to their rooms and then bill Medicare. I wasn't pleased with that and they did very little with my mother because she has stroke and they needed to actually do the physical therapy on her and they weren't interested in doing that.
---
bob9
June 29, 2012
I visited this facility
When first entering the facility, the staff in the reception area was very friendly and welcoming. I witnessed a new resident her family being given a tour of the more "public" areas. Going further into the facility, however, revealed a different story entirely. The nurses and other caregivers seemed to be doing only the bare minimum, oftentimes being abrupt if not flat-out rude to the residents. On several occasions, I noticed patients asking basic questions of the caregivers (eg. "when is the food coming?") who were in the room performing various tasks, only to be blown-off or sometimes even entirely ignored. On one occasion, I witnessed an argument between one of the facility's nurses and an ambulance worker. Apparently, the staff had given a patient a medication that he was allergic to, despite having paperwork that clearly indicated that that medication was not to be given. When the ambulance was called to take the patient to the hospital, the EMT demanded an explanation. After refusing to give him whatever information he asked for, the facility staff (now gathered around one of the nurses' stations) began laughing about the experience, mocking the EMT who tried to stand up for the patient. While it is possible there is a lot more to the story than I am aware of, what I did see worried me greatly. While I would hope that this sort of thing is a fluke, or the exception to the rule, I would still be hesitant to allow any of my friends or loved ones to go anywhere near this facility.
---
About Care One At The Highlands
---
Care One At The Highlands is a nursing home in Edison, NJ that provides patients with skilled nursing care as well as private or shared accommodations. Contact Care One At The Highlands for more details on housing, services, and rates.
Features of Care One At The Highlands
---
Medicare (ratings last updated: 06/16/17)
Health:
Overall:
Quality:
Staff:
Medicare Provider Number: 315132
Ownership Type:

For Profit Individual

Date Certified:

05/01/2017
Location of Care One At The Highlands
---
Request Info
Get full access to reviews, cost information, and amenities