Tockwotton on the Waterfront Nursing Home
500 Waterfront Drive, East Providence, RI, 02914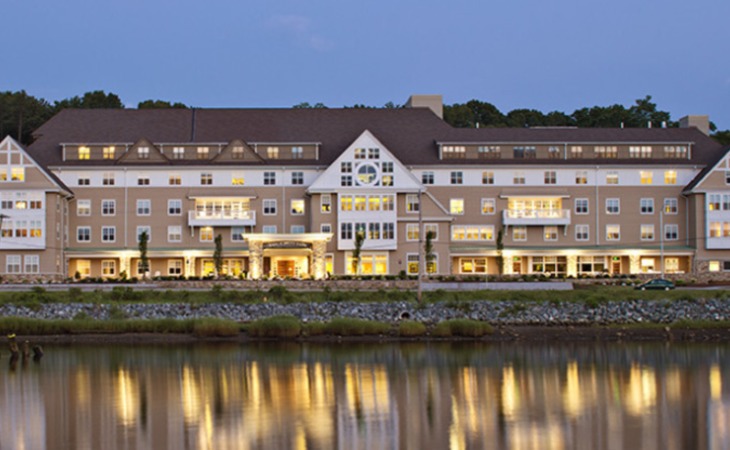 Reviews
of Tockwotton on the Waterfront | Nursing Home
---
Write a Review
September 21, 2017
I am a friend or relative of a current/past resident
the best staff, administration, care and all in a family atmosphere. No better place for family.
August 29, 2017
I am a friend or relative of a current/past resident
Thank you all for taking such amazing care of my Mother. I am grateful that the last few weeks of her life were spent in a warm, loving environment where she got the care that she so desperately needed. I am also thankful for all the support you not only gave my mother but you gave me. Tockwotton, and in particular the Russell Household, is a special place with special people. My family appreciates all you did for us.
August 27, 2017
I am a friend or relative of a current/past resident
One of the toughest things a family has to do is help finding a perfect assisted living home for a parent who can no longer live independently. After months of interviews and disappointed tours. My mother and I found a perfect match with Tockwotton home. We were already attracted to the location and newly renovated building seeing how I would have to commute from Boston to visit. Once we sat with Carrie in admissions, and explained the care we would need she assured us that this was a perfect fit for my mother. They have higher care facilities for dementia and other things we will need down the road. Instead of dealing with the hassle of continuing to move and find a new home, Tockwotton has everything we have to offer. Also, after the move in date, Carrie followed up with us to see how we were adjusting and I thought that was going above and beyond any nursing home we have dealt with! 5 stars all the way!!
August 22, 2017
I am a friend or relative of a current/past resident
I cannot begin to express how happy I have been with every aspect of Tockwotton on the Waterfront. I would highly recommend this care provider without hesitation. In addition to being a beautiful facility and wonderful location, the Staff goes above and beyond to make a family environment for your loved ones.
August 21, 2017
I am a friend or relative of a current/past resident
I chose Tockwotton on the Waterfront for my 90 year old mother with dementia after online research and visiting over 20 facilities in Northern Rhode Island and nearby Massachusetts. The facilities are impressive and they offer a full continuum of care - assisted living, memory care, rehabilitation, and nursing home. This was so important to me as I couldn't imagine having to repeat this process as her care needs change. The daily activities and special events are above and beyond what I was able to provide. Thanks to Tockwotton she is happy, thriving and engaged in all that they offer.
August 16, 2017
I visited this facility
I have been a resident here at Tockwotton for two years and I am very happy I made the decision to come here. The staff here is absolutely the best. Our executive director and assistants, office staff, nursing, dietary, housekeeping, maintenance and activities all help to make our home happy and safe. Our rooms are cleaned and beds changed weekly. Repairs are done immediately. Dietary serves us delicious meals of our choice. Activities are fun and many times our staff join right in with us as when we had our senior olympics the first week in August. We have concerts and shows in-house as well as attending them outside. Colt State Park picnic will be coming up as well as a trip to a casino this month. Every day is full of many activities that we may choose to do. Crafts, art, music, games of all kinds, crosswords, trivia, floral design, reiki, bell choir, tai chi, chair chi, and movies. We have speakers come in for spiritual, educational and health lectures. Wednesday evenings we exchange good night lights with the children from Hasbro Children's Hospital. As you can see our days are full with many interesting things to do and wonderful people here to share our good times with. Claudette Moniz
August 16, 2017
I am/was a resident of this facility
I had the pleasure of working with Carrie in the admissions team. She was kind, soft and took her time to listen to my needs. We toured, I had lunch with some of the residents and was able to meet with the staff. I was quiet impressed with the warm nature from everyone I met. I am currently a resident now at Tockwotton and am so pleased with my decision. They ALL have become my family!
July 19, 2017
I am/was a resident of this facility
It is like being at home, get up when you want to, eat breakfast when you want to. It isn't like being in an institution, culture change. Staff are the nicest, most caring people I have every met, they cater to every wish
October 24, 2016
I am/was a resident of this facility
I was atTockwotton and there was only one nurse practitioner that finally was able to help me medically after coughing for seven days Clarise was my savior. Dietary I found careless and incompetent following diet. Was very glad to go home.
April 18, 2016
I am a friend or relative of resident
if all that mattered were the beautiful window treatments and light fixtures, this would be the place. however, i've spent quite some time there in the last 10 days with my mother and i have to say i am afraid to go home at night and leave her alone. The nurses have been okay but the quality of the cnas is terrible. my mother has been left for hours, with no call button because they "forget " to put it back in her reach (broken hip and leg,bedridden) They are terribly rough with moving her- she is unbearable pain- and one CNA had the nerve to complain about her own bad back. Classless to say the least. My mother also heard them calling her derogatory names in the hallway . Terribly disappointed. wish i had done more research. Please don't be foo]ed by the private rooms and the building, the care is not on the same level . Not even close
November 20, 2014
I am/was a resident of this facility
Tockwotton home is a very deceiving place, it is absolutely beautiful on the oitside as wwll as in, but once you realize what goes on in the inside and how understaffed u will see it all. There is never a nurse when needed or always on the other side. Know respect for there workers which makes the workers miserable and unappreciated
July 08, 2013
I am a friend or relative of resident
I am a daughter of someone who recently stayed at Tockwotton after a knee replacement. My mother didn't stay long, but I hope this review will help others who are evaluating facilities. Overall, I would say the facility looks great on the outside, but it is rather thin on the quality of care. The biggest issue is there is not enough help. Luckily my mother didn't need a lot of help but it would make me think twice for future needs. I believe there were only 2 aides for the entire floor. When I was there and my mother needed assistance to go to the bathroom after surgery, the aid never came 3 out of 4 times. There is no intercom or central switch board, so how do they know if it is an emergency or not? I would suggest to management they figure out a way to measure this proactively because at this point, there is no feedback loop to measure if patients calls are getting answered or not. My mother called once when she was in the bathroom and it wasn't an emergency, but they didn't come for 1/2 hour. The aids are the kitchen help so that makes it very difficult during meal time when they are delivering meals, but also doing dishes and helping people in their rooms. I heard people crying from their rooms asking for help while I was there which didn't make me feel good. The rooms are very nice and spacious. The facility is new and seemed very clean. The rehab staff was fantastic and gave my mother great support and a lot of dedicated time 7 days/week. I was impressed with that. I also had an issue with the Doctor on staff who is only there for a short period of time but was not reachable by the nursing staff and had not okayed a course of treatment with my mother's surgeon. I had to escalate and it was not easy to get someone to help. I think if the person doesn't need medical help or help in general it is a good place. The staff were all very nice to my mother but the management needs to increase the quality of care.
See all reviews (12)
See fewer reviews
Features of Tockwotton on the Waterfront
---
Medicare (ratings last updated: 06/16/17)
Health:
Overall:
Quality:
Staff:
Medicare Provider Number: 415113
Ownership Type:

Non Profit Corporation

Date Certified:

05/01/2017
About Tockwotton on the Waterfront
---
Tockwotton on the Waterfront provides greater Providence and all of Rhode Island with a variety of services designed to meet the changing needs of older adults and their families. We are a senior living community providing uncompromising quality and comfortable surroundings. Superior senior care is delivered by trusted professionals, and aging is celebrated as a vibrant stage of life. Tockwotton On the Waterfront: where superior senior care meets waterfront elegance. We invite you to learn more about our exemplary senior living opportunities today.
Map
of Tockwotton on the Waterfront
---
Request Info