Talk to a Family Advisor: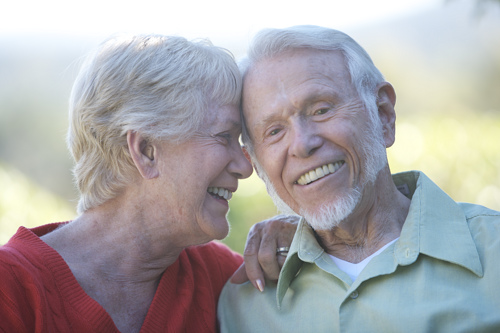 Top nearby Nursing Homes
Reviews of St Cabrini Nursing Home
---
barbara-rn
June 01, 2017
I am a friend or relative of a current/past resident
My mother was a resident from 2001-2003 & my father has been on the Mezzanine unit since April 2011. She did, & he is receiving excellent care. It is true that staffing, activities & resources have changed over the years, but healthcare has changed everywhere, not just at this facility. The nurses & CNAs are wonderful, kind & caring. Sure they're short-staffed a lot but unfortunately "nursing" & "being short" isn't unique to Cabrini, it's in every acute & long-term facility. The managers are very conscientious, the LPN's are knowledgeable & the CNA's are dedicated. The NP's are fabulous! I really can't say that anyone is there just for the paycheck. To be a nurse, you have to love it because it is very tough to have the stamina & patience to deal with residents, families, doctors, staffing issues, other ancillary departments. The nurses do work extremely hard, many residents require "total care." Bottom line is nursing does it all & the Cabrini nurses do their best. Once upon a time a nursing supervisor told her staff.... " We are nurses, the difficult we take care of immediately, the impossible takes us little longer." Nurses are human too, we make mistakes, accidents happen. The most important thing to focus on is that your family member is clean, nourished, & safe. I am an RN in a very busy ER in the Bronx @ we are always short. That's just the reality of healthcare. I always recommend SCNH to family members of my patients. I consider myself a "cheerleader for Cabrini." People due take note especially when I mention my parents & my experiences. Sure, there have been some issues, but every place has it's glitches. I'd love the patient to nurse ratio to be 2:1 but that's not going to happen. I agree, the food isn't gourmet fare, the housekeeping isn't spectacular, belongings get lost or broken, it's annoying, aggravating & frustrating but this is all synonymous with "institutional living." The only place that's perfect is Heaven. Thank you
---
dasco
May 24, 2017
I visited this facility
This facility has gone DOWNHILL in the last 2 years! The place is absolutely filthy EXCEPT for the Lobby & the Administration area. The only patient care unit that is spic & span is One West. Why? Because One West is the short-term (21 day stay) Rehab Unit that sparkles because it's the unit that entices patient & family into considering long-term placement. Well if you do choose to place your loved one there, the " honeymoon" ends on day 22. This is supposed to be a skilled nursing facility (SNF)...... What a joke.... There's not one skilled nurse in this facility. The Director of Nursing sits in her office, dressed to kill, never, ever makes rounds to see what's going on in the patient care areas. If you go into the office to discuss an issue or to complain, she looks at you with this blank stare & just placates you until you are blue in the face & DOES ABSOLUTELY NOTHING! The nursing supervisors don't supervise. They too have blank stares when confronted or questioned by family members. The administrator is just as bad, the only time she's visible is @ lunchtime when she's having lunch in the café. I feel sorry for the nurse aides because they work like dogs. They units are always short-staffed especially on weekends & holidays & it's not because of sick calls, it's because only 4 aides are scheduled for 40+ residents, ie 10-11 residents to one aide. Two LPNs are assigned to medicate, do dressing changes, etc. to cover 2 patient care area, ie 90 patients!!!!!! The units are filthy, one porter per unit to mop 40+ rooms, dining area, TV rooms, dump garbage, clean bathrooms.. Absolutely disgusting! There's a ward secretary who is assigned occasionally to answer phones, arrange transportation, take care of charts, MD orders, etc. This place has turned into a filthy, dump. An absolute disgrace!!!!! Mother Cabrini is probably turning in her grave!
---
georgio
January 04, 2017
I am a friend or relative of a current/past resident
my grandmother was there for 3 years, place is terrible!!!!!!!!!!!!!!!! it smells of urine when you walk in always, food i wouldn't feed an animal. Always, short staffed especially on holidays & weekends. We moved my Mom as soon as possible. Don't put your family/friends there!!!!!!!!!!!!!!!!!!!!!!!!!!!!!!!!!!!!!!!!!!!!!!!!!!!!!!!!!!!!!!!!!!!!!!!
---
jjm0430
February 19, 2016
I am a friend or relative of resident
So sorry this review is so late...My Dad was in for short term rehab in September 2015 for not being able to walk, also some serious heart issues...He was so scared and did not want to go...We were always there visiting...they treated him with care ,love and respect...He can be demanding because he is hard of hearing ,The doctor on staff was helpful..nurses were great,,and aids did the best they could...As I found them a little short staffed. Dad said the food was very good,,,no complaints.. We loved our social worker so much.. helpful in and when Dad was released,.. All paper work prepared and ready...family meeting was so helpful I am his daughter and Thank you for all you did.!
---
Nia 26
January 14, 2016
I visited this facility
Hello my grandfather was sent there for short term rehab.i can honestly say that i have had a better experience 10yrs ago when my grandmother was there.The nursing staff is rude an they look at you like your from another planet!!! No one says hello to you you speak to them an its like pulling teeth to get them to speak back.I just dont understand some people that go into the nursing field.but then again have been around the staff that is there you can cleary tell whos there for the buck an whos there because they enjoy what they do.
---
review123
September 24, 2015
I am a friend or relative of resident
Mother-in-law was in for rehbailitation several times. Previous time, she was left on the toilet with no one around to help her. No joke! We pushed the call button to get her help to the bathroom. She was placed on the toilet seat and left there!!! When she was crying out in pain, I went outside of her room to try to find the lady that put her on the toilet. She was nowhere to be found. Walked around the hall for several minutes. Finally found the lady that helped my mother-in-law, I told her that my mother-in-law was done and was in bad pain. She threw her hands up and said, don't you know I have other patients. I said, fine, I'll take care of her myself and grabbed some gloves. At that point, she helped me. Another time, I visited at dinner, and my mother-in-law was in the TV room. She was sitting by herself. All the other residents were at the dinner table. Asked her if she ate and she said no. If you are a relative, you HAVE to be a constant presence here. Always visit and be an advocate for your loved one. They can get forgotten here. This is not the greatest rehab. Practical and useful skills, such as getting in and out of bed and getting up to go to the bathroom should be worked on. if you can get your loved one in Burke, go there.
---
Cheryl102945950
April 30, 2015
I am a friend or relative of a resident
My dad went to St Cabrini for rehab. The rehab folks were pretty good in physical therapy. The regular aides were not as thorough as we would have liked in communication so it was a little lacking. I got more response talking with the head of rehab on his progress. I think the social worker could have done a better job coordinating with the nurses. My father never complained about the food and the place was clean.
---
ahsford ave
September 10, 2014
I am a friend or relative of resident
This place is awful. Especially the lower two levels. Nursing staff is awful. Poor Grandmother who was there had 6 UTI's in 4 months. We had to BEG to get her urine tested each time. Grandma can't/won't drink water. They don't allow a bottle of water in her room. No one makes sure the residents are hydrated and eat properly. Patient confidentiality is a joke. When I've complained of other residents who are bothersome to my Grandma, they reply "we'll be drugging him/her soon" DO NOT PUT A LOVED ONE HERE unless its for short term rehab. DONT ALLOW ELDERLY LOVED ONES HERE, unless you don't love your elderly relatives.
---
MargaritaM.
August 24, 2014
I am/was a resident of this facility
WOW! I entered St. Cabrini to rehab my knee after a total knee replacement. From day 1 the staff was great, especially the Physical Therapy department. The nurses were very attentive, always making sure to manage my pain control. Whenever I called for pain meds, after giving me my meds they would come back 1/2 hour later to make sure I had some relief. If I didn't they would contact the doctor(who seemed to be always available) & be back less than 10 mins later with something stronger. The food, which surprised me, was actually not bad at all. Plus the portions were such that you were never hungry. When I didn't eat because I did not like what was brought to me, I would go to the coffee shop & get whatever I wanted. The fact that the facility had a coffee shop on the premises blew my mind! The nurses aides were so great. Obviously I couldn't walk when I first arrived. The aides would answer the call button very quickly. If it was for bedpan duties, the aides NEVER made me feel humiliated, which was my biggest fear. That whole bedpan thing, in my opinion, is the most undignified & humiliating experience for anyone. And at 60 yrs of age you don't want anyone cleaning your privates. Yet the aides made the whole experience more tolerable.they were really great. The physical therapy dept is the best. My estimated length of stay was 3 weeks. I went from not being able to take 1 step to being discharged in 6 days! They work you, yet not to the point of torturing you. The PT dept, I truly believe, is the best anywhere. This was my 2nd knee replacement. I was at a different facility for the 1st surgery, and at that other facility my PT for 3 weeks all they did was work my arms. According to the PT staff my arms needed to be stronger in order to use a walker or wheelchair. Not once did they rehab my knee and when I questioned why the only answer I rcv'd was that that was they way they PT'd you. After 3 weeks, I signed myself out. So I was expecting the worse at St. Cabrini and surprisingly, they were awesome. So awesome that I was out of there in 6 days. If you're considering rehab after joint replacent, St. Cabrini is the place to go. Before you leave there, the after-care manager, Kim, will make sure you will be covered for all services. I loved this place and if I ever have to do rehab again for any reason, I am definitely going to St. Cabrini.
---
EdithQ
October 18, 2013
I am/was a resident of this facility
I just arrived home, from a 12 day rehab, for my hip surgery. St. Cabrini nursing/rehab proved to be a excellent choice! The entire staff was awesome! the kitchen, janitorial, therapist , nurses assistant, nurses, P.A. Dr. All deserve kudos! Initially, I was quite apprehensive about receiving my rehab at a nursing home. when I was transported to this facility, I was extremely impressed not only with the grounds but with the cleanliness and the Parrots, river views , and lovely decks made it complete. They treat all patients kindly and with respect! Keep up the great work! Highly recommend.
---
Anywherebuthere
May 20, 2013
I am a friend or relative of resident
this place is terrible, it looks beautiful but the nursing staff are so terrible it makes this place a death trap. Nurses won't answer the call button, doctors will write an order out and the nurses won't do it unless you're on their back. This place is a death trap
---
itsashame1
March 10, 2013
I am a friend or relative of resident
Innatetive nursing, incompetent doctor and total lack of regrd for patient safety - I was shocked considering the facility had such a good reputation.
---
janymak
November 20, 2012
I am a friend or relative of a resident
My grandmother was a resident there. I would visit her monthly and then I began to volunteer at tuesday night bingo there. The residents were very happy and the facilities were spectacular. Everything was clean and they did their best in order to keep the residents happy. They did a good job, too, because many of the residents greatly enjoyed being there
---
Kathryn Nelson
August 12, 2011
I am a past client of this provider
Beautiful location overlooking the Hudson River. There are very nice grounds and a lovely view for the residents. But the nursing care leaves much to be desired. Inattentive and rude. It could be a great facility, but they really need to improve their nursing staff.
---
About St Cabrini Nursing Home
---
St Cabrini Nursing Home is a nursing home in Dobbs Ferry, NY that provides patients with skilled nursing care as well as private or shared accommodations. Contact St Cabrini Nursing Home for more details on housing, services, and rates.
Features of St Cabrini Nursing Home
---
Medicare (ratings last updated: 06/16/17)
Health:
Overall:
Quality:
Staff:
Medicare Provider Number: 335383
Ownership Type:

Non Profit Corporation

Date Certified:

05/01/2017
Location of St Cabrini Nursing Home
---
Request Info
Get full access to reviews, cost information, and amenities