Carlton Shores Health And Rehabilitation Center
Talk to a Family Advisor: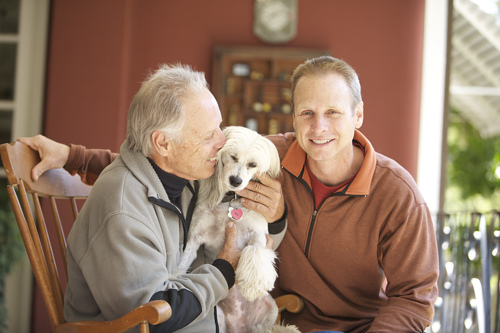 Reviews of Carlton Shores Health And Rehabilitation Center
---
cheated
August 29, 2017
I am a friend or relative of a current/past resident
My Mom was here after she fractured her femur at another facility, she came here to rehab before going home, my Dad went to visit her and she was in a wheelchair naked and bent over forward near the door to her room, he didn't even recognize her he walked into her room and they were changing her bed, she was recovering from c-dif she contacted in the other rehab she was in, my Dad wasn't happy with the care here she lay in her soiled bed to long, our family during her ordeal would fly in and out during her long process of recovery making sure someone was there with my Dad to make sure her care was being handled, unfortunately you have to go to these facilities at different times and not a routine because they will take advantage of that and neglect care to your family members, so there was a few days when none of us were there and my Dad called me and said they can't handle Mom she is getting worse, I said Dad is she speaking? He said barley, I told him to tell them to call 911 he said your brother will landing at 8:00 I'll bring him here tonight ( it's 5:00 pm ) my Dad left, my sister gets a phone call from my Mom at 7:00 pm barely audible she hears help me, my sister races to Carlton Shores ( my mom is legally blind and very weak at this point) and finds my mothers door shut, she says why is my mothers door closed! She opens and goes in to find the room dark and a bed pan shives down her pull-up her feet are bright red and black stuff all around her mouth, my sister yells for help and cleans her up she called me I asked her to tell them to send her to the hospital she said she has been given an IV, stayed till 9:00 and my brothers plane was delayed got to the house late and my Dad said we can go see mom tomorrow morning and decide if we should send her to the hospital, I get a phone call at 12:04 am the women says and this is a quote " Your mother passed away what funeral parlor do you want me to call? ) that was it no im sorry no phone call saying we think you should come here your mom might not make it, my Mom was an LPN for many years and retired she volunteered at Bert Fish hospital in the oncology dept. she raised six kids, she was a people lover and people were drawn to her she always had a smile on her face and could be heard singing in the kitchen cooking or cleaning. This was no way for her to go, I always pictured myself laying in bed holding her hand when she passed and this place let her die alone.
---
MIke
August 22, 2017
I am a friend or relative of a current/past resident
Mom was in Carlton Shores. The service was okay, but not for what the price offered. Their staff was okay, but we had trouble with one person. The dining area was satisfactory, but mom mostly ate in her room. She needs a special diet, but they did not offer much. The place was rundown for the price we were paying.
---
aconcerneddaughter1
January 12, 2017
I am a friend or relative of a current/past resident
In my opinion, Carlton Shores is one of the worst facilities one could go to for medical care. My mother entered Carlton Shore Rehab facility in Daytona Beach in the middle of June 2016 for rehab for a broken hip. She was admitted on a Friday night. The first 1.5 days, things were ok. Not the best, but ok. On Sunday morning when I went to visit her, I found her sitting in bed covered in her own vomit. I immediately went to find the nurse on duty and found out what was going on. She said they were shorthanded and someone was trying to get to my mother. My mother told me she had called several times and one nurse had popped in and said she would be back but never returned. She was throwing up in a cup that was by her bedside. I demanded she and her bed be cleaned up immediately. I then found out my mother still had no urinated on her own, so I asked her to be transferred to the hospital. There they placed a folly in to help her urinate. Upon returning, I spoke with the LPN on duty & explained the hospital stated the folly needed to be cleaned on every shift. She informed me only the nurses could do that and she would pass it along, but she wouldn't be touching it. For several days in a row I expressed my concerns over the folly not being cleaned properly and it continued to fall upon deaf ears. Within the next few days, we encountered several problems with nurses and CAN's. Her C-PAP machine out of her reach, so she could not use the machine .My mom told me several of the CNAs would come in and be extremely rude and nasty to her. I requested on several occasions during the 5 weeks my mother was there to have her hair washed. No one ever came it and washed it. It was almost 5 weeks before a special shower cap was given to her for a dry washing. I asked the LPN for my mom to have a bed bath and her linens changed, as she has been sweating all night, and she told me she had to go to lunch and would do it after lunch. This was at 10 AM and she finally came in at 3 PM only after I requested again.. The LPN came in and said to my mom, "Great way to throw me under the bus. I will remember that." After 2 visits with the Dr and us realizing he was not good at communicating and reading several reviews on line about him, I asked him to be removed from my mother's case. I was told he was the best they had on staff and to give him another try. After repeatedly asking about severe swelling in my mother's arm he never came back in the room to personally see her. I was concerned because she has congestive heart failure and her bp was bottoming out at 60/40 some days. Nothing was done on either situation. The last day she was there she had shortness of breath, burning in her arm, coughing, and pain. Her arm was VERY swollen and discolored. I demanded a scan done of the arm as though are indicators of a blood clot. The scan came back stating there was an occlusion but needed further evaluation. At that point in time the Dr. refused for her to be taken to the hospital for further evaluation. I spoke with him on the phone and he said, "I am your mother's Dr. and no one cares about her health more than me including YOU." He then called back and told the nurse on duty that if I removed my mother it would be against medical advice, he would make sure the insurance company DID NOT pay for anything and that she would not be permitted in any of their facilities again. It took me 6 hours to find a Dr that would release my mom for further evaluation. At the hospital it was determined she had a severe UTI, due to the lack of proper cleaning of the folly. Extremely low sodium levels and had to undergo emergency angioplasty, because a clot was pressing on her pacemaker wires cutting them off. I would never recommend placing yourself or a loved one in this facility.
---
A Fellow Reviewer047660
October 11, 2016
I am a friend or relative of a current/past resident
Right now, my husband is in a facility -- Carlton Shores. It's OK, but I need to get him out of there. I was originally putting him in there because they have really advanced physical therapy in there. What happened was, my husband was in the hospital for almost 2 months after the accident, and he was in pretty bad shape when he actually got to Carlton Shores. They tried to push him, but he just didn't have the strength to do it. He did start making progress. They got him to the point where he could actually kind of maneuver around, so they built the muscle back up. They did do some progress. However, once Medicaid kicked in, they said that he was not making enough progress to keep the physical therapy going. They did a pretty good job, and they do take care of him. The room is OK. He is in a private room, but if he was in as a long-term resident, he would have to be put in with somebody else.
---
Busy beaver
September 19, 2016
I am a friend or relative of a resident
My sister was at this rehab 3 times. The first two times it was great. The third time it was terrible.Food is ok. Staff is horrible. Nurses get mad if you wet the bed and they are nasty.when you ask for something you could wait hours before they get you what you wanted. No snacks available, not even crackers. They come back and tell you there is nothing that I can find. My sister room there is a chalk board that tells you what nurses you have for the day. Well when I went to her room it said Friday and nurses names , well I want you to know it was Sunday and they still had Friday on the board.. My sister had oxygen and when I got there one day the oxygen was not on her . I told the nurse and her answer was oh she on oxygen. They do nothing it is like a ghost town you do not see anyone in the halls. I would not take my dog there.
---
G Edwards
August 09, 2016
I am a friend or relative of resident
My Mom is on her second stay here, the Nurses and CNA are very nice .....Rehab area is spacious and easy to move around and team working in there very positive to keep their patients going. The Food when it finds your room not so much....Mom was checked in on a Thursday they didn't get her into the system supposedly till Sunday/Monday morn....they didn't bring her dinner or breakfast when called what they brought her was a joke. Then a week later on a Sunday the entire wing for rehab wasn't served dinner at all......really now come on I wish i was kidding.....when they finally brought something in for them it was just a cold grilled cheese sandwhich and nothing else.....I was there and saw it with my own eyes....If you get a hamburger you better not like anything on it for their words are we don't give condiments to put on hamburgers ITS DRY.... Not sure who is in the kitchen but in my opinion they need to get out....thank goodness i love my mom and bring her in a balanced meal to eat......amazing what they call a balanced meal......no salt no pepper no condiments of any kind......NO FLAVOR......very sad that the food doesn't meet with quality of a healthy recovery.
---
Dis guies
July 06, 2016
I am/was a resident of this facility
I too was a guest at Carton Shores. I say guest because that is exactly the way I felt there. the food is almost gourmet. Saying like sautéed mushrooms for one that's Thanks to the Head Cook stopping by the Dining Room Tables for feed back from the dinners good or bad I requested Keylime pie and when the new menu came out, the choice for dessert included Keylime Pie. Their Physical Therapy is top notch. They have a lot of therapist. They have a Machine called Zero Gravity Treadmill it lifts you up to a lever that you can walk without putting weight on your hips. I was able to walk up to a half hour without stopping something I haven't done in 30yrs.
---
Lynn322
November 21, 2015
I am/was a resident of this facility
I have been to Carlton Shores for rehab. The staff are always nice and the therapy is top notch. The only reason I have given it a four out of five stars is due to the food.It can be better.but overall this place is nice. I would highly recommend it.
---
Anonymous110606550
June 30, 2015
I visited this facility
I visited Carlton Shores (Greystone). It was very clean. The food was OK there I guess. They had exercise classes, puzzles, and movies.
---
nanadb
November 05, 2014
I visited this facility
I was scared to go to a nursing home for rehab but when I got to Carlton Shores I was really suprised and relieved. The nurses were just so nice and the therapy was just the best. I can not tell you how much going to Calrton Shores did for me. Even the food was good, better than Halifax.
---
Bb1927
October 14, 2014
I am/was a resident of this facility
I was at Carlton Shores for 3 weeks after my surgery and it was great! I was nervous at first but on the first night I was welcomed and from then on it was wonderful! My nurses and aides were so lovely and always getting me all I needed. But the best part was therapy, they are the best in Daytona Beach! Great facility!
---
Knight1978
October 14, 2014
I am/was a resident of this facility
Great place for rehab
---
unflres
July 27, 2014
I am/was a resident of this facility
July 2014, not knowing which Re-Hab facility to go to, Carlton Shores was suggested as an alternative by one of the hospital nurses. I arrived in ambulatory condition condition, but vwa swas confined to my bed for 1 .5 days. The problem with my medication in the hospital travelled with me to this facility. On the first day, I had a nurse rinse me off...then after my wife did it the next two times, I asked about my washing and was told I would have to request it. To my taste the food was horrible...I ate about 20% of that which was offered before I asked my wife to start bringing me food. Although cleasning was done on a regular basis, I thought it was relatively ineffective. Botyh my wife and I thought the facility had a pervasive odor...in the foods, linen, clothing, hair and on the skin...which took two days of scrubbing to remove. Based on my experience, I would not like to stay here again nor leave a loved one there. On the other hand, I thought the Occupational and Physical therapy programs were quite effective although maybe not THE cleanest; I would not hesitate to take outpatient physical or occupational therapy at this location.
---
Maureen08
April 09, 2014
I am a friend or relative of resident
My mother was just a patient and had to be transferred after surviving less than a week. The therapy was positive however the food and nursing care was less than adequate. There were instances where it took up to an hour to answer call buttons. On one occassion the nurse couldn't find the medicine my mother required. Multiple conversations still didn't resolve the issues. Be very careful when trusting the care of a sick person to these people.
---
Dona1
January 30, 2014
I am/was a resident of this facility
Carlton Shores Health and Rehab is a big facility. I was there for rehab. I needed things for my rehab therapy and they were able to get it for me. I think they are good, but they just need to improve something with regards to the food. Most of their rooms were single rooms and they are of good size.
---
S.H.
December 19, 2013
I visited this facility
Please do not leave your loved ones here. The facility is very dirty and reeks of mold. The two times my grandmother was placed here the air was broken in one of the wings and they brought in huge fans for the hallway. The second time she was there she came down with an intestinal virus while there and was very sick. We had gone to visit her one day because we had a meeting with a case worker and she was sitting in her wheelchair with no clothes on. This is a horrible facility!
---
sadly mistaken
February 21, 2013
I am a friend or relative of resident
my family member was in this facility for 3 months and it was horriable. they did not bathe him for 2 and half months! the staff is so slow and under-staffed that its rediculous! only a few cna's are respectful, others will yell and have no patience with the patient. something needs to be done here!
---
About Carlton Shores Health And Rehabilitation Center
---
Carlton Shores Health And Rehabilitation Center is a nursing home in Daytona Beach, FL that provides patients with skilled nursing care as well as private or shared accommodations. Contact Carlton Shores Health And Rehabilitation Center for more details on housing, services, and rates.
Features of Carlton Shores Health And Rehabilitation Center
---
Medicare (ratings last updated: 06/16/17)
Health:
Overall:
Quality:
Staff:
Medicare Provider Number: 105580
Ownership Type:

For Profit Corporation

Date Certified:

05/01/2017
Location of Carlton Shores Health And Rehabilitation Center
---
Request Info
Get full access to reviews, cost information, and amenities