4000 Singing Hills Blvd., Dayton, OH, 45414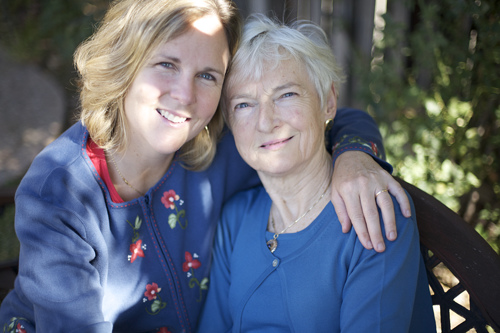 Reviews
of Stonespring Of Vandalia
---
Overview of Ratings
---
January 03, 2018
I am a friend or relative of a current/past resident
Absolutely wonderful place for anyone to spend time rehabbing or getting needed care
September 15, 2017
I visited this facility
Loved everything about Stonespring
September 05, 2017
I am/was a resident of this facility
The best rehab we could have asked for. Great job top to bottom
April 04, 2017
I am a friend or relative of a current/past resident
My father admitted to stonespring about a month ago and we have been more than pleased. Throughout the entire stay the staff and professionals at stonespring was attentive and pleasant. THey were accommodating with him and our family and they were always available when asked. We have always heard such good things about stonespring and the rehab and nursing care and now we too can attest ourselves that stonespring is the best! I cannot thank the staff and people that work at stonespring enough. It is very reassuring to know that if there is a need in the future for any kind of rehabilitation or nursing care that we can count on stonespring to help. We will always be comfortable and confident in stonespring and thanks goes to all those that have helped with out dad.
August 05, 2016
Other
Thank you so much to the staff and care team at Stonespring!! everything went very well and we are so happy to have mom home again. thanks to the many people who helped her along they way. this is a great place for anyone who is in need of care. take my word that you will not be disappointed
July 13, 2016
I am/was a resident of this facility
Loved the experience!! great staff and very caring people. We were all very pleased with the care and treatment
June 18, 2016
I am a friend or relative of a resident
Stonespring of Vandalia was horrible. I don't feel that the rooms were adequate. My mother didn't think the food was very good. The staff was horrible. The only good staff member there was the therapist.
May 09, 2016
I visited this facility
Fantastic experience. We were all so happy that we chose Stonespring for our Mom. We will for sure be back!!
April 20, 2016
I am a friend or relative of resident
Awesome Facility!!! they did such a great job
February 29, 2016
I am/was a resident of this facility
I have had such a wonderful experience with Stonespring. Very happy with all the care and the building is gorgeous and the rooms are also beautiful
February 24, 2016
I visited this facility
This facility is absolutely WONDERFUL!!! such a beautiful facility and even better staff. we were so happy with all the love and attention that was provided by stonespring
February 18, 2016
I am a friend or relative of resident
I would highly recommend stonespring. The staff was so caring and also loving to my mother. If you or your loved one needs rehabilitation or nursing home care I would highly suggest stonespring
February 18, 2016
I am a friend or relative of resident
great facility!!! I have had my loved ones here many different times and stonespring has always done a wonderful job
November 05, 2014
I am a friend or relative of resident
I would not recommend anyone leave the care of any family member to this facility. My father has been admitted here on two occasions and both times, there is not only a failure to give his medications, he has been overlooked getting meal trays and not been given hygiene assistance. I have on many attempts brought my concerns to social workers, administration, nursing, aides, etc. only to be overlooked and ignored.
July 22, 2014
I am a friend or relative of resident
Very poor care. Lack of responsiveness. NO QUALITY OF CARE. Utter lack of accountability. Lazy staff. My Mom and Dad were both in this facility around the same time. They went straight from the hospital into rehabilitation. Mom's Experience Mom was a fall risk, and therefore contained to a wheelchair with an alarm in case you would try to get up. Like many elderly folks, unfortunately, my mother has urinary incontinence and often needs to get to the bathroom quickly. She would ring the bell, and it would take them FOREVER to come often resulting in an accident. This ultimately led to a urinary tract infection. Once diagnosed, it took them another week to get her an antibiotic. At the same time, she and almost all the other patients contracted a stomach virus of some sort wreaking havoc on the whole place. Mom became weak and fell a couple more times while in this place. I am a lawyer, but this sure sounds like medical negligence. Of course, all of this interrupted the progress she was making with her rehabilitation - the UTI was probably preventable if they had taken the proper precautions. Dad's Experience Dad did not have as many issues, and made good progress. That said he was released and they were supposed to make arrangements for regular home health care visits prior to his departure. Guess what? It didn't happen (no accountability). They did not cut my father's toenails when needed. They did not ensure patients had clean clothes - my Dad was there for five days with the same clothes when we were finally informed that we had to get clothes for him, and had to pay for a laundry service which only comes once every 10 days or so. We live out-of-state and had no way of getting him clothes or knowing his clothes were not being cleaned. Other Issues We got the run around regarding getting a phone in their rooms which ultimately was very easy; this was important to us because we live out of state. They would have the patients come to breakfast at 8:00 am, and have them sitting at the table for an hour waiting for cold cereal (no preparation necessary) - how hard is it? Staff was regularly seen lollygagging around in the nurses office when patients were clearly in need of help. Not once did they contact the family to let us know what was going on.
June 06, 2014
I am a friend or relative of resident
My mother was at Stonespring but dont be fooled by it's nice appearance and all the decorations because when it comes to caring for your loved one, it just does not happen here at Stonespring. My mother was blind and was not even put on a food feed plan. They left her tray on the on the other side of the room way to the left and her call button was wrapped around a chair clear to the right where she could not even reach nor see it. It was me who fed her everynight and even after complaining, no action was taken. My mother went down to 90 pounds until we found another WONDERFUL nursing facility for half the price and tripple the care. Mom was a skeleten! Yes they half a Starbucks with just a big coffee maker like any other place and try to relax in there when complete strangers come in a say, "They are killing my mother" I said yes they are killing my mother. Now where she is she is eating so well we had to put her on a diet! She was half dead by the time we found a great place for her care. I would not recommend this place to anyone ever! I also come from a Healthcare background and was married to physcian, so I knew that those decorations were just about all the staff was doing to cover up their lack of care. If Medicare knew this information, this place would be shut down! What a good idea!
April 21, 2014
I am a friend or relative of a resident
My mother-in-law was at Stonespring of Vandalia. It was a very new facility at that time. It was gorgeous, and it didn't look like a care facility at all. It didn't give you the feeling that you're in a place where people are spending their last days. It was very warm, very inviting, and very modern. They had Starbucks in the facility. They also had a chapel, and different denominations came in and held services there. It was a very comfortable place. The upper level had a grand piano in the middle of the veranda, and it was beautiful. We didn't see very many of the residents because they didn't just congregate out in the hallways like you would see in other places, mostly because their rooms were so large and comfortable. Each room was set up semi-private. There was a wall that divides the room. Each resident's area was humongous. They had a good deal of space of their own, and there was no mistaking that this is one person's side and this is the other person's side. It was very nice. The director was fantastic. He would drop anything and would come down and talk to us to sit with my mother-in-law. We had other concerns about people who were trying to sneak her out of there who didn't understand the degree of her illness; however, the staff was on alert and they would look out for those people. They were in tune with my mother-in-law. Overall, for someone who does not have a dementia diagnosis, I wouldn't have a problem recommending that place to anyone. But for someone who has a dementia diagnosis, they are not equipped to handle that and they would admit that.
July 28, 2013
I am a friend or relative of resident
My mom stayed at this facility approx. 1 1/2 years ago. While it is a beautiful facility and the staff members are nice, the amount of time it took someone to answer a call signal was unacceptable. Mom was unable to use the call button due to her injuries, and the fact that she has Alzheimer's made it even more dangerous. We had to stay with her 24/7 because they could not insure us she would not re-injure herself trying to get out of bed to use the restroom. She had two broken wrists and was not able to do anything for herself. She was very mobile otherwise and therefore would be out of bed and half way to the bathroom before anyone would even come down the hall way to answer her bed alarm. When asked how could we be assured she would not fall and hurt herself they said it was very possible she could/would, because they weren't able to legally restrain her. Due to her Alzheimer's she did not understand or remember she had to wait for help. We had no choice but for either my dad or myself to take turns staying in her room around the clock. The noise from the alarms, and call buttons going off went on all hours of the day and night. I very rarely saw any staff member rushing to get to any room. It was very difficult for mom to recover peacefully there due to the pain she was in and from the constant noise. The staff got used to us being there and pretty much let us do all the work taking care of her. So rather than us being able to finally get some rest and go home, we were even more stressed. The care I witnesses other patients receiving was nothing higher than satisfactory, sometimes less. Allowing Alzheimer's patients to lay on a couch drooling in the middle of the round center hall way seemed to me to be quite uncaring. When the ambulance delivered her to her room the first night there was no one to greet her/us. We had to walk the halls trying to find some assistance. This was an emergency placement and we had not received any info other than what the social worker at the hospital had provided us. The initial introduction was extremely unsettling.
April 13, 2012
I am a friend or relative of a resident
Let me start off by talking about the grounds and location of this facility. It is located in a good neighborhood and is easily accessible from all main roads. Stonespring is very near to my home as well so it makes it easy for me to travel back and forth. The outside of the facility is absolutely beautiful, it has wonderful landscaping and looks like a castle! The inside of the building is just as nice! With a room downstairs where I can grab a cup of freshly brewed Starbucks coffee before seeing my grandfather along with a child's play area where all the grand children can play. There are key pads on almost every set of doors which gives us all a sense of security. The staff that work here are absolutely wonderful! My family is quite large and sometimes quite chatty as well. The nurses and the aids always took time out of their busy schedules to be personal with us and clearly tell us about everything that was happening with my grandpa. The place is always clean and tidy, staff is always present when called upon, and most importantly they continue to help my grandfather on his road to recovery in the best possible way. I would definitely recommend this Assisted Living Facility to anyone who may need one.
July 31, 2011
I am a friend or relative of a resident
My Father stayed with this facility for Rehab,8 months ago and I was very pleased with the staff and the care my father was getting. He is back in due to a fall and fracture and I have been VERY dissatisfied with the care. the staff is still friendly and seemingly helpful. But his clothes are soiled he has been left to sleep through dinner only to get it at 7:30 at night. He and other family members have hit the call light for help and have eventually had to wonder the halls looking for his aid! syringes of medicine carelessly where left out on the dressers a few times. I had numerous talks with nurses, PT's social worker, and then the Admin, only for something else to happen.. He was transferred numberous times needlessly, he has Alzhiemers too, and his name plate was still NOT on his door way after , over a weeks time !
See all reviews (20)
See fewer reviews
Features of Stonespring Of Vandalia
---
Medicare (ratings last updated: 01/24/18)
Health:
Overall:
Quality:
Staff:
Medicare Provider Number: 366388
Ownership Type:

For Profit Corporation

Date Certified:

01/01/2018
About Stonespring Of Vandalia
---
Stonespring Of Vandalia is a nursing home in Dayton, OH that provides patients with skilled nursing care as well as private or shared accommodations. Contact Stonespring Of Vandalia for more details on housing, services, and rates.
Map
of Stonespring Of Vandalia
---
Request Info