Saint Francis Country House
| Nursing Home
Claim 1412 LANSDOWNE AVENUE, Darby, PA, 19023
Caring.com Listing
Talk to a Family Advisor: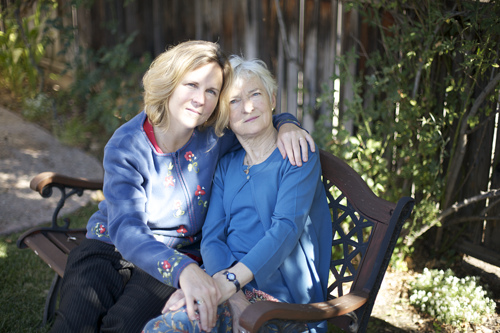 Top nearby Nursing Homes
Reviews of Saint Francis Country House | Nursing Home
---
Shirley Mayes1
June 23, 2017
I am/was a resident of this facility
The activities department is wonderful! They have trips to the mall, casino, movies, and different restaurants. The staff is very energetic and loving.
---
Sheila Battle
June 19, 2017
I am/was a resident of this facility
St. Francis has a great physical therapy team that get straight to the point of the problem. They push you to reach all of your goals you set. I really enjoy my stay here.
---
Rose Concilio
June 16, 2017
I am/was a resident of this facility
I been in this facility for eight years and I've been treated with the up most respect. I simply love it here. The activity program is great we have so many different entertainers, crafts, cookouts when it's nice out, movie night, clay class, and my favorite bingo. The list goes on and the staff is just so warm and welcoming.
---
Linda Stracciolini
June 16, 2017
I am/was a resident of this facility
It's a home they take very good care of me from the nursing staff to the aides they are remarkable.The staff just go above and beyond for me. I stand behind my St. Francis family.
---
Ruth Amerman
June 16, 2017
I am/was a resident of this facility
I've been a resident here for five years and many years ago my cousin was here, She was very happy. When i had to pick a place to live i choose St. Francis. I'm happy with the care i get and the promptness my aides provide.
---
paul-stoll
June 07, 2017
I am/was a resident of this facility
I have been a resident here at St. Francis since April 16th, the concierge was one of the first person i met, she introduced herself and asked me if she could do anything for me, she asked me if i needed anything, i said no., but since than, i needed several problems fixed, she took care of them in a timely manner. The concierge is a hardworking person who gets the job done. She is a valued employee at St. Francis.
---
mary-oakess
June 02, 2017
I am/was a resident of this facility
The physical therapy team at St. Francis is excellent! They push you to do better so you can get better. The staff is supportive and motivating, if you set a goal they help you reach that goal.
---
robert-hill
May 31, 2017
I am/was a resident of this facility
St. Francis staff are fantastic from nursing, housekeeping, maintenance, dietary, to the administration office is unbelievable. They are patient, caring, understanding, just the sense of security I feel with the staff throughout the building is amazing.
---
imelda-williams
May 25, 2017
I am/was a resident of this facility
The staff at St. Francis Center for Rehabilitation & Healthcare is very nice, helpful, and respectful. The meals are great! The facility is always nice and neat. I highly recommend St. Francis Center for Rehabilitation & Healthcare.
---
emery-williams
May 24, 2017
I am/was a resident of this facility
The nursing staff at St. Francis Center for Rehabilitation & Healthcare are very attentive! The care they provide for me is amazing! The activities program is great - they keep you active and energized. The food is good! The concierge comes up everyday to check up on me and other residents. She is truly a blessing! Overall everyone has been really nice to me
---
Valory Heath
March 28, 2017
I am/was a resident of this facility
St. Francis Center is clean, spacious and orderly. St. Francis is very well run and the staff are attentive to my needs and provide excellent care! The staff interact with me, are respectful and aren't "clock watchers". I would certainly recommend St. Francis Center to my family & friends. In fact, my brother is having hip surgery and I recommended him to St. Francis Center! The physical therapy team pushes me to ensure that I progress and I am very grateful to the staff!
---
a protester against st, francis home..
January 30, 2016
I am a friend or relative of resident
if you giving this facility a 5 or 4 star it's because your family memeber lives on the first floor.. i just lost my love one there due to the lack of perfessionalism.. this place is a real dump, ecspecially for those who don't get much visits. i wittness patients go without meds as well as hot meals. my uncle was a victim of a lack of meds. the staff is not medically trained, anyone can recieve a cpr certificate. i ask could my uncle be moved and was giving a 5 month run around untill he pass. my uncle struggle to breath and it took the staff 35 minute to call a amberlance to take him next door to the ER, his heart stopped at this facility. it been times i had to comfront staff members cause i've seen with my own eye's that patients was'nt getting their meds. you will finds meds from the morning still on the carts, some meds are seen in the trash at times. i'm not a racist but walk the first floor and look at the full attention and care that is giving.. if you love your love ones find a better place then this one. don't be fooled into this dump. and a few of the staff treat the patients like pure shit.. i have no respect for this place not only cause of my love one but because of what i wittness.. they should be shut down indefinitly..
---
3337
November 10, 2015
I am a friend or relative of resident
Find a different place for your loved one. Except for the first floor, the facility is dirty. I have never seen a thorough cleaning of my friend's room. You have to constantly monitor and complain and even then, issues are not addressed.The staff says, "yes, we will take care of that", but nothing is ever fixed. Suggestions: 1. Before you place someone here, do a random check of patient rooms and bathrooms. 2. Park in the Visitor Parking in the back and come through the basement. 3. Get a full accounting of what the resident is entitled to--how many hours/days of Physical Therapy and keep a close check on it. 4. Find out the status of the other people who will be in the resident's room.
---
Dorothy113386050
September 30, 2015
I am a friend or relative of a resident
My mother and my husband's aunt was at Saint Francis. They got very good care, but we go there every night. It was clean, and the meals weren't bad. During birthdays, they had a very nice dinner setup where they can bring two guests. They had very good entertainment. They had what they called Captain's night were the woman got all dressed up like they were going on a ship. They had singing, but I understand it's not that way now because the Archdiocese put it under someone else's hands. It shouldn't go back to the way before it was put on under someone else's hands. I was pleased when my mother and my husband's aunt were there.
---
Justine Simone
May 05, 2015
I am a friend or relative of resident
The overall care was adequate. Most of the staff are friendly. We ran into a difficult time at the front desk in the daytime. The worker at the main reception often acted as though we were visiting a prison. She had a nasty attitude towards us,acting like a guard dog with no pleasantries. That type of thing for a place where you have entrusted your loved one is unacceptable and uncalled for. We were told by another worker to leave no gifts or food for our loved one at the front desk in the daytime, as chances were these items would be picked over..especially at Christmas time. We also ran into a needless situation with a nurse over a hearing aid situation and were appalled by her attitude. Mostly the aides were friendly..and we made sure to offer them to partake in any goodies we brought in. We were as a family very pleased with the activities. Those were plentiful and creative. My word of advice is that ST. Francis Country House strive to keep their employees as friendly and responsive and caring as their pre-recorded phone boasts so proudly of. The place is not smelly and the patient dining rooms are nice. Access to the chapel was a major consideration to us. The Business Office located in the back, past reception, was very personable and helpful.
---
Kathy F.
December 21, 2013
I am a friend or relative of a resident
I researched many, many assisted living and nursing facilities in Delaware Co., PA. St. Francis Country House had no violations on record with DPW on the state level. My mother was clean, comfortable and received attentive care. Kind and warm atomphere for clients and families.
---
Lorraine21
September 19, 2013
I am a friend or relative of a resident
My mother-in-law was in St. Francis nursing home and the place was very nice. Her room was spacious enough and the staff were very kind to her. She also got along very well with her roommate. The meals were good. She never complained about not liking it there. The place was really clean and it had no smell. They have activities like little shows. People come in that would sing and try to get the residents up dancing. They have cards sometimes.
---
Olga's Granddaughter
April 10, 2012
I am a friend or relative of a resident
Overall, my family found St. Francis to be a wonderful facility. The staff was friendly, the care was adequate and my Grandmother was loved by many. My grandmother's children were very involved, which can't be sad for many residents, and they were always well-received by the nurses, doctors and volunteers. My grandmother was well-cared for and happy most of the time, considering her condition. That's not to say we didn't have a few questionable situations, but my grandmother was not always the most behaved patient. She could get combative with her caregiver if she didn't want to do what was intended (changing, getting to bed, etc.). She ended up with a few minor injuries. In these situations, I don't necessarily believe that there was misconduct by the nurses, however I think the disclosure of the situation could have been better handled. My family didn't know about the injuries until they saw them for themselves, by then the investigation into the cause was launched retroactively, which made it more difficult to determine. We have since lost my grandmother, to natural causes, but during her 7 year stay, we were quite pleased with the care.
---
About Saint Francis Country House
---
Saint Francis Country House is a nursing home in Darby, PA that provides patients with skilled nursing care as well as private or shared accommodations. Contact Saint Francis Country House for more details on housing, services, and rates.
Features of Saint Francis Country House
---
Medicare (ratings last updated: 06/01/17)
Medicare Provider Number 395989
Ownership Type

For Profit Partnership
Location of Saint Francis Country House
---
Request Info
Get full access to reviews, cost information, and amenities