Talk to a Family Advisor: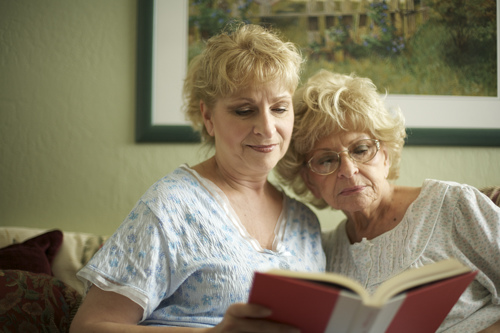 Reviews of Britthaven of Tri-cities
---
bond0071
October 13, 2012
I am a friend or relative of a resident
I had an uncle who became a resident of Britthaven in Cumberland, Kentucky. The facility itself seemed to be adequate, althought a bit crowded. Also I noticed a lack of outdoor areas for the patients as well. My uncle was bedridden so that was not as much of an issue for him. He did complain however of not having a very nice view from his window(a flat brick wall). As far as amenities go, he had no complaints. Cable, ac, all the normal things one would expect. The food was bland with a rather small selection. This concerned me a bit because he was not on any type of restricted diet. The biggest complaint we all had was the annoying habit of the billing department to try and bill for anywhere from a week to two months in advance, seemingly at random. We had many heated conversations with the billing staff over this issue but it never was resolved. Even after my uncle was no longer a resident, they continued to try to bill us for times he was not even there. This more than anything gave us the impression that the facility is more interested in dollars and cents than the well being and happiness of its residents. Having a family member in a nursing home is difficult enough emotionally without the feeling that your loved one is seen as nothing more than a paycheck by the owners. That being said, the staff nurses and doctors could not have been more kind to us. They seemed to genuinely care about their responsibilities.
---
Daniel004428809
October 13, 2012
I am a friend or relative of a resident
My sweet brother has been in the nursing home for about 5 years now. He is only 25 years old, and had a terrible accident when he was 20. He was riding in an automobile with some of his friends, and they crashed. He suffered tremendous head injuries, and requires serious help with his daily life. The responsibility just got to be too much for our family, and we had to make the difficult decision of putting his care into other hands. We chose Britthaven Of Tri Cities, because we had heard so many good things about them. I can proudly say now, that I am so glad that I listened to the recommendations. My family and I, could not be happier with the service that we get. My brother can barely speak, but what we can understand him say, he lets us know how well that he is treated. They workers at this facility, always make sure that he is comfortable, and has sufficient meals. They keep up with his hygiene, and even though he is in the position he is in at this point in his life, they do not make him feel like any less of a person. I am in love with the service that is provided by this facility, and am grateful every day for it.
---
Madonna48
August 27, 2012
I am a friend or relative of a resident
My sister, has a mental disability, and currently resides in this facility. My family and i visit regularly, to make sure that she receives the up most care and respect, that she deserves. Every time we go, she always tells us how great that some of the employees treat her. There are a few of the employees, who do not take the time and care with her that we would like. Usually employees like this, do not last very long. They always make sure that she has sufficient meals, comfort, and entertainment that she would like. I praise them for that, and am very grateful for the proper care that my sister receives. My sister has been in this facility, for 10 years now. They have had the same consistent service for as long as she has been there.The employees are also very cooperative with me, if i have any questions about her care, or the facility in general.
---
KaelanWilliams25
August 21, 2012
I am a friend or relative of a resident
My Aunt's health was declining. I had a family friend, that has resided in this facility for the past 10 years. She reccomended that my Aunt stay here, assuring proper care and hospitality. With the result of a family decision, my Aunt currently resides here. Within the past year, there has been both negatives and positves with my Aunt's stay. Some of the staff, are very considerate, and helpful with my aunt's needs. Others are just their to get paid, i feel like. But, they do make sure that she gets the proper meals, and nourishment like she needs. Ammenities, such as a restroom, television, comfortable bedding, and a recreational area are some benifits for her. There has been only a couple of incidents, where the workers have gotten an attitude responding to my Aunt's requests. That issue has since been worked out, and am currently happy with the care that my Aunt recieves at this facility.
---
Nursebob
September 29, 2011
I am a friend or relative of a resident
My Grandmother went to stay at Britthaven of Tri-Cities for physical therapy after she had her hip replaced. I am a nurse and was very picky about where my Grandmother would be staying. I was very impressed with Britthaven. My grandmother was on the "south" wing of the facility. I found the staff there to be very caring for the most part. There were a few of the nurse aids that I felt were a little unprofessional, but overall the staff was wonderful. My Grandmother shared a room with another elderly lady whom she quickly bonded with and became very close to. I found the facility to be clean every time I visited. I even went there late at night when I got off work and found the staff to be professional and caring. The facility was very clean and the staff made every effort to make sure there were no unpleasant odors present. My Grandmother was there for 6 months and she still has us take her back to visit her roommate from time to time. With the exception of a few isolated incidents with the staff, her stay was overall a pleasant experience. I would recommend Britthaven of Tri-Cities to anyone.
---
About Britthaven of Tri-cities
---
Britthaven of Tri-cities is a nursing home in Cumberland, KY that provides patients with skilled nursing care as well as private or shared accommodations. Contact Britthaven of Tri-cities for more details on housing, services, and rates.
Location of Britthaven of Tri-cities
---
Top Cities for Assisted Living
---
Request Info
Get full access to reviews, cost information, and amenities