Bethel Nursing And Rehab Center
67 Springvale Road, Croton On Hudson, NY, 10520
Talk to a Family Advisor: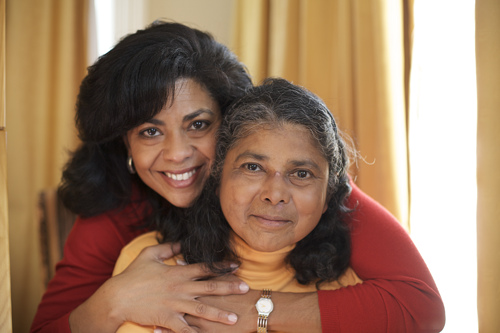 Top nearby Nursing Homes
Reviews of Bethel Nursing And Rehab Center
---
Charlie4smiles
June 04, 2015
I am a friend or relative of resident
It was a hard decision and even harder to come to grips with the fact that it was time and necessary to put our mother in a home. Bethel Nursing & Rehabilitation Center was recommended to us. Bethel assured my family and I that my mother would be well taken care of. They were right. When we saw the attentive and kind care they gave my mother, our minds and hearts were put at ease. My family and I were very concerned that mom's medical history wouldn't be fully understood, or all of her specific needs be met, or if a change in her medication would make her health spiral down. We were so nervous. Bethel's Doctors and Nurses paid close attention to our concerns and diligently communicated with my mother's life-long primary physician, and myself to properly "tweak" and refine her physical and mental needs to get a better understanding. In doing so, Bethel's wonderful doctors, nurses and health team assessed that she needed to be taken her off five medications that they deemed unnecessary and found her to be over-medicated, prior to admission. My mother suffers from life-long diabetes, depression, chronic back pain, atrophy of her legs, has had a triple by-pass and has dementia. After a couple weeks (remember – it does take time for the body and mind to re-adjust) it was clearly noticeable my mother's health had changed for the better! She was put on a proper diet for her diabetes and her sugars have been stable and under control. A new medication for depression was prescribed and we see her smile and laugh again. The fog has lifted! Her heart is healthy and the physical therapy department "works those legs!" The emotions and feelings that my family and I had were also taken into consideration. The social work team, keep us informed regularly on how mom is doing. They have also helped my family and I cope with putting a parent in a nursing facility and to cope with/and better understand dementia. Bethel is a clean and friendly facility Again, Bethel assured us of our decision in choosing a nursing facility, and they were right. My family and I are very pleased and thankful.
---
doreenbhutchinson
February 24, 2015
I am a friend or relative of resident
There needs to be a ZERO starts option! My 43 yr old husband was admitted to Bethel for the purpose of sub-acute rehab to help him recover from long term illness and regain strength so he could undergo a kidney transplant. He is a type 1 diabete & suffers froma seizure disorder. Combined, these issues have had him in & out of the hospital in serious states for the last 14 months. I toured Bethel, and was impressed...it was clean, staff was friendly, residents appeared happy. I was assured people his age would be grouped together, so as not to feel out of place among a traditional "nursing home" population. WELL....He arrived late on a Saturday. Staff acted as though they had no knowledge he was coming, the admitting nurse spoke rapidly with little clear English. They had not prepared for my husband's severly restricted diet, and immediately tried to give him a dinner that violated it six ways to Sunday! At first I thought, "Ok...breathe...it's late on a Saturday, things will surely get better by tomorrow or Monday!" They spoke to ME...not him. And when they did speak to him, they shouted, as though he were deaf, and treated him as though he were incompetent, incontinent, and senile. HE IS 43!!!! He was placed in a wing where he is easily 40 years younger than any other resident, and in order to get to his room, I have to navigate past various satges of sad looking, wheelchair bound elderly who are parked in the common areas & hall like it's a valet garage. On Sunday, I arrived to visit my husband at 3:40pm. He informed me that he had not have ANY medications yet that day...including his seizure medication! Thankfully, I always carry his meds in case of emergencies, and I administered the drugs he was in need of at that time. I spoke to the nursing staff and was told, "Oh, the Pharmacy said his meds will be here by 6pm." Seriously? Additionally, at the time of my tour, I was told they conducted 7 day a week Physical therapy. It's why I elected this facility. My husband had NO therapy at all on Sunday, but they sent a shrink in to ask what limitations he has at home & is he depressed. Monday was no better. I arrived at 2:30pm and my husband immediately informed me that his Blood Glucose level was over 500! I asked why, and he explained that he had been denied his insulin until well after lunch time...so he had breakfast & lunch without any coverage for his baseline Blood sugar level, or to cover the meals he was expected to eat. When I asked the nurse what had happened with his insulin, she began wagging her hand in my face, yelling at me not to argue with her, and looming over me (I was seated, she was standing). I immediately demanded a supervisor, as I felt she was going to try to physically engage me or bully me into verbal submission. The supervisor was no better...a condescending little man who spoke in circles and gave no real answers. He refused to even understand my concern that not once, but twice in only 24 HOURS, MY HUSBAND WAS DENIED HIS LIFE SUSTAINING MEDICATIONS!! I FEARED FOR HIS SAFETY...AND VERY WELL, HIS LIFE!! I immediately packed his backs and took him home. I have been blessed to have a gracious enough employer who has allowed me to completely change my work schedule so that I can care for my husband now without assistance, and still be able to work and take care of myself. I have never put a member of my family "in a home" before this for any reason. I cared for both my parents and my grandmother until their passings. I relinquished control of my husband's care, thinking it was what was best for him, and would give me, an exhausted care giver, a short break while he got better. When I saw the quality of care he was receiving, I burst into tears...and apologized to my husband for doing that to him for even 2 days. Not only was I terrified that my husband was going to be mistreated and neglected in this facility...but I was overcome with the guilt of having listened to the doctors who recommended placing him in sub-acute care, and being the one who was sold the bill of good during my tour, that this was going to be far from the sterotypical "nursing home/rehab facility" we hear about on teh nightly news. What a horror story.
---
Dragonfly67
November 03, 2014
I visited this facility
If I could give no stars I would. My mom has been there a couple of weeks and is miserable. Her second night there she had to go to the hospital. When she returned she discovered her personal belongings were missing...pearl earrings, her sneakers etc. They tell me they have no idea where her things went. I just found out more of her clothing is missing. Because my mother has trouble speaking her roommate got on the phone with me. I told the staff in the beginning I would do her wash. A woman came in to take my mother's outfit. She told them no and was holding onto to it. This person insisted it was dirty and ripped it out of her hands. The outfit is now missing. My mom has a feeding tube. I found out today that they've only been giving her 3 cans of food a day and not the 5 she's supposed to have. They put her in a diaper so they don't have to worry about getting her to the bathroom. I thought I was picking a good place for my mother. I couldn't be more wrong. I'm heartbroken that my decision has made her so unhappy. The lake of respect for their patients is overwhelming. Never again. I wouldn't let them watch my dog.
---
caring0201113
February 11, 2013
I visited this facility
I used to work in a nursing home and I think Bethel Nursing and Rehabilitation was very good. Although my parents didn't last very long, they were comfortable when they were there. The whole place has just been redone.
---
grandaughter26
November 28, 2012
I am a friend or relative of a resident
The facility was alright. It was fairly clean and the staff was generally pleasant and patient with the patients. there were a few staff who we got along well with and ended up hiring to help my other grandmother on weekends. However, there were some problems. She would often have sores on her hand from clenching her fists and this was not always cause in time requiring trips to the hospital and multiple infections. Additionally her dentures were lost and it became difficult to make new ones for her so she was forced into eating blended food before we were ready for that. There was good interaction with the families although the staff did not always claim responsibility for these incidents. My mother and aunt were in a constant battle with the home to make sure her care was acceptable. This is probably not the case with everyone. Most families are not as involved as we were but it was difficult to see people showing a lack of concern for the care of a human being. That said there was staff who were delightful and my grandmother responded well to them.
---
About Bethel Nursing And Rehab Center
---
Bethel Nursing And Rehab Center is a nursing home in Croton On Hudson, NY that provides patients with skilled nursing care as well as private or shared accommodations. Contact Bethel Nursing And Rehab Center for more details on housing, services, and rates.
Features of Bethel Nursing And Rehab Center
---
Medicare (ratings last updated: 06/16/17)
Health:
Overall:
Quality:
Staff:
Medicare Provider Number: 335806
Ownership Type:

Non Profit Corporation

Date Certified:

05/01/2017
Location of Bethel Nursing And Rehab Center
---
Top Cities for Assisted Living
---
Request Info
Get full access to reviews, cost information, and amenities