Westbury Health & Rehabilitation Center - Conyers
Claim 1420 MILSTEAD ROAD, Conyers, GA, 30012
Caring.com Listing
Talk to a Family Advisor: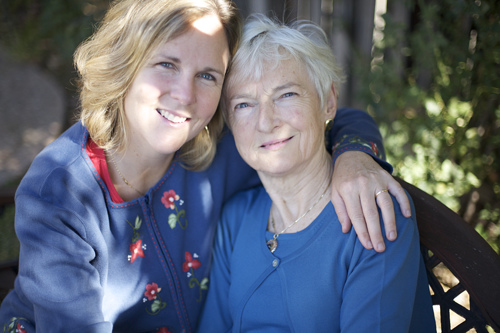 Reviews of Westbury Health & Rehabilitation Center - Conyers
---
angry-wife
June 06, 2017
I am a friend or relative of a current/past resident
This place is terrible. It needs to be shut down. They didn't have the medicine my husband needed. They knew he would be there and they should have been prepared. My husband is to have long term antibiotic care. They did not have the antibiotic when we arrived and he missed 3 doses. Then today June 5 2017, they tell me he is finished with his treatment. His discharge papers from the hospital say July 3 and they are telling me it was finished on June 3. But they couldn't tell me why he had antibiotics yesterday the 4th. My husband is going to die if I don't get him out of there. Rude staff. Wound care nurse doesn't have a clue how to care for my husbands wound!
---
whitnicask
June 02, 2017
I am a friend or relative of a current/past resident
This place is awful! Do not take your loved one here. This place is filthy, and they do not take care of the patients. The staff laughs in your face when you tell them the rooms are gross. They let my father lay in dirty & bloody bed sheets for two hours before they were changed. He missed 3 dosages of antibiotics because they did not "have them." This place needs to be shut down.
---
nikinak
February 03, 2017
I am a friend or relative of a current/past resident
If I could not give a star at all, I would rate it a zero. My grandfather died today. When asked what happened, they told the EMTs that they didn't know what happened. He had a stroke while eating, fell, and they didn't get to him for over 20 minutes which left him brain dead. This sounds absolutely terrible, but I'm almost glad he doesn't have to go back to this nasty, dirty place. They never took care of him correctly, over medicated him so they didn't have to deal with him and barely met his needs as far as hygiene. He always smelled so bad and even when the nurses would change him, his room smelled of urine. We don't believe they abused him, but they definitely neglected him. I'm horrified. This man worked his entire life and this is the care he deserved? Also, his clothes and his personal belongings went missing on a regular basis. We bought him new clothes, sneakers, and slippers for his birthday in July and wrote his name in it all, they were all missing in 2 weeks. My mom went to pick up his belongings after he passed tonight and he has 3 t-shirts to his name. That's it. For a life lived, he had nothing. Good luck trying to get your loved one out of there - they make sure to "misplace" paperwork or forget to send it in when it comes time to get them moved. We tried to move him no fewer than 4 times in the year that he was there and every time we were told some kind of paperwork wasn't sent in on time. Please, please don't put your loved one here, they will pass away before their time because this is no way to live.
---
Brother-in Law
December 29, 2016
I am a friend or relative of a current/past resident
My sister-in-law (age72) was at Westbury following a hospital Er and hospital stay at Rockdale Medical Center. Rockdale recommended that Joyce complete her remaining limited recovery at a rehab center. One of the choices was Westbury. The decision was made partially by its proximity to RMC. she was at Westbury for 2 1/2 months. We saw and formed a (subjective) opinion about her level of care and were not satisfied with the level of envolvment by the caregivers. Joyce was not sufficiently encouraged to eat. she lost from 246 lb.to 191 lbs in 2 1/2 months. Also, she was not adequately exercised nor encouraged (adequately) to do so.
---
Johnny9
June 01, 2015
I am a friend or relative of a resident
My aunt is staying in Westbury. The staff is very good. They are on top of things, and they are really good with the patients there. They check in on them. They are wonderful. I have eaten lunch with my aunt there. The dining room set up, and the food is very good. The room has two beds, and it is all built in. It is small but sufficient, and there are two patients in each room. They have activities like games, bingo, church services, and cards. However, they can improve by having a little more variety in their menus.
---
sue4242
January 05, 2015
I visited this facility
Hi I'm Pat and I came to visit my mom at the Rehabilitation Center on Saturday January 3,2015.i was very impressed and happy when I saw my mom. She was been well taken of. I want to thank the workers, your nurse , the lady who bathe and dress also Suzette ladies a big thank you all from Miss dorrette family. We feel very happy and you know our mother is in great care. The place is very clean and lunch was well prepare. A big up to Westbury Health And Rehabilitation home.
---
Cynthia35
December 12, 2014
I visited this facility
Westbury was very nice. I liked it a lot, but it was kind of far from the house, they never got back with me after I visited, and I never heard from them again. We went there on a Saturday, a lot of the family was there, and we didn't see any activities going on or anything like that, but it was a very nice place, and they even had some of the residents out in the lobby area talking to one another. It was pretty decent. I did not see any of the medical staff interacting, but it was very nice. The rooms were very nice. It was just out of my driving perimeter. What I liked about it was that it had a hospital right there, and my father on several occasions had to go to the hospital.
---
Dr.Z
August 25, 2014
I visited this facility
I was amazed to see another review which was almost verbatim to my experience. I too visited this facility after my parent was accepted there. There also was an error on verbal report that caused the facility to reject the admission at the last minute. The medical team at the transferring hospital corrected the error and sent documentation that it was incorrect and they still would not accept my parent. The nursing director was condescending, rude, and absolutely unreasonable. She even lied that there weren't any more beds, when we knew that there were. I would steer clear of this place based solely on the unprofessionalism of the admitting staff. Even if they did accept my parent I would not want them there. On top of that, the facilities were a bit dated and the atmosphere was not pleasant at all. Some of the patients I passed by reeked of urine, and the lobby smelled like cigarette smoke, which I assume was from people smoking just outside the entrance.
---
Mr. J
August 22, 2014
I visited this facility
My mom was initially accepted at this facility, but due to a verbal error by a transfering nurse she was rejected at the last minute. The physician and the clinical team caring for her at the discharging facility explained that the info the nurse gave was incorrect, but the administrative nurse was adamant and rude that they would not accept her anyway. I cannot say much for their other services since she has not been accepted, but someone who is more empathetic and caring needs to be in such a position when dealing with the public. Sad PR for westbury with this person portraying such a poor example.
---
JanetDMoss
May 05, 2014
I am a friend or relative of resident
My Sister at the age of 51 is there for rehab after a long road of having a amputee on left leg, she has been there getting the best care she can receive, she will b getting her new prostitic leg next week, and she is so determined to walk out of there, in the meantime she has enjoyed playing the piano on Sunday Morning Church Service, and has even started a choir, she is so into music and has missed it very much, God Bless each and everyone there at the Rehab, weather you are a resident or a nurse ...
---
Sonya1
July 12, 2013
I am a friend or relative of a resident
I have placed my mom in Westbury Nursing Home yesterday. My grandmother's sister is there as well. The staff is very helpful, I don't have any complaints with them. They are very nice. They answer all of my questions and I can call them at anytime. If anything is wrong, they would call me. My mom's medication won't be paid because her Medicaid is still pending for next month, so they called me to let me know about that and asked what I wanted to do before they proceeded with ordering her medication. I appreciate that because it is not a little bit of money, it's a lot of money. This is a good match for my mother.
---
mr. unhappy
May 15, 2013
I am a friend or relative of resident
The facility is old and needs a lot of updating. Staff is ok and often willing to correct mistakes however the administrator is horrible. She is very rude and cold hearted. She is not very approachable and unfriendly which is unfortunate, she takes away from the facility. I would not recommend my loved ones or friends to go there. I visited other Westbury facilities and I would recommend them. I have a friend in Jackson,
---
Cindy15
March 28, 2013
I am a current client of this provider
My mother has been in Westbury Health & Rehab for two years now. The facility is old, but it is clean. The rehab department is totally inadequate. The aides who did the actual caregiving are mostly good, but some of them are not very well trained. The nursing staff is inadequate. The administrator is arrogant, defensive, and very uncooperative to family members. The food is not good and in poor quality. The other residents and my mother complains about it. The activities that are offered to the residents are adequate. But overall, I would give it a very poor rating. My mother will be there until she dies, unfortunately.
---
About Westbury Health & Rehabilitation Center - Conyers
---
Westbury Health & Rehabilitation Center - Conyers is a nursing home in Conyers, GA that provides patients with skilled nursing care as well as private or shared accommodations. Contact Westbury Health & Rehabilitation Center - Conyers for more details on housing, services, and rates.
Features of Westbury Health & Rehabilitation Center - Conyers
---
Medicare (ratings last updated: 06/16/17)
Medicare Provider Number 115469
Ownership Type

For Profit Corporation
Location of Westbury Health & Rehabilitation Center - Conyers
---
Request Info
Get full access to reviews, cost information, and amenities