Comprehensive Healthcare of Clearwater
Claim 2055 Palmetto St., Clearwater, FL, 33758
Caring.com Listing
Talk to a Family Advisor: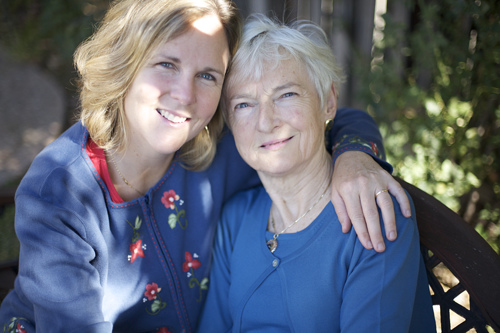 Reviews of Comprehensive Healthcare of Clearwater
---
Tammy004875
November 29, 2016
I am a friend or relative of a current/past resident
My father was at Comprehensive Healthcare. They had great staff but a not-so-great facility. It was rundown and a little dirty. The bedrooms were very aged and the bathrooms weren't what I would consider clean. The food wasn't the best. I saw my father with his meals there and he didn't care for a lot. The people were fantastic.
---
Telling it like it is
October 05, 2015
I am/was a resident of this facility
For the most part the facility and staff are grade A....with very few exceptions ...but check you're meds before taking them...a serious mistake was made in my case BUT followed up on very well and quickly by SENIOR ADMISTRATIVE PEOPLE. The facility is extremely clean and well laid out. The food is above average as are most employees. The medical care is excellent by RNs and below but Doctors are a rare sight.The attitude of MOST staff members is surpurb. My only gripe is that it is darn near impossible to get a cup of coffee prior to 8am if you are an early riser. I would recommend this health care center HIGHLY to anyone who needs the care with the caveat to SPEAK UP LOUD AND CLEAR if you encounter a problem and it will be rectified immediately....they TRUELY care
---
Parlin
July 10, 2015
I am a friend or relative of resident
A special thank you,to everyone at Comprehensive Health Care of Clearwater who cared for our mother, Charlotte. we came to know many of the staff. They are a special group of people and a credit to your facility. They are not only talented but very caring and compassionate to all. Thank you to the staff for holding her hand when we could not be there. Your kindness was appreciated more than you know. Paul & Brenda
---
Penny S
April 24, 2015
I am a friend or relative of resident
My 89 year old Mother has been a resident of Comprehensive Healthcare of Clearwater for just over 6 years. I find the staff well suited to care for my mother's needs. Having been diagnosed with Alzheimer's AND dementia, my Mom is often very confused and sad. The staff will go to her and talk with her and try to familiarize her with her room and her surroundings whenever she gets in this confused state of anxiety. The nursing staff is not fast to medicate her as this causes long hours of sleep and drowsiness which furthermore causes depression. I visit my mother at least 5 times a week. The hallways are always polished and shining. The nurses are always there willing to talk and put my mind at ease no matter what time of day I visit Mom or call on the phone. I make lots of phone calls to the facility at all hours!! The food has much improved over the last year. I do not hesitate to have a meal with Mom if I am visiting at mealtime. Mom enjoys the activities that are provided for the residents...especially bingo!! There are always 10 to 15 ladies and gentlemen participating in these games. My Mom calls Comprehensive "home" and I am grateful to the entire staff for being there for my Mom, my brother and me!! Thank you
---
DReynolds
April 24, 2015
I am/was a resident of this facility
I am giving Comprehensive 5 STARS***** I have been there 5 times for rehab. 5 Times, 5 Stars! They have a very friendly, caring staff. The therapy staff are wonderful and I like to see the same staff is still there each time I have to stay. The CNA's work hard as do the Nurse's. They never seem to mind when I ask for that second cup of coffee. The food is good and you certainly get plenty of it. I love "Jake " he is the Therapy Dog, a Golden Retriever. Activities brings him to your room for visits and Jake personally delivered my newspaper each morning. I have never seen anything like it. everyone loves Jake he has the best job! Housekeeping does a good job and are a friendly bunch. Everyone says Hello and Good Morning and you are treated with respect. The staff seems happy and they smile that speak volumes. I have made and kept 2 very dear friends. They were my room-mates on one of my many stays at Comprehensive. I enjoy each stay but am always happy to go home! I realize they are the reason I am able to go home and fell safe doing so.
---
JPW1970
April 23, 2015
I am a friend or relative of resident
I told a staff member about the attentive care my mom has received at Comprehensive and she asked that I make a review on this website. She was discharged over a week ago and is now home with family. No place replaces being at home but I have no complaints about the facility. It is an older facility but it was very clean. I would trust Comprehensive to care for my mom again if she needed more rehab.
---
Mama girl
April 21, 2015
I am a friend or relative of resident
My Mother has been at Comprehensive for over 4 years, she is long term, I am pleased that she is being well taken care of. The staff are very nice, busy but they do take great care of my Mother. She attends the activities, and loves being in the accompany of others in social settings. The only thing is the activity room is not organized as in the smaller room they had. There are other areas in the building that are not complete as well with work being complete. But my Mother is happy she loves the staff and she loves seeing the facility dog "Jake". They work hard and meet the needs of many in the facility. Kudos to the staff and management.
---
Fit2betied
March 10, 2015
I visited this facility
This place deserves ZERO STARS! They almost killed my mother! She was there for 4 wks....in that time she was sent to a hospital twice and 911 was called due to their ineptness. First time, she swells up like a balloon with edema so severe she looked like something u fish out of the river..all in a matter of hours when we left her bedside perfectly OK! She goes to ER...the hospital fixes this..and THEN SENDS HER BACK??? Within 2 wks, she CODES when they took her off her ventilator without supervision and left her in a room by herself with no supervision from respiratory or notes to see that she could not survive off the machine over nite. And of course, she CODES...they bring her back..and the new nurse doesn't know protocol? How bout human decency? and common sense? So she does NOT call 911 or get her to a hospital...she waits until the doctor on staff comes on duty to make his rounds and he sees what happened and HE calls 911 4 hours later after this happened and got her to a hospital to monitor her cardiac situation since this facility, has NO CARDIAC MACHINES to monitor cardiac functions! PROOF! STAY AWAY! I told the insurance CO would YOU send YOUR MOM back here for a 3rd time!!! What 3 strikes you're out? This isn't baseball!
---
mbuckley
January 22, 2015
I am a friend or relative of resident
My Mother was recently at Comprehensive following a hospital stay. The place smelled of severe diarrhea as you walked down the halls. Often I found my Mother lying in her own filth with the call button on. The staff didn't respond or care. My Mother stayed there 4 years ago and the care has drastically gone down hill. I never have her there again. The food was usually cold, I had to bring her in things to eat. I took my Mother home after she caught a horrible case a C Diff from this facility.
---
jowymira
December 07, 2014
I am a friend or relative of resident
never again ,nurses don't care about the patient don't respect family and patient. CNA they very lazy, they always on the cell phone playing and talking behind the nursing station.
---
kristenwade
June 24, 2014
I am a friend or relative of resident
THE STAFF IS LAZY YOU HAVE TO WAIT A LONG TIME FOR THEM TO ANSWER CALL LIGHTS AND WHEN THEY DO THEY HAVE ATTITUDES FOR DISRESPECTFUL AND NOT FRIENDLY PLACE IN UNCLEAN FLOORS AND BATHROOMS ALWAYS NASTY AND THEY LIKE TO KEEP THEIR PATIENTS FULL OF MEDICATIONS SO THEY DONT HAVE TO DEAL WITH THEM SAD PLACE TO HAVE YOUR FAMILY MEMBER I DONT EVEN KNOW HOW THEY OPEN THE CNA'S JUST SIT AND LOOK AT YOU BEHIND THE DESK AT THE NURSING STATIONS
---
Frightening
July 11, 2013
I am/was a resident of this facility
DO NOT patronize this facility! I gave it 1 star because I had to give it something. I was forced to go there for back surgery rehab and it was everything you heard about the worst of nursing homes X10. The staff is heavy with CNAs (to save money) and they do all the work. I was there a full week and at the most they had 1 RN & 1 LPN on a shift. They do not come to your room until it is medication time. They remain behind their desk as the CNAs are the ones who answer any calls when you buzz for help. They are limited in care they can provide and simply tell you, "I will tell the nurse. Whether they do or not you have no way of knowing. I was one of the lucky ones as I was healthy & and simply needed rehabilition for my back. In the beginning I was unable to get the assistance I needed (equipment & medication) which they blamed on the hospital that did my surgery. (They didn't send the information that Comprehensive needed so they couldn't properly treat me until they got it.) After the information apparently came, I still spent several days in the facility with no clock, no TV remote, and no walker (I had to share w/my roommate). The list goes on: when I asked for a suppository, they told me I had to take Milk of Magnesia first and wait 24 hrs, after I did that & went back to ask for the suppository the next day, the RN on duty told me they were......"out!!!" Only after I threatened to start calling everyone I knew, did I get one. If anyone you care about ends up there, the only hope they have is to have an active advocate, someone who is calling them everytime they see/hear a problem. Once I was able to get out of bed and use a walker, I quickly learned that if I needed anything, I would go & park myself in front of the Nurse's desk. That seemed to work. I thanked God every day that I was there that I wasn't trapped there, with no one to advocate for me/my needs. Many are. They need to be closed.
---
Nancy 4
October 30, 2012
I am a friend or relative of a resident
My mother went into Comprehensive Healthcare probably around six weeks. I honestly didn't like it. I don't think they did enough for the people who live there. There was no warmth about the place. When you walk in, the lobby is old and stifling hot. It's not a very pleasing atmosphere. There's not enough parking around there. They need update on their maintenance.
---
About Comprehensive Healthcare of Clearwater
---
Comprehensive Healthcare of Clearwater is a nursing home in Clearwater, FL that provides patients with skilled nursing care as well as private or shared accommodations. Contact Comprehensive Healthcare of Clearwater for more details on housing, services, and rates.
Features of Comprehensive Healthcare of Clearwater
---
Medicare
Medicare Provider Number

105453
Location of Comprehensive Healthcare of Clearwater
---
Request Info
Get full access to reviews, cost information, and amenities