Alaris Health at Cedar Grove
110 Grove Avenue, Cedar Grove, NJ, 07009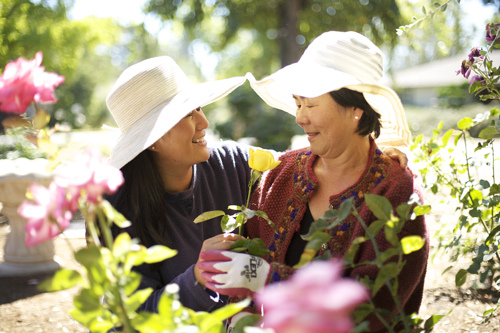 Reviews
of Alaris Health at Cedar Grove
---
---
February 06, 2018
I visited this facility
Alaris works very hard to ensure everyone is satisfied.
September 12, 2017
I visited this facility
Whether trying to get a patient blankets, meals, medication or just information staff in the unit consistently told me "it isn't my responsibility". That's is when I could find staff!
June 19, 2017
I am a friend or relative of a current/past resident
My mom was a recent patient here for a little over 6 weeks while recovering from a fractured pelvis she suffered in a fall. The care she received at Alaris cedar Grove was consistently first rate. She was always treated with courtesy and respect by the entire staff. Here are a few that deserve special mention. On her wing, the aides Martha and Aqua always greeted my mom with a sunny, can-do attitude. Martha was super attentive and was there to help her as quickly as possible Aqua has a smile that could melt the North Pole and her positive encouragement was always appreciated. Olga was another aide on this wing and although she wasn't assigned to my mom she always greeted me by name. No one is ever made to feel like a number here. Nurse Kim was always extremely patient and a great listener which for the elderly is such a valuable trait. She consistently took the time to explain what she was doing and whenever my mother asked, what medications she was dispensing. On the administration side both Antoinette and Alleia were very understanding, lovely and beautiful people who helped guide our family with advice on insurance options. There's something very comforting when in the midst of a family's stress they helped to calm the waters and helped to make sense of what was ahead. Lastly, Peter and Ivy were the two physical therapists that helped get my mom back on her feet. When she first got there, the slightest movements were a chore. By the time she left it seemed like she could run a marathon (a slight exaggeration there). St the facility itself the inner courtyard provided a welcome repsite from the monotony of her room. We watched a robin red breast raise her fledglings. It was fun to watch them grow and eventually gain their own independence to fly away. Kind of a perfect metaphor for my mom's own experience there when she gained the strength and resolve to 'fly away' after her treatment there.
June 15, 2017
I am a friend or relative of a current/past resident
The staff is totally awesome! I feel totally cared for and got utmost attention. We were going through a rough time with a family member in need of nursing care, the staff is what helped us get through it.
May 28, 2017
I am a friend or relative of a current/past resident
As far as a nursing home goes, you really can't expect much better than Alaris Cedar Grove. We have my wife there after she got moved from acute/subacute care after a terrible accident. I have to say, the people at Cedar Grove are awfully accommodating, within their power. The rooms and the general atmosphere, quietness, furnishings, etc are very good to excellent. When a loved one has to go to a facility, they don't really want to feel like they're in a facility. They want to feel as close to home as possible, and Alaris Cedar Grove seems to focus on that. Although my wife is not quite at the point where she can enjoy daily entertainment activities, there always seems to be something going on in their very nice and spacious common area. I'd kind of avoid the 'sensory room' or whatever they call it, but no one forces you there. Some people seem to like it, but my wife has a TBI and it may be too much for her. The staff and the nurses seem to really be on the ball. Of course, you'll get the random subpar worker, but that happens at all facilities, all the way from the receptionist to the doctors. But I've noticed that anyone substandard quickly vanishes in time. But the key is, I find a permanent staff culture that doesn't have a 'we know better than you' attitude, which is almost as bad as a 'We don't care' attitude. If you have an idea about your loved one's care, and it's within reason, the current staff at Cedar Grove will figure out a way to make it happen. That's key. I don't understand the negative reviews of this place, but you have to keep in mind that you can't just drop a loved one there and forget about them. You have to be an active participant in the care. Frankly, what you get out of Alaris Cedar Grove is what you are willing to put into it. If you give it your all, they have an excellent platform to work with (the facility) and will work overtime to give their all back. Great people. Great facility.
May 15, 2017
I am/was a resident of this facility
I like alaris because the people here are compassionate, helpful and friendly. There is a feeling of safeness knowing that i will have the right medications every day. My schedule is full of physical therapy 1st thing in the morning.by the way the PT program is tops, i get very strong after a short time of exercise with the therapists. They really take the time to strengthen your weak points and teach you not to over work yourself. The meds are very good and always come the same time everyday. Nurses are timely and you don't have to run to doctors or pharmacys. In all around rating is the people here have that special quality for caring for individuals who's hardship and physical disabilities are failing.
April 18, 2017
I am a friend or relative of a current/past resident
I picked this place for my Moms Rehab..n it has been HORRENDOUS...NOOOO COMMUNICATION E ME..THE POA...ONLY HER WHO HAS DEMENTIA..Then they decide to have a release date WITHOUT INFORMING ME....THEREFORE,I HAVE NOTHING READY FOR HER TO COME HOME..NOT HER BED NOTHING..NOT EVEN THE ASSIST THAT SHE NEEDS IN PLACE..THIS PLACE HAS THE ABSOLUTE WORST COMMUNICATION IN THE HISTORY OF HOMES..I worked in a Home as a CNA for 4 yrs....n I WOULD HAVE. NEBER WORKED FOR A PLACE LIKE THAT...EVER..The Facade of being clean is just that a Facade..the Dirty works of behind the Scenes of the care taking is UNACCEPTABLE....I WILL NEVER EVER ALLOW MY MOTHER BACK THERE..NOR WOULD I REFER THEM TO ANYONE..STAY AWAY ESPECIALLY WHEN U ARE THE CARE TAKER THEY HAVE ZERO CONSIDERATION ON GIVING YOU INFO THAT IS NECESSARY..!!!!!!
December 12, 2016
I am a friend or relative of a current/past resident
My mother is 92 and needs help getting to and from the bathroom. She was left alone in the bathroom for 50 min. The bed sheets were thrown on the bathroom floor for 8 hours. To wash her they wet one end of a towel and used the other end to dry her, no soap. On 12/7 her dinner came with a tuna sandwich dated for the 12/7. When they dressed her, her pants were all twisted and her bra was twisted and turned inside out on the one side. In the middle of the night the aids yell to each other from one end of the hall to the other. These kinds of things happened every day.
November 25, 2016
I am a friend or relative of a current/past resident
My mom was at Alaris Nursing Home (Alaris Health at Cedar Grove). She was there for 2 weeks. We didn't deal with the nursing home area; we only dealt with the rehab area. There are 2 separate sides of the building. It's clean. I haven't had any issues with anything there. The staff was good with me and my mother when she was there. As far as the rehab area, I had no problems with them at all. I like it there. In fact, my daughter might be volunteering there because we like it that much. They had events in the dining room area. My mother liked the food; she didn't mind the food at all. I think they do OK. It is clean. It is a nice little environment. It is actually a very nice building.
September 02, 2016
I am a friend or relative of a resident
My father is at Alaris Health at Cedar Grove. His doctor is at the hospital nearby. It's really not that bad. He has physical and occupational therapy. The staff is great. The place is not as fancy and pretty as an assisted living place would be, but those places won't push you around in a wheelchair, and they won't assist you to the point that my father needs. The food doesn't seem too great, but sometimes, my father just doesn't notice. They try to keep him out of bed as much as they can. They have a thing on the bed so that if he gets in bed, they know it. They keep him in a wheelchair and take him to groups and bingo. It's not like they just put him somewhere and leave him there all day. It's a good staff. The nurses and the aides are all good.
March 28, 2013
I am a friend or relative of a resident
My dad is in the rehab section of Cedar Hills. It's a very clean place. The physical therapists are excellent. However, I guess the nurses are overworked. They're a little slow. Other than that, they're okay.
See all reviews (11)
See fewer reviews
About Alaris Health at Cedar Grove
---
Alaris Health at Cedar Grove is a nursing home in Cedar Grove, NJ that provides patients with skilled nursing care as well as private or shared accommodations. Contact Alaris Health at Cedar Grove for more details on housing, services, and rates.
Map
of Alaris Health at Cedar Grove
---
Request Info