White Oak Manor - Burlington
323 Baldwin Road, Burlington, NC, 27217
Talk to a Family Advisor: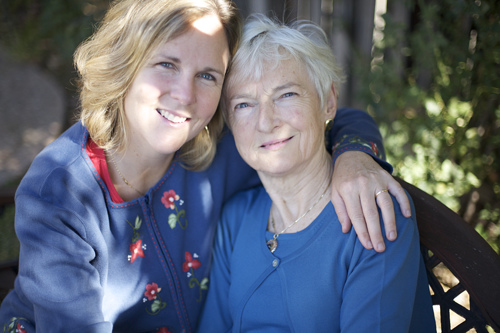 Reviews of White Oak Manor - Burlington
---
PPenny
September 10, 2017
I am a friend or relative of a current/past resident
My Mom was here for 5 months, The whole staff was so attentive and good to her. The place is old and there are some scratches and wear on the walls.. It was always clean, there was someone cleaning the rooms every day. Usually not a bad smell because they cleaned the patients when needed. When you went in everyone spoke to you and gave you a smile. The night she passed away they brought in snacks and drinks to keep us comfortable.
---
luvsflowers
July 18, 2017
I am a friend or relative of a current/past resident
As with any nursing home this place has had problems in the past and will always have something pop up, as it is ran by humans. My husbands mother was here 6 years ago and the place was not so great, but when we had to move my father to a place we checked it out and it had changed a lot. The new Nursing Director who came a few years ago has really turned the place around and made a point to get good staff in there, which has actually made it a 5 star facility, and you can really see the difference. As someone that works in the business world I can definitely say they need to work on their business side, but that's corporate and not the local nursing/admin staff, so overall I can say we are very happy with the place. As I said above, it could use some tweeks here and there but ultimately it's a descent place.
---
scoot507
July 17, 2017
I am a friend or relative of a current/past resident
The staff there is outstanding. I showed up unexpected on a weekend for a tour. All rooms were neat and in order. Everyone was happy and smiling, so friendly. All the residents I spoke to said they love living there. I quickly decided to have my mother admitted for rehab. I have been very pleased and nothing short of amazed by the therapy dept and terrific nursing staff. Her wounds were quickly resolved and she will be going home soon.
---
nick Jelaca
May 11, 2017
I visited this facility
Very pleased with tour. No odors. Facility looked clean. Residents looked happy. Would definitely consider placing family here.
---
Brittany Jelaca
May 11, 2017
I am a friend or relative of a current/past resident
Excellent nurses, friendly staff, clean facility. The residents looked happy.
---
Cnevels
May 11, 2017
I am a friend or relative of a current/past resident
My family and I appreciate the professionalism, the care, and the hard work that the staff put forth for my mother in law! We have peace of mind knowing that she is safe 24/7! Thanks everyone for all that you do!!!
---
SCF321
May 11, 2017
I visited this facility
This place is outstanding! I have eaten the food myself and it has so much flavor! My father is blind and very hard of hearing. He is also incontinent and wears briefs. His friends that visit along with myself have never found him soiled or with an odor. The staff which I have watched in action are always smiling and go the extra mile for everyone. This 4 star facility earn every star. I have seen the staff be very professional with others that would be on my nerves! That goes for other residents and family members! This is the only place I would have my dad live. For him it has become his home and the staff his extended family.
---
theyfixedmyhip
May 11, 2017
I am/was a resident of this facility
I was recently discharged from this facility and while there I received the best care I could've asked for. The staff was very caring and patient with me as I was not the best patient or most cooperative due to my recent hip replacement. But they helped through my rehab and pushed me to reach my goals. I would recommend this place to anyone looking for short term rehab or any kind of card needed! They are awesome!!!!!
---
stevie14
May 11, 2017
I visited this facility
My aunt was a long term care resident of this facility for many years, she loved the staff, loved the activities and loved the food. My aunt passed away surrounded by caring staff that treated her with respect and cared for her better than my family imagined. I would definitely recommend this facility if you're looking for short term rehab or long term care for your loved one.
---
shame2017
April 30, 2017
I visited this facility
Just visited a relative there it smells nasty his bathroom and room was dirty and so was he. He is blind and was trying to eat himself with no help.He has not been shaven,clothes was dirty and no shower .I would not put my dog in this place.
---
doctorG
April 28, 2017
I am/was a resident of this facility
I am a resident of this facility and have been since May 4 th 2016.This place is lucky to have a state license the way they treat the residents.They charge an astronomical rate for their rooms and they don't do anything for you but feed you terrible food and change your diaper,if they feel like it.The one thing that gets them on the ball is if you threaten to contact,"the state".I am a vet and I have been here for physical therapy and have just completed it 3 days ago and they have'nt discharged me yet.They have a contract with the V.A. And they wait until after the first of the month to discharge vets,so they can get that V.A. Pyment.If you're looking for a place for your loved one,I would look elsewhere and do pleanty of research where to place them.There are plenty of places out there.I had to give this place a 1 star,because there are'nt any -1 stars!
---
burlington girl
August 22, 2016
Other
I was very happy woth the rehab dept. they were very attentive to my family member and any changes that occurred in facility.
---
Azariia
November 16, 2015
I am a friend or relative of resident
This is the only place I would bring my mother. Excellent caring staff, lots of activities and good food. It's clean and smells good.
---
Adeona
October 22, 2015
I am a friend or relative of resident
I just can't say enough wonderful things about this place! I visit my friend several times a week at different times of the day. She has dementia so she really isn't totally aware of what is going on around her but can act negatively at times. That being said-the CNAs are so patient, kind and caring no matter how a resident behaves. I always find her clean and dry. I have never smelled anything "bad" anywhere in the building. She hasn't lost weight and does enjoy the treats. Activities is wonderful and keep her busy along with the Restorative CNAs that help keep her walking everyday. From the nurses to housekeeping to kitchen - all the staff here are wonderful.
---
gman99
September 04, 2015
I visited this facility
The place is dirty beyond belief. Smells horrible and they don't care if a resident sits in their own urine. If you have a family member only put them in there if you don't like them. I would give them a 0 but the rating system doesn't go down that far.
---
kwillis1
April 21, 2015
I am a friend or relative of resident
My 42 year old daughter was released from the hospital to White Oak Manor for physical therapy to help her walk due to swelling and neuropathy in her legs and feet. I had already completed admission paperwork so when we arrived at White Oak there was no one to greet us or even ask if we needed anything. She was in severe pain and had been on three pain meds for 9 days. When she went there she was given only 2 hydrocodone every 4 hours. This did not touch the nerve pain. I asked at least a dozen times for the staff to page the Dr. After about the 5th time they said they did but stated that he would not respond and that this happened all of the time. I spent the night watching my daughter writhing in pain and crying. I asked them to call the EMS to take her the ER and they said they could not do this unless the Dr ordered it. It was like being in a prison. I waited until the morning shift came in and asked again for the EMS. The nurse said that they needed a Dr order but could not refuse a family member that right so they were called. My daughter had a bandage on her foot from a biopsy and during the night it had seeped on the sheet. When they heard that the EMS was coming they came into the room and rolled my daughter this way and that (she is still in extreme pain) to remove the soiled sheet. During the night I called the hospital she was released from at least 5 times and the social worker at White Oak. The hospital told me that she was now in the care of the White Oak Dr who was not responding and basically did not care and I got a voicemail for the Social Worker. The following Monday the Social Worker called me and I told her what had happened. The Administrator called later and offered my daughter a private room and assured me that she would be taken care of and kept pain free. My daughter was already pain free thanks to the Dr in the hospital ER and she has a private room at home with someone to care for her. As for physical therapy, if White Oak's PT department is like their other staff, no thanks.
---
Caring101928850
November 22, 2014
I am a friend or relative of a resident
White Oak is the only one that we accept. I got calls from no one else when his name was put out there for his needs except that this place I found out that they do have a VA contract. My father is retired from military, so he gets a Veteran benefit from there, and it was good. They have a lot of stuff; they do crafts, play games, and they have people come and play music. They have a devotional service everyday, and it is really nice. It is one of the nicest places I have visited, and I have been to a lot of them. As soon as I walked in the door, I said to myself and the staff knows everybody's name. I am just so pleased, but when I walked in and my two hours of being there, reviewing the facility, I was blown away, how well nice of a place that was and the staff. Overall just looking in the patient rooms and they were taken care of. Cleanliness is top notched and excellent. My father has been there for close to three months. They call me more than I call them to update me; they are fantastic. It was more like home setting.
---
elwil
November 20, 2013
I am a friend or relative of resident
THey almost killed my Mother by not making sure she ate lunch. Her blood sugar dropped to dangerously low number. Pulled her out of there earlier than recommended.
---
trevh73
October 03, 2011
I visited this facility
I had the pleasure of visiting this facility recently while trying to decide a good fit for my grandfather. I found this facility to be very warm and inviting. The staff seemed to bend over backwards to assist the residents. It really seemed to have a family atmosphere. All of the residents I observed and spoke with seemed to really like living there. There seemed to be alot of activities for the residents to do. It was very clean and the grounds were very nice. Ultimately we decided the best environment would be home for now but I would definately recommend anyone looking for a facility to go visit.
---
About White Oak Manor - Burlington
---
White Oak Manor - Burlington is a nursing home in Burlington, NC that provides patients with skilled nursing care as well as private or shared accommodations. Contact White Oak Manor - Burlington for more details on housing, services, and rates.
Features of White Oak Manor - Burlington
---
Medicare (ratings last updated: 06/16/17)
Health:
Overall:
Quality:
Staff:
Medicare Provider Number: 345301
Ownership Type:

For Profit Corporation

Date Certified:

05/01/2017
Location of White Oak Manor - Burlington
---
Request Info
Get full access to reviews, cost information, and amenities