Spring Hill Health And Rehabilitation Center
Talk to a Family Advisor: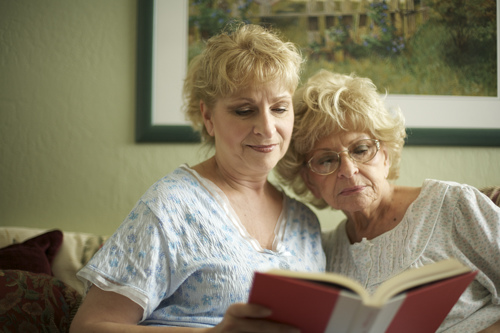 Reviews of Spring Hill Health And Rehabilitation Center
---
Dianna
August 22, 2017
I am/was a resident of this facility
The service at Spring Hill Health and Rehabilitation Center was very good. The rehab program was excellent. The staff was pretty good. Most of the time, they were attentive. The food was good and served in the room. They had bingo. My room was adequate with two beds and a bathroom. The environment was quiet, and they cleaned the place every day.
---
Maggy Ann
February 05, 2017
I am a friend or relative of a current/past resident
I have never in my life seen such a horrible place the nurses talk to the patients very badly they treat the patients like they're garbage I am not kidding I ask a CNA if I can get a washcloth and towel to help my sister clean up as she hadn't had a shower in 3 days and she told me they didn't have any. I stated there you are no towels at all for any of these patients as she told me no but offered me a pillowcase to wash my sister up with. If a newspaper person would go up there and write an article of the patients are there now as of today Sunday February 5th they will get all sorts of reports of Health filthy everything is.how the food is horrible. Heard two nurses in the hallway speak about how they cut across the courtyard so they don't have to pass the patient's rooms to listen to him. If you think I'm joking I am not you can ask anybody staying there the woman in the room with my sister had to lay in wet clothes because of an accident for over 45 minutes before anybody would help her. If you choose to be in the medical field you have to have compassion don't just go to work and think you're going to get a paycheck I have heard some of these nurses be so rude but then again there are also some nurses that are very nice I think they need to monitor the nurses and the workers there and get rid of all the ones that don't want to do their jobs or who thinks the patients are just a nuisance to them. Cannot believe this place is not investigated by the state, everyone desires to have courteous and professional care.
---
hollyhill352
February 02, 2017
I am a friend or relative of a current/past resident
The management are all horrible. Nurses and cnas were wonderful. They over work these poor girls and expect them to be able to do their jobs properly with not enough staff. Management is very unprofessional and I witnessed them talking porley about the nurses and aids but was not helping them either when they were in need. I will never send my father here again ever!
---
Acorn1945
September 16, 2016
I am a friend or relative of a resident
I had a friend who went to Spring Hill and stated they had a bad experience so I decided not to send my mom there.. When case management sent her to Spring Hill anyway I was livid.. Regretfully, I took some of that frustration out on the staff at Spring Hill who were all but pleasant and supportive. They worked with me, kept in touch with me and we worked through all of my nightmares.. I am so thankful I was able to experience them first hand.. I would recommend this place to everyone..
---
Disgusted and sad relative
July 13, 2016
I am a friend or relative of resident
My husband suffered a stroke and was a patient at Spring Hill Health & Rehab for approximately 5 weeks. He was transferred from a hospital late in the evening . Although he is insulin dependent Diabetic he received no insulin until about 7 : 30 the following evening when i brought to their attention that he is diabetic. I was told by the nurse there was nothing on his patient discharge summary from the hospital stating that. When the nurse checked his blood sugar it was almost 400 . For the next several days I asked to see the Discharge Summary they received from the hospital only to be denied . They stated they need permission from the hospital even though i have Power of Power of Attorney. After 7 days of being denied I produced for them the patient Discharge Summary I obtained from the hospital and it clearly stated my husband was a Diabetic and on Insulin. Suddenly they were able to check their computer and admit it does say that. Clearly the nurse lied and probably didn't look . We had no complaints with the Pt Dept. and some of the CNA 's work very hard and are caring.. Housekeeping leaves much to be desired. we would run out of trash bags and trash would just be tossed on the floor , trash sometimes will sit under the bed for days. No hand soap in the patients bathroom and was told housekeeping wasn't on that weekend but there was no soap during the week. Forget the food especially if you require a sugar free or low sugar diet. You will receive orange juice ,cake with icing cookies and canned fruit . If you question the diet you will be told not to worry they monitor the Diabetic with Insulin.. My husband has Chronic Atrial Fibrillation and is required to have de caffeinated drinks. We were told he is the only one in the place that requires decaf coffee. Their answer to that problem was to give him dried ,hard old packets of decaf coffee.. I started bringing him in Decaf coffee from home. Many times my husband would still receive regular coffee until it was taken off his menu because they were unable to remember. At times if they ran out of a certain food stated on your menu you will either get nothing in its place or a no named substitute. If you don't like the food you are not told or offered something else.Smoking is another problem. Although there are designated smoking areas residents and visitors sill smoke in a non smoking area and cigarette butts on the ground. 3 x I turned in cigarette lighters to the desk. This can be very dangerous given the problems some of the residents have. No one seemed to concerned . Clearly they don't enforce their own rules. When you take a tour of the facility it may look and sound nice but residing there is another story. I have worked many years ago in a nursing facility and never seen conditions like this. It does no good to bring the problems to anyone's attention . They just humor you and the problems continue. that place needs to be reported to the right authorities.
---
A friend from Spring Hill283341
July 02, 2016
I am a friend or relative of a resident
A friend of mine is at Spring Hill Health and Rehab Center. She is in a shared room and the place is pretty OK. I saw their therapy room and I saw some residents doing therapy.
---
Diane121563550
May 11, 2016
I am a friend or relative of a resident
My dad was at Spring Hill Rehab. My experience with them was very bad. He kept falling out of his wheelchair, but they wouldn't put a wheelchair buddy on him. They put him in the hallway, and he fell out and broke his nose. Then they put him back in the wheelchair, brought him into the TV room covered with blood and just left him there, and that's how I found him. I ended up having to bring him to the ER because they weren't going to do it. They're very bad there. They did very little rehab at all and tried to help him walk, but it was very limited, and they didn't do it for very long. We had about three nurses that we actually liked because they cared, and that's the only thing good I can say about the staff. We complained to the director of nursing, and she didn't do anything. I tried to talk to the person that was in charge of the whole place, and every time I called him, he wouldn't return my phone calls. I left messages with the desk. I think they need to be shut down, so nobody can go there again because they just don't care.
---
disgustedinSH
March 10, 2016
I am/was a resident of this facility
My mother was a resident there for approximately six months until about January this year. I primarily visited on weekends due to distance and always found her room unclean, Several times there were problems with ants. There was always food on her face mask and her tray from hours or days before and many times there was urine unflushed in the toilet. We won't even mention the floors. Additionally, on at least two occasions she was "changed" and left in the clothing she had urinated on as well as the sheets. The staff always promised to do better but it never seemed to happen. The final straw was my brother and I having to insist they send mom out in an ambulance after she had not eaten or had anything really to drink for a week. Her breathing was short and her heart was literally pounding out of her chest. However, they did not see that as reason enough to send her to the hospital without our intervention and insistence. This, even though she suffered from frequent UTIs and CHF. We later learned that among other things she was septic. My family and I are convinced that this inattention was part of the reason for her subsequent demise. I pray the staff that works there never have to go there for care themselves. I wouldn't wish them on anyone. Now we are fighting with them to get her check refunded. Will they prove to be thieves as well? Stay tuned!
---
J. Mag
March 07, 2016
I am a friend or relative of resident
Everyone has bad days. The staff was wonderful and always dealt with any of my concerns/questions. They took their time to make sure both me and my husband were comfortable. It was a little rocky at the beginning but I didn't know what to expect and I found out I was expecting the world. The staff did everything they could to help us from the top to the talkative housekeeper. It is a difficult job and I couldn't have done better anywhere else.
---
SpringHillLady
October 07, 2015
I am a friend or relative of resident
In the beginning they are great about explaining how wonderful the facility is and what they offer. My father was transferred there with IV Antibiotics from a MSRA infection he caught as Oak Hill Hospital ER (read up on this and you'll see alot of MSRA over there). He has to have ten more days of antibiotics. He's been really sick and has dementia and after almost dying in the hospital he came here. Every day day somone comes and ask us "What is the plan". I am paying caregivers to stay with him 12 hours a day to help feed him, change him, reposition him etc. I realize most people are not able to do this and we're not either but it's a priority right now. The plan is to get him back at least to the point he was at. What the heck are they so concerned with a PLAN for release. They don't tell us the reason why (i.e. if we want to place him it may take time, if we're having him home he may require more care, etc) they want this plan but to bother people every day when he's still really sick is ridiculous. There were alot of medical errors on their part. The IV pump wasn't working and they don't have a spare room. They give the people who go to the bathroom in the bed baths two days a week. There are some nice CNAs and nurses that work there but Management is full of crap and will tell you anything to get you in there and then if you question anything they do they want you out. I've made friends with some of the residents and they tell me the garbage that goes on. The sad thing is that people are limited to their choice of facilities to recover in this area but they put 1,000 times more stress on your than you already have.
---
Anglla
January 05, 2015
I am a friend or relative of resident
the staff had been very caring to my uncle.
---
Barb9
July 10, 2013
I am a friend or relative of a resident
My husband was sent to Springhill for his second rehab. I took him out there and even called the Florida Dept. of Senior abuse. He was in a room with another man who had broken his hip. That man fell out of his wheelchair in the floor of his room and his family found him not the staff. The staff was not able to take care of my husband given his mental problem.
---
About Spring Hill Health And Rehabilitation Center
---
Spring Hill Health And Rehabilitation Center is a nursing home in Brooksville, FL that provides patients with skilled nursing care as well as private or shared accommodations. Contact Spring Hill Health And Rehabilitation Center for more details on housing, services, and rates.
Features of Spring Hill Health And Rehabilitation Center
---
Medicare (ratings last updated: 06/16/17)
Health:
Overall:
Quality:
Staff:
Medicare Provider Number: 105996
Ownership Type:

For Profit Corporation

Date Certified:

05/01/2017
Location of Spring Hill Health And Rehabilitation Center
---
Request Info
Get full access to reviews, cost information, and amenities