Bothell Health Care
707 228th St. SW, Bothell, WA, 98021
Talk to a Family Advisor: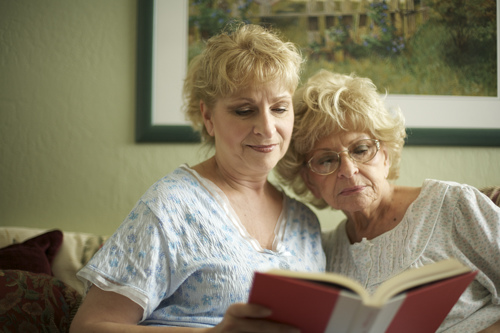 Reviews of Bothell Health Care
---
DB writer
March 10, 2017
I am/was a resident of this facility
The staff was superb, attentive, respectful and skilled. The facility is clean, and easy to maneuver. OT and PT staff were knowledgeable, and skilled.
---
Caring109071650
June 30, 2015
I visited this facility
A number of people, who I knew from high school and live in the Bothel area, had recommended Bothel Healthcare Center to me. I remember touring it, and I wasn't very impressed. They seemed very institutional, and not extremely clean. The staff was busy, and not really very friendly. It is not some place where I would put my mother, but I know other people who had thought it was good for their family. It seemed impersonal.
---
Friend of the Family
October 06, 2014
I visited this facility
This is one of the nicest facilities I've visited. The staff was very helpful and professional. The nursing staff were available to answer questions regarding the care of our loved one. The environment was clean, as were the patient rooms, it seemed like housekeepers were always out and about cleaning. The therapy staff provided help doing daily exercises to improve our loved one's mobility so he could return home safely. All in all, I'd have to say this is an exceptional facility, with highly trained staff, that exceeded our expectations.
---
jlas425
January 17, 2014
I am a friend or relative of resident
If you care about your loved ones you will not send them here. This place couldn't care less about the care given to the patients. It is all about the bottom dollar. The staff is friendly enough and some genuinely care but have their hands tied by management as to what they can do. I witnessed rehab staff being told to go see someone for 10 minutes to meet state requirements. What could you possibly do in 10 minutes? I saw the rehab manger once and she was very cold and annoyed that she wasn't able to go back to watching her "soap". I feel bad if your family members ends up here.
---
Antony1
April 18, 2012
I visited this facility
It was a decent place. The nursing staff was helpful as was the rehab, he made a full recovery. The rooms from what I saw were very clean. A nice dining hall with TVs and board games. Each room had cable television. The place was very secure, the front door had a keypad lock to prevent some of the more elderly folks from making an unauthorized departure. My father stayed there for about a month and a half. When he got back they would send out a physical therapist to continue with his rehabilitation. I visited about 2-3 times a week and all in all from my limited experience I would rate it at a 4. The only downside I could really think of would be the food, but thats to be expected, it's a nursing home not a restaraunt.
---
feeling helpless1
September 30, 2011
I am a friend or relative of a resident
My Mother is a resident of this facility and has been for a long time. It was previously owned and operated by different people than are there now. The people who own and administer it now are excellent, however, I still see a disconnect between what the administrator says should happen with my mother's care and what actually does happen, and I must say, that so very often I am really dismayed with what I see as far as her care at the resident/nursing assistant's level. It's getting better, but most of the time, I feel like pulling my hair out. They have nice amenities, but I wish they had more rooms or spaces where families could go to meet or talk about their loved one's situation, or where we could rest if we are there for many hours. The facility is very nice and they are making even more improvements.
---
An Eldercare Worker
June 21, 2011
I visited this facility
This is strictly a skilled nursing and long-term care facility that has a memory care unit, with doors that are locked and coded for safety. The location is right off of I-405, so there is easy access for visitors""and plenty of parking. Overall, Bothell Health Care feels a bit dark, not as happy and bright as it might be. There is a little outdoor patio area""and a TV room with a small window, but not much else pleasing to the eye or senses. The individual rooms are pretty small and on the skilled nursing side, two people are placed in every room. In the long-term care side, there are four in a room""which can feel a bit crowded and busy. There is a window, shared sink and bathroom facilities in most rooms. But the whole place feels a little institutional, similar to most skilled nursing homes. The entire staff is friendly and helpful. The care from nursing staff is especially good; the nursing staff seems to be aware of new developments in residents and of any complicating factors they may be experiencing. There is also a good therapy department for those who need physical, speech, or occupational therapy. However, one unfortunate thing I have witnessed a couple times is that people who were supposed to be on quarantine were out wandering freely among the other residents. One unique feature that's a real convenience for residents is that a mobile imaging unit for CTs or MRIs periodically visits the facility. That saves them the bother and expense of going outside the facility for such tests. Foodwise, there aren't choices at any of the meals; residents must simply eat what's being served that day. There is an activity department""and church services are offered, along with a group that reads the paper together daily. Other than that, there aren't many activities or organized outings offered. And for that reason, Bothell may be best for people who have family or friends nearby to visit to keep them entertained and engaged.
---
---
Bothell Health Care is committed to providing quality health care services to our community. As a team, we strive for success in bridging the gap between hospital and home in a warm and friendly environment. Should we become your home, we are committed to improving your quality of life. Bothell Health Care is our community's facility of choice for residents, families, physicians and employees.

Bothell Health Care is locally owned and operated. The Executive Director, Julie Bingman, is both an owner and an RN. She has had a life of service in skilled nursing facilities, starting as an aide in high school, then, after earning her RN degree, working up through the system, first as a nurse, then as a Director of Nursing, followed by positions as Executive Director (ED), Regional Director and Divisional Director. As a Divisional, Julie had responsibility for as many as 34 skilled nursing facilities in the Northwest. Now she focuses all of her attention in serving the residents of Bothell Health Care.
Location of Bothell Health Care
---
Request Info
Get full access to reviews, cost information, and amenities