Heartland Rehabilitation And Care Center
Claim 19701 Interstate 30, Benton, AR, 72015
Caring.com Listing
Talk to a Family Advisor: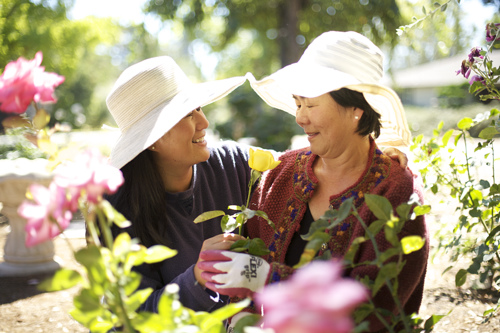 Reviews of Heartland Rehabilitation And Care Center
---
OMG!
October 04, 2012
I am a friend or relative of resident
Horrible! My mom was here Oct 2012. Totally under staffed! If you request help, anything it takes at least 45 minutes to get anyone. There were other patients there that were served a meal and was not eating because of arthritis or some other element, so this person would just not eat since no one was around to feed or help them! I felt so sorry for them. There was a man is a chair that was crippled up and slumped over, head touching his knees, he was 2 seconds from falling straight on the floor...and of course NO ONE was around. Horrified to say the least. I am calling social services in Little rock to report today. Hope this helps ;)
---
Happysun
September 02, 2011
I am a friend or relative of a resident
I went to go visit a friend at this facility and I was impressed with how the nice the facility was. Also, I really like the area of where the facility was located at. The facility looked very small on the outside, but I went inside and it was very spacious. The staff members were really nice and I was so impress with the gentlemen that helped me find my location. I was happy because I kept walking in circles and I couldn't find my location. I was excited to see a view of the entire building though because it was my first time visiting. When I made it to my family friend room; I was really impressed of how nice her room was. Her was really nice and spacious. She was so excited to see me and willing to tell me all about the place. She told me the staff member were really nice and helpful. And she told me they stop by constantly, so I was so excited to hear a good report. She told me that staff members do activities daily as well as take them places. Also, she told me that the food that was served tasted great all the time. Also, she had an refrigerator inside of her room as well when she wanted a snack. She told me that snacks are available all throughout the day. We went on the patios to sit in the rocking chairs and enjoy the weather. I thought the outside view was really nice because the area was shady and we could see the view of the birds as well. Also, we could see the cars in the community pass by. After all, I really enjoyed visiting with my family friend at that nice facility.
---
jannkrauss
August 29, 2011
I visited this facility
i chose this facility for my mother due to the fact that everyone seemed caring and it felt like the right place for her. well, that went downhill from there. she is blind, had multiple strokes and can not walk. she would always be left sitting for hours in a wheelchair or hours in the bed. she would not receive her baths on the certain days that she was to receive them. her water pitcher was left out of her reach and with her blind she never got anything to drink except when they gave her a very small glass of water with her medicine. i checked her water pitcher and it had mold and mildew in it so it was obvious she was not getting hydrated and was suffering from dehydration. she kept a urinary tract infection due to the fact that they had been told numerous times to change her or take her to the bathroom every 2 hours and i found her in a puddle on a number of occasions. her new clothes were stolen and never found everytime she got something new.this is just to mention a few of the things that i always brought to the nurses attention and multiple things were never documented. the last straw was her bedrail was left down and her bed alarm did not work and with her dementia she thought she could get up and walk and she fell and broke her hip. this caused her to have to have surgery and landed her in hospice and not expected to live. well, she has improved and been moved to another nursing facility. i would not recommend this place to anyone. they do not take care of these patients. you have a very select few that try but the rest are there only for a paycheck and that goes all the way to the top administrator.
---
#1Caringgrandchild
May 23, 2011
Friend or relative of resident
Recently my grandfather suffered a massive stroke and after weeks in the hospital was placed at Heartland Rehabilitation and Care Center. We as a family choose this skilled nursing facility thinking it seemed the place that was best fit for my grandfathers needs. We were in for a rude awakening. The staff seemed caring, hard working and in it for all the right reasons. A few things we frowned apon were: my grandpa being left unclothed and uncovered in a room, doors open and roomate in the next bed for anyone and everyone to see. He states " the nurse said she would be right back to dress me and I havent seen her since." During the first days we complained why they never checked in or offered him something to drink when he clearly could not use either of his arms. This facility also failed to submit his Medicaid paperwork, so as you would expect he was denied. Find out for your self or take my advice. BAD DECISION!!! Would not recommend to anyone! Sincerely Caring Granddaughter
---
About Heartland Rehabilitation And Care Center
---
Heartland Rehabilitation And Care Center is a nursing home in Benton, AR that provides patients with skilled nursing care as well as private or shared accommodations. Contact Heartland Rehabilitation And Care Center for more details on housing, services, and rates.
Location of Heartland Rehabilitation And Care Center
---
Request Info
Get full access to reviews, cost information, and amenities