Talk to a Family Advisor: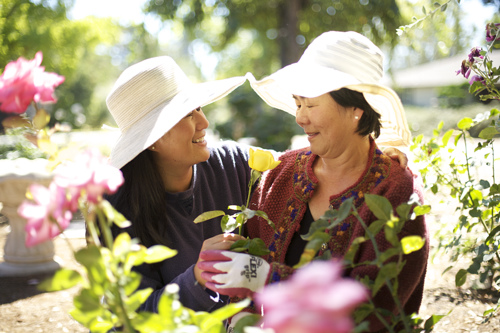 Reviews of Southpark Meadows
---
d4ughter
August 02, 2016
Other
As a concerned and dedicated child, I want to share my experience with this place. My father was not looked after as much as I would have liked, even after multiple requests for bed fall alarms, no one made an effort to get one or always had an excuse. My dad had a terrible unsupervised fall that culminated after a month in surgery as a result. Which is traumatic and disturbing. I feel like this place was disorganized and no one acted promptly to requests on my father's behalf. There seemed to be miscommunication between doctors whom we never met and nurses, therapists, and other staff. They often did not share pertinent information with me, even though I am his representative, maybe this was partly due to the lack of communication. This place may need time to build a solid staff, but maybe they should hire more people too. During the day it is busy with people bustling about trying to get in therapy and activities, or it is just noisy. It seems like there are not enough people on some wings, and there are so many patients. But at night, there is almost no one there, and nurses/cna's are covering two or more wings and there are just not enough people to attend to disturbances and accidents with so many patient residents. Overall, I wouldn't recommend this place initially. There was hardly any sufficient way of knowing what we were getting ourselves into at first. The hospital had recommended this place! But after experiencing it, I would say that if you are active and concerned about the well being of whomever the loved one is that ends up here, then it is best to remove them from this place, because a lack of communication and organization can lead to mistakes and negligence.
---
Gary R
July 06, 2015
I am a friend or relative of resident
My mother suffers from dementia and received inadequate care at Southpark when she was admitted after breaking her hip. My brother and I made repeated requests for a non-restraining bed alarm to be placed on her bed, as my mother could not remember that she had broken her hip and we found her standing once on a visit. We even received a call one night from a nurse stating that my mother had fallen. In spite of this, our requests for a bed alarm were denied by the head nurse and the Administrator.The head nurse replied that she could not place such an alarm on the bed because it is considered a "restraint" (even though the alarm does not restrain the patient from moving, but merely alerts staff if they get out of bed). The nurse only relented after my brother, once again, found my Mom standing in her room. It took a full week, and a fall, before they finally placed the alarm on her bed. This facility is grossly understaffed and administrators are resistant to providing adequate care.
---
Hedy2
November 29, 2014
I am a friend or relative of a resident
We went to Southpark Meadows Nursing and Rehabilitation Center right from hospitalization. It was like an immediate placement. The room and dining room were very good and beautiful. It was close to home, and they do have activities, but the staff is very young.
---
Linda92806950
September 30, 2014
I visited this facility
Southpark Meadows is a very nice facility and they have people that are working there for a long time. It's a newer facility, and they are very well staffed. I liked what I saw and everybody was friendly. They take care of their business and the patients. It's a very good facility.
---
Do your homework.
April 28, 2014
I am a friend or relative of resident
I was swayed by the appearance of the place, but pretty is as pretty does. Patient care was minimal with long waits for help and assistance. Medical care was negligent and showed a lack of concern. Our stay ended with a trip to the hospital and admission to a different facility upon discharge. Before placing a loved one here or anywhere do your homework diligently. Had I asked more questions and talked to several residents I might have avoided a stressful experience for my elderly loved one.
---
concernedmr
December 05, 2013
I am a friend or relative of resident
This facility is lacking everything a person needs to feel cared for. It takes over an hour for the CNA to see a patient after the call button has been pressed. I have witnessed staff ignore the needs of residents on a daily basis. There are not enough CNAs for residents. When issues have been addressed there has never been follow-up by administration. Before taking your family member to this place go visit and ask lots of questions. Don't fall for visiting only one resident, visit at least two. You may want to visit during the evening as well to see what is really going on. The recruitment director does a great job of selling the place to you but a terrible job of telling the truth about this place. It might also be a good idea to ask other family members of residents there what they really think. This place is down right negligant.
---
Jerry16
October 18, 2013
I am a friend or relative of a resident
The people were nice at Southpark Meadows. They were great and wonderful and had everything in order. They seemed to handle everything appropriately. My father wasn't even there one whole day, but they took real good care of him for the short time he was there. They did everything quickly and fast.
---
turner1672
April 26, 2013
I am a friend or relative of resident
The majority of the nursing staff was horrible. A few good ones, but most acted like they did not want to be there. Over an hour to respond to alert button. Skip medications and treatments. Neglected patients. The administrator had no idea what was going on. Do not take your loved one there. One star because it would not accept none
---
Extremely Dissapointed
November 12, 2012
I am a friend or relative of resident
One of my family members was a resident at Southpark Meadows Nursing Center and the care was horrendous. Please do not send anyone that you care about to this facility. The majority of the staff seemed aloof to the needs of the residents and our family member suffered while at the facility and we could not get them to a new facility fast enough.
---
Familymember1
November 09, 2012
I am a friend or relative of resident
This is a wonderful facility. My dad loves the staff and they love him. I highly recommend this facility to everyone. They are attentive to his needs and the therapy is great.
---
Umbelivable
July 25, 2012
I am a friend or relative of resident
I wouldn't have given one star to this facility. The nursing care at this facility is SHOCKING!! Both of our parents were residents and they were both placed in the hospital by our urging. Unbelievable, don't walk away ..run away!!!!
---
cflamingochic90
June 23, 2012
I am a friend or relative of a resident
The facility was very clean, although it was difficult to tell who worked in what area - front desk, nurse, janitorial - so I would have to ask several different people the same question. Quite often, the nurse who was assigned to my father would have no idea where he was - if he was in the cafeteria, or outside near the gazebo. According to my father, they were very lax on giving him his proper glaucoma medication. They were, however, mostly attentive while he was a resident there. As soon as my father checked out, they had no time to answer any of his questions regarding his stay. Often times, the nurses would get sidetracked (which is understandable), and my father would have to request the same thing multiple times, before it occurred (if ever).
---
twixit
June 21, 2012
I am a friend or relative of a resident
This facility does not hire enough people to handle the needs of the residents, nor do they train properly. They have all the right policies regarding such, but they aren't very well organized and have a high turnover. They will put anyone anywhere when someone calls in sick, which is frequent. We've been there over 6 months and have never had a nurse get to know my Dad's needs very well because they either quit, or go work on another hall. Medications are frequently late, and they run out sometimes, leaving patient with no meds until someone realizes it. Meals are always late - sometimes up to 2 hours late, with little or no explanation. They charge a lot, and offer very little in patient care and comfort.
---
---
Southpark Meadows is a nursing home in Austin, TX that provides patients with skilled nursing care as well as private or shared accommodations. Contact Southpark Meadows for more details on housing, services, and rates.
Location of Southpark Meadows
---
Request Info
Get full access to reviews, cost information, and amenities