Garden Terrace Alzheimer's Center of Excellence
Talk to a Family Advisor: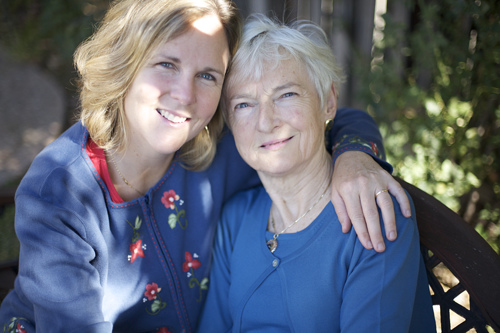 Reviews of Garden Terrace Alzheimer's Center of Excellence
---
Teresa515583
September 30, 2016
I visited this facility
Garden Terrace was nice, and the nurses were very friendly and helpful. It was a nice new building, and they kept the grounds nice. There were flowers and trees, and the rooms are clean and nice. They're very professional and helpful.
---
Mark657557
September 01, 2016
I visited this facility
Garden Terrace was certainly clean and well-maintained, but I didn't get the sense of community there. At the other facility, you're greeted by every staff member, and they're very friendly, but I didn't get that impression over at Garden Terrace. People didn't greet you. I got the impression that it was more of a job and not perhaps their first choice of what they wanted to do. It just wasn't as friendly.
---
Family Member of Resident
February 18, 2016
I am a friend or relative of resident
Overall, I and my family give Garden Terrace five stars for the services they provide in our community to rehabilitating patients, as well as long-term patients who suffer from Alzheimer's Disease or other forms of dementia. My rating is not only from my own family's experiences, but also as a result of talking to other residents' family members who have compared Garden Terrace to competing facilities, where the consensus seems to be that they stand out above all of the others. My out-of-state relatives have even commented that what they have seen at Garden Terrace far exceeds what they have seen in their own states' elder care facilities. They have treated both of my parents with the utmost respect and dignity, with the highest degree of professionalism, and with genuine caring and compassion. Their love and care extends beyond my father who has been in their facility in the long-term care unit for more than three years. Because of our faith and trust in their facility, we specifically chose Garden Terrace on three separate occasions when my mother had needed rehabilitation services. They have treated both of my parents as if they were treating their own parents. They have always helped me with emotional support during these challenging times. If either the rehabilitation unit or the long-term care unit provided anything less than the greatest level of care, we would have immediately moved our loved ones to another facility, but we have chosen Garden Terrace for both short-term rehabilitation and long-term care because of the services they provide and how they treat each and every one of their residents. We have been completely satisfied with this facility and have always been informed immediately if our loved one's medical condition has changed or if there has been anything relating to their care that we should be made aware of. I have been inside the facility for daily visits seven days a week (usually 2-3 hours each visit) for a little over a year, and from late 2012 to early 2015 while I was still working, I always visited the facility two to three times per week. During my approximately 625 visits, I have never, ever witnessed any nurse, CNA, or other staff member raise their voice with any resident or display any signs of frustration, aggression, disrespect or neglect toward any of the residents. The Executive Director and the Recreation Director have both been nationally recognized over the last two years for the outstanding jobs they have done in their respective fields. The Director of Nursing, who has now held that position for a couple of years, has always addressed even the smallest family concerns with a philosophy that no problem is so small that it should be ignored, and he implements an aggressive approach of regular training as equipment is upgraded or for employees who need or request continuing education in their various areas of work. They have regularly scheduled team meetings to ensure the highest quality of care and to improve any areas that may require improvement. They have no tolerance for substandard care and make sure that their staff members are recognized and appreciated for a good job done. The housekeeping and maintenance are always topnotch. It is a rare occasion when any typical nursing home odors are detected and only in instances where it just couldn't be helped, as opposed to any resident being overlooked. Everything is kept very clean and sanitary, and the surroundings always make the residents and visiting family members or friends feel very comfortable and welcome. Their private dining rooms allow families to spend time together as if they are at home. The therapies they provide are great for both short-term rehabilitation patients and long-term patients to improve and/or maintain their overall health and comfort. They have frequent activities throughout each day to keep the patients entertained and involved, and they celebrate each holiday with all of the residents who are able to participate. The residents are rarely in their rooms unless they are resting because they are always being engaged in the various therapies or activities. They offer hair cutting and styling services, and the residents are always wearing newly laundered and clean clothes. A lot of the residents are constantly visible in the hallways and you always get the impression that they are bathed and groomed with the goal of maintaining their dignity and comfort and you never get the impression that anyone is neglected in any way, even for those residents who don't have regular family members overseeing the care they are being provided. They encourage family members to attend their monthly Family Council meetings where they provide lunch and the heads of the various departments are present to report anything of importance relating to their individual departments and they encourage everyone to express any concerns that they may have so that they can immediately and publicly address anything that can possibly be improved. Their standard of care is so good that it is rare that a family member has anything more than a minor concern that is worthy of mentioning. The meetings are informal and welcoming, and provide a great opportunity to get to know the department heads and members of other residents' families, fostering a feeling of being one big family. Over the past few years, their state inspections have earned Garden Terrace the highest marks. They are never cited for infractions for major substandard issues, and as a result, they proudly share the results of their annual inspections for anyone to read. Their reputation allows them to display complete transparency in their day-to-day operations. From top to bottom, Garden Terrace's management and staff reflect the pride they have strived for throughout the years my family has been in their skilled care. Without hesitation, I would highly recommend this facility to anyone who has a family member in need of their services.
---
Rescue Mom
January 31, 2016
I am a friend or relative of resident
I was shocked to read the 3 other reviews on this site. My dad has lived at Garden Terrace for 19 months now and we have had a fabulous experience here. He is well cared for, the staff is incredibly friendly and attentive, from Ryan in Activities/Recreation to the therapy staff headed up by Jennifer to all of the nurses and CNAs and the social worker Zabrina. Even Nancy in the Business Office is helpful and very sweet. Even the Executive Director, John, will come by and say hello when I'm visiting. He always knows what has been going on with my dad and asks for suggestions. Honestly, the only improvement I'd suggest is playing music more often around the residents because it's so soothing for them. My dad participates in the Optum program at the facility, which is meant for long term residents. The Optum nurse is just another person to keep an eye out for him and notice any changes. Sarah is professional, compassionate, and communicates with me typically every other week. My dad's physician, Dr. Joseph Alisky, is professional, attentive, and goes above and beyond to try to figure out if my dad has a change in the lab readings why the change happened and to communicate to me, then we figure out together what course of action to take. I feel such a part of my dad's experience there, even though I don't live close by. I would love for him to live closer to me, but I love this facility so much that I have chosen to continue to have him live here because of the experience we've had.
---
CB3
November 29, 2015
I am/was a resident of this facility
My husband was in Garden Terrace for a couple of days. I wouldn't have anything to do with them nor suggest anybody should either. I didn't like this place at all. Nobody really cared, it was dirty, and it smelled. There wasn't anything good about this place, in my opinion. I think they need a lot more training.
---
smshaklee
December 04, 2012
I am a friend or relative of resident
I really hope people read these reviews PLEASE DO NOT PUT YOUR LOVED ONES IN GARDEN TERRACE My Dad was in only in this facility for five weeks not by our choice either he fell four times in five weeks. The last fall was his last he shattered his hip and leg this fall happend at 7:30pm and was finally taken to the hospital at 1:30 am. You can only imagine the pain he was in. They called my Mom and told her that he had fallen but only told he that he skined his albow.............WOW!!! this came from an RN This place is under staffed they really don't care for your loved ones my Dad was in the same clothes for four days we complained all the time and got nowhere. needless to say we lost my Dad on Nov 13,2012 and I blame the staff like Connie the day CNA she has no personality and hate's her job.The night nurse RN a male nurse I can't remember his name all he wanted to do was play on the computer at the nurse station.My Dad was in the North ward.This is not the end my sister and I are out for blood. It's not right to treat our loved ones like this.
---
smvhou
April 07, 2011
Only 4 nights at Garden Terrace & a life-changing injury to our Mom
Our Mother died only 11 days after going into Garden Terrace, suffering a life-altering injury, even though she only spent 4 nights in the facility. Other persons may have had good experiences with this facility, but not our family. Our Mother was at Garden Terrace for only 4 nights, & she is now dead. The 5th morning when my sister visited her, she found her standing in a corner alone, trembling, semi-comatose, with her hair uncombed, her dentures missing, no bra, her pants on backwards, with her socks 1/2 off, & for the first time in her 84 years she did not recognize her daughter. She also had a HUGE hematoma injury on the right side of her skull, which stretched from inside her upper hairline, down the right side of her skull into her eye socket & cheekbone. When my Sister pointed this out to the Nurse, she replied(quote): "your mother has been acting strange this morning". When the huge head injury was pointed out, the nurse said that "no one had noticed the injury". Really? An injury large enough that it could easily be seem from across a large room,which had already begun to swell & discolor & "none" of the staff had noticed it? Really? What about those who "sort of" dressed her? What about the staff that took her into the dining room? What about the 3 therapists who had "supposedly" worked with her before noon? Later the same day were were told by the RN that a Speech Therapist had worked with our Mom early in the morning & noticed "no injury". then a Physical Therapist worked with her mid-morning & noticed "no injury. However, an Occupational Therapist had, in fact, found our Mother on the "floor of her room ATTEMPTING to get up" about 10:45, but that there was no way she could get up without assistance --- according to the OT. The OT "claimed" to have helped her up & put her in bed, but "saw no injury". As such, we remain unaware of when our Mother was factually injured &/or how long she had simply been ignored after the injury. No report of the injusry was filed by staff, even though it is a legal requirement. No vitals were taken of her ever though she was found on the floor. Not until my Sister insisted that vitals be taken & that she be transported to the hospital was "anything" done. And 9 days later we still have ZERO information from the "supposed internal review" that was performed by the facility. And when we requested copies of her Medical Records we were charged $100+ to get them! And when we returned to the facility after her death to collect her remaining possessions, "nothing" remained. They had all been "lost" or were missing. Her clothes, her shoes, everything. $400+ worth of clothing & shoes, simply gone. Yet they would not release her medical records without a payment of $100+?!!? So you decide for yourself if this is the type of place where you want to place your loved one? For our family, we regret the very day that we entered the front door with our Mother, mistakenly thinking she would be properly cared for & supervised. It did not happen for our family & we won't have an open casket at her funeral, because the injury she received at Garden Terrace, which "no one saw or reported or reacted to" was so severe that it remains unsightly 10 days later. And yes, I will respond to any inquiries, as we move through the legal process.
---
About Garden Terrace Alzheimer's Center of Excellence
---
Garden Terrace Alzheimer's Center of Excellence is a nursing home in Aurora, CO that provides patients with skilled nursing care as well as private or shared accommodations. Contact Garden Terrace Alzheimer's Center of Excellence for more details on housing, services, and rates.
Features of Garden Terrace Alzheimer's Center of Excellence
---
Medicare (ratings last updated: 06/16/17)
Health:
Overall:
Quality:
Staff:
Medicare Provider Number: 065266
Ownership Type:

For Profit Corporation

Date Certified:

05/01/2017
Location of Garden Terrace Alzheimer's Center of Excellence
---
Request Info
Get full access to reviews, cost information, and amenities