Matlock Place Health and Rehabilitation Center
Talk to a Family Advisor: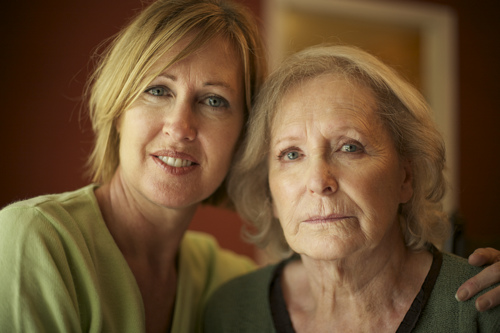 Reviews of Matlock Place Health and Rehabilitation Center
---
availtoyou
June 17, 2017
I am a friend or relative of a current/past resident
If you really love and care about a family member, do not, I repeat do not choose this facility. You will get no information and no cooperation. My husband's mother was taken here and he couldn't get medical information because he was not "on the list" even though he has full Power of Attorney of which copies were supplied to the facility administrator. In my opinion, nobody there cares about the "rehabilitation" of any patient there. I will not go into any details of the extent and number of negative issues I have with this facility and its staff. Suffice to say it's all smoke and mirrors there.
---
lms5
May 24, 2017
I visited this facility
This is the cleanest facilty I have ever seen. Very caring staff !!!
---
kweaver
November 15, 2016
I am a friend or relative of a current/past resident
I had to place my husband here about 2 months ago due to alzheimers disease. I find the facility to be very clean, staff goes above and beyond to make sure he has everything he needs. Any time i have a concern with a health issue they have called a doctor and the doctor has been there that day. Xray's taken what ever needs to be done. My husband is also a very picky eater but he loves the food. Anytime he has not liked his choice they have made something different for him. He is treated very well and with a lot of respect and concern. I highly recomend Matlock Place.
---
C Wyatt
December 13, 2015
I am a friend or relative of resident
This place is an absolute joke! Nobody here cares for any of the patients. My mother was admitted there after a full back fusion (all vertebrae) to try to repair full paralysis. They told us they could take care of her and provide proper rehab but after two weeks there she still hadn't had a bath, had not done any decent rehab beyond 15 min a day, and was left in bed most of the day unless she yelled at people to get her out. The last straw was when one of the nurses, even though my mom told them that she needed two people to assist her into bed, just picked her up and threw her into the bed! It wrenched her back and she was crying for two days. This after she had just had her back fixed to try and get her walking again! The next day, after making serious complaints to the administer they finally admitted that they had no way to care for her properly. SERIOUSLY!?! It took them almost 3 WEEKS to figure this out! And there was hardly any apologies from them, one nurse even tried to blame her for her throwing her into bed, saying she wasn't cooperating with her, she couldn't walk! GEEZ! We transferred her out the next day, to a much better (brand new) place down the street, with people who really care for their patients. We, and she, are happy now, and guess what? She had a shower the first day there. So much for Matlock Place, everyone stay away from them at ALL costs!!!
---
Kelly27
June 29, 2015
I am a friend or relative of a resident
We went to Matlock Place, and dad stayed there for about a month. The staff was very good. Their rooms are very clean and spacious. The food looks fine to me, and he said it was OK. He has been to several facilities, and this is the place that he liked.
---
Sandra Butler
November 10, 2014
I am a friend or relative of resident
My mother was admitted to Matlock Place late on Thursday Nov. 6,2014. She had broken her leg and the doctors suggested rehab rather than going straight home from the hospital. Upon arrival at the facility she was place in a bed that had no safety rails, and I brought to the nurses attention that those would be needed and she acted as though it was a problem to get them. It was late in the evening and I could tell that dinner was already in progress I asked if she was going to have dinner, they assured me that she would. Dinner was a pimento cheese sandwich, neeedless to say I was not happy, and had to go out to get a decent meal for her. The next morning I arrived and someone was helping her with her breakfast, but complaining becase she was eating to slow. The worst part of my experience came on Saturday morning when I arrived to find my mother slumped over in her bed asleep and her ice cold breakfast tray in front of her. The aide said she said she did not want to eat. I asked why no one was helping her and everyone replied that they only work on weekends and did not know. I asked to speak to the person in charge and four people later I was able to find the charge nurse I asked her for discharge papers because I was not leaving my mother there another day,she informed me she need to call the doctor and came back an hour later to tell me that the doctor wanted her to stay until he could come and see her on Tuesday. I thought what a joke. I informed her that I would be taking my mother home that day. This was an awful experience when they could tell that I was serious about leaving with her the apologies started to flow, although they meant nothing to me. I brought my mother home where I could be sure that she is safe and taken care of. I went back to the facility on Monday Nov 10 speak to the administrator but was told they were out. I have called and have not received a response. The nurse told me that there had been a lot of restructure going on at this place over the last few months, and if what they have now is suppose to be better than before, I feel really sorry for anyone who was there before and anyone who is still there now.
---
TwistedMama42
October 26, 2014
I am a friend or relative of resident
My father transferred from Health South. He was walking and talking. He was scheduled to be there a few weeks to work in life skills - showering, etc. The first night , the attendant shoved him so hard into bed, he requested pain killers for his stomach. It continued to hurt until he left - to the point he wouldn't eat for several weeks. He had never used pills in his life. They missed his CT and MRI appts, which I had to get rescheduled. I brought a blood clot to their attention and the nurse said it was nothing. Also mentioned another patient mentioned blood on his shorts, which I relayed to the nurses. I also questioned his oxygen levels. After I steady decline (quit walking the first week) we moved him out on a Friday afternoon. By Saturday morning, he was taken to the hospital by ambulance. He died five days later. Upon admission, his Oxy level was 72. He was 2 units low on blood. Had a blood clot. Looked like his privates hadn't been cleaned in a long while. And finally, he had a UTI with numbers off of the chart. That maybe the reason of his confusion? How can a man pass that much blood and whomever changed his diapers hadn't noticed? My friend's dad also died immediately after being pulled from their location. Looks nice, but STAY AWAY . One star, just because it wouldn't accept zero.
---
joshuam.young
August 11, 2014
I am a friend or relative of resident
My father was transferred here from a Health South in Arlington Texas just a few days ago. the nurses seem unconcerned I'm interested in patient care and the administration has limited my service animal from staying by my side (which is illegal by the way) which shouldn't be an issue in a healthcare facility one would think...but apparently not here at Matlock place! but let's not harp on things and on my father hasn't had a shower or brush his teeth since Wednesday and today is Monday pretty big issue to me, nobody has shown my father the layout of his room or explain how the call Lite worth in which he is blind and can not see for himself( another big issue) the food is absolutely horrible!!!!!! I would not want my worst enemy to stay here let alone my one and only father. DO NOT SEND YOUR LOVED ONES HERE!!!!!!!!!!!!!!!!!!!!!!!!!!!!!!!!!!!!!
---
Kevin123
July 14, 2014
I am a friend or relative of resident
We moved our father from this facility. The family's impression was that this place is all about the money and not about the care. We have horror stories of what happened to our dad. Don't be deceived about the appearance of the facility. It is very nice, but the care and the financial accounting are a rip.
---
Flabbergasted
April 20, 2014
I am a friend or relative of resident
My mother in law waited for hours to get her pain medication. One nurse barked at her that rehab is supposed to hurt! She was made to wait to get help to go to the bathroom. I do not recommend this place for your loved one! They will be neglected!
---
CNAV
April 13, 2013
I am a friend or relative of resident
If I could give this place negative stars I would. I recommend to steer clear of this place. My grandfather stayed here and they neglected him. He became extremely dehydrated and was in renal failure. He was taken to the ER because he physically wasn't able to eat or drink, which meant he hadn't had his meds in days. We had to have a feeding tube placed into his stomach so he could get his meds. He was in the hospital for well over a week. The whole thing is very upsetting. Don't waste your time.
---
James23
March 29, 2013
I am a friend or relative of a resident
My dad was in Matlock Place for about a month before he passed. They did a really great job taking care of him. They gave him exercises and physical therapy everyday because they were trying to help him walk again. The place was pretty clean. I can think of nothing that they need to improve on.
---
arman00
May 30, 2012
I visited this facility
My experience was somewhat mixed. On one hand it was great to listen to the senior citizens who had endless stories to talk about. Playing bingo with them was also fun and they were really good at it. They didn't seem to be very competitive and just enjoyed the company they had. However, one could see that they did not really want to be there, since almost all they talked about was how much they missed their sons, daughters, grandchildren, etc. The staff, I believed was very attentive to their needs and were really welcoming to us. They were giving the elderly their medications and asking them whether they needed assistance with anything. Overall, I really enjoyed the experience and hope that I could serve my community by going there in the future and trying to prevent them from feeling lonely. I could understand how being away from your family can be difficult.
---
texasgirl922
March 21, 2012
Other
Do not put your loved one in this facility, it is a NIGHTMARE. They do not care for their patients at all, and the staff is so incompetent. Anytime my family member asked for help or used the call lights no one came to help him. I had to track down the nurses to get them to do their jobs. Once I found my family member sitting in his own filth, and although he had been calling for help, no one came. He sat in his dirty diaper for over 4 hours. For a while they weren't even give him the right medicine! This left him lethargic, confused and unable to participate in the rehabilitation therapy that he desperately needed. When we confronted them they just blamed it on his blood pressure. We told them that they were wrong, but they refused to listen to us or to check with his doctor. We begged for them to listen, but it wasn't until after a visit from his physician did they admit the mistake. Anytime I would complain or ask for help the staff would give me an attitude and treat my whole family very rudely. There was another (much worse) incident that occurred, and although we live 5 minutes away they refused to call and inform us that our family member was in trouble. One of the social workers I talked to was the worst! She was rude and didn't even treat my family member with the dignity or respect that he deserved. When we asked why she didn't notify us, she rudely explained that because of his dementia he wouldn't have even noticed us there, and that he wasn't competent enough to ask for us. After I explained that I would have liked to at least been there for support (even just to hold his hand) she explained that she was there and that was good enough. I don't want "good enough" for my family member! It seemed like it was a problem that I was asking them to do their job and take care of my family member. All I wanted was for my loved one to be taken care of. To think that we trust them with our family, pay their fees, and in return they shove them into the next empty room and forget about them. I understand that this line of work can be difficult, but this is my family member's life we are talking about. Someone that you care about greatly and love with all your heart deserves better treatment than this. Their reckless behavior could have potentially harmed him. If you want your family member to be taken care of, and treated with respect"¦. TAKE THEM ANYWHERE BUT MATLOCK PLACE!!!!
---
MRooks
December 02, 2011
I am a friend or relative of resident
Please beware of sending any of your family members or loved ones here. It is a beautiful place on the outside, but the people in there treat their patients inhumane! Every time I went there the nursing board was lit up with patients needing help and the head nurse just sitting there. Numerous times I would go in there and there were people asking for help, with no help in site. My Dad was in there for a couple of months until he was transferred to the Dallas, VA, thank God for that move. He fell out of his wheelchair at Matlock Place and they did not even bother to call an ambulance until I walked through the door! His face was bruised literally all over and by the time my Mother and I got there. When we met him in the emergency room he had a concussion! There was numerous times he sat in his feces and urine for hours on end, rang his bell and still no care, even with a nurse sitting at the desk. This place is truly a nightmare and I would not put my worst enemy in this place. The only reason I am putting this on here is because my Dad was fortunate to get out of here, but there are a lot left behind that cannot get out of there, or could be put here. He asked me numerous times not to make trouble for him by making a stink about how they treated him, because he was afraid of how he would be treated when we left. To think my Dad did not want me to help him out for fear of what would happen to him. When my Dad was transferred to the Dallas VA he was never treated like this, he was very much loved and taken care of. I want people to know not all places are like this, but unless there are some drastic changes in staff at Matlock Place I would not put my loved one here. His approximate dates of care are late June thru mid August 2011.
---
About Matlock Place Health and Rehabilitation Center
---
Matlock Place Health and Rehabilitation Center is a nursing home in Arlington, TX that provides patients with skilled nursing care as well as private or shared accommodations. Contact Matlock Place Health and Rehabilitation Center for more details on housing, services, and rates.
Features of Matlock Place Health and Rehabilitation Center
---
Medicare (ratings last updated: 06/16/17)
Health:
Overall:
Quality:
Staff:
Medicare Provider Number: 676141
Ownership Type:

For Profit Partnership

Date Certified:

05/01/2017
Location of Matlock Place Health and Rehabilitation Center
---
Request Info
Get full access to reviews, cost information, and amenities