7701 E. Kellogg, Suite 490, Wichita, KS, 67207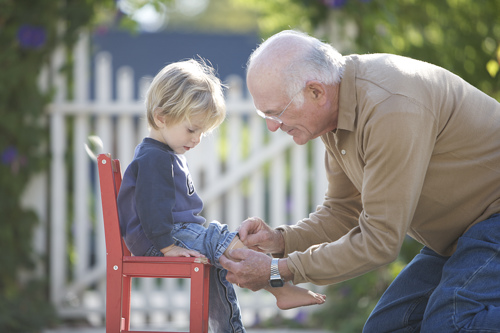 Top Nearby Memory Care Facilities
---
Reviews
of ComfortCare Homes, Inc.
---
---
December 16, 2015
I visited this facility
Comfort Care Homes was fine ... but my mom needed more care than what they could give her.
January 09, 2015
I am a friend or relative of a resident
The staff of Comfort Care Homes was tremendous. I would not say anything against this outfit. It is just a really nice corporation. Their rooms were just like a master suite -- they were super. Best place in Wichita that my wife could have been. Their food was really good. They had activities, and I even played with the residents as well as the staff, so it was pretty nice. I would say that I was impressed the most with the way that it fits in the neighborhood, the way that people had a nearly normal life with the conditions that they have, and the fact that the staff was constantly there to help with everything.
February 02, 2012
Other
Comfort Care Homes, established in the Northeastern Wichita area,have been around the longest of all the Home Plus organizations in Wichita. These Alzheimer's Care Homes truly evolved from the personal experiences of owner/administrator with his own aging parents. The homes are in quiet, safe residential neighborhoods and generally care for up to 8 residents. All care delivery is provided right in the homes. If you think about it, someone who is already confused and anxious would have great difficulty being moved to an institutional care setting. How great is it to live in a home, in a small family-like environment and still get the needed attention with day to day care and activities. This is a sound organization. The homes are spacious and secure. Food is prepared right on the premises and meals are served family style. Staff is trained specifically fo meet the needs of persons with Dementia. There are lovely and secure yards and activities are offered daily. Friends and families are welcome. Medical care available if needed. The only down-side is if resident declines enough that two-persons are needed to assist for mobility, a move will become necessary.
About ComfortCare Homes, Inc.
---
Personalized Alzheimer's Care in the Comfort of Home. If you have a loved one with Alzheimer's, you already know the options for care are limited. Perhaps your first impulse is to care for them yourself. What to them could be more comforting than home? While the idea is commendable, you soon recognize how impractical "" even detrimental "" that can be for all concerned. Yet you could never consider confining them to an "institution." Fortunately, there is another option "" another home where specialized, individually-focused care is provided in a familiar, comfortable, residential environment.
Map
of ComfortCare Homes, Inc.
---
Request Info