Brookdale Torbett
221 Torbett St., Richland, WA, 99354
Talk to a Family Advisor: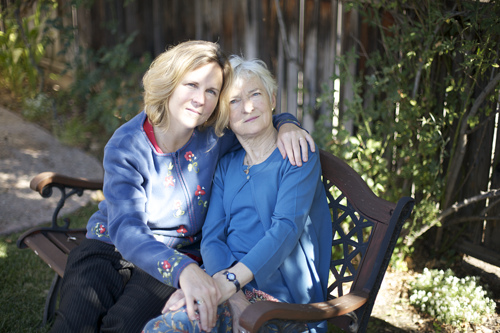 Reviews of Brookdale Torbett
---
tamara8564
February 05, 2017
I am a friend or relative of a current/past resident
My Mother N Law was at Brookdale Torbett for a period of 2 months. I would not recommend this facility to my worst enemy. When we first arrived there., state was there. Everything looked good and was clean with lots of staff. After state left it began to smell more and more and looking more dirty. There were a couple staff members that were really helpful. Quite a few times we came in and pulled back the covers of her bed only to find urine stained sheets and or bedding and other times no sheets underneath and smelly stained comforter. The floor would have urine and stool stains with wipes on her night stand and dirty wipes and dirty toilet in the bathroom or dirty wipes in buckets in the shower. The dining room in the evening would have urines puddles and food on the floor that didn't get cleaned till who knows when. My husband and I took her for walks and every time it came time to come back in she would cry and scream. If it wasn't for 2 staff members that were good about calming her down and putting her to bed I don't know what we would have done. She was scared of some of the residents. One resident was particularly aggressive and threatening with the other residents. The staff tried to calm her down at night but we were often worried about what was happening at night when we weren't there. Our mom fell out of bed or her chair 5 times in the 2 months she was there. The bed was not lowered when it should have been at night resulting in her hurting herself more from the fall. Here medications were a problem for awhile as well but we seemed to get that one taken care of. 2 days before our mom came to the facility we walked her to the end of the block at her home. By the end of the 2 months she was at Brookdale she wasn't able to walk anymore. feet swelled up and the staff would never have her feet raised up in the wheelchair even though she had a special wheelchair for just that reason. She stayed in the chair all day long in front of the TV. The only activities that we saw was her sitting and watching old movies on tv or some sing along that was a cd program on the tv. We only knew of one time of the residents going for a van ride and she was not taken for some reason. There was also a monthly birthday party that we saw one time. That was the extent of the activities that we saw and our family members were there every day and a most evenings. It was so sad a depressing to see her there because she just never liked it and the staff had a large turnover with some of the staff at the end of her stay there being downright scary. They were lazy and on their phones a lot and were not seeming to be interested in getting to know the residents that much. She was always wearing someone else's clothes and always losing clothes. We would buy her socks and clothes and they would disappear. It was very frustrating. We brought our concerns to the staff. One of the directors told us that if we ever needed her just give her a call and she was only minutes away. She never answered her phone when we called. After 2 months of this, we moved Mom to an adult family home and she loved it so much there and felt so much at home and the staff were so loving and kind. She has since passed away and we so much wish that she could have been there the whole time but at least she did get to spend her last months in such a wonderful environment. Brookdale has a long way to go if they want their residents to feel at home and in a loving environment because it was nothing of the sort the time that our mom was there.
Provider Response
We appreciate you taking the time to share your concerns. We are committed to providing the highest-quality service and care for each resident and hope you will call our Resident and Family Connection Team at 877-400-5296 to discuss your concerns.
---
tamarita8564
February 03, 2017
I am a friend or relative of a current/past resident
Our Mother was in Brookdale Torbett for 2 months. When she arrived State was there so everything was nice and clean and there was even some activities with real people instead of just a cd in the computer. Our Mom liked it for a few days then after state left everything seemed like it just fell apart. It was so filthy and smelly and basically our mom went from walking with her walker to the end of the block at home to just sitting in a wheelchair all day in front of a TV. There was at least one of us there every day during meal times and in the evenings we were there quite often. We came each time to take our mom for a walk and when it came time to go back in the facility she would scream and cry every time. There were two staff members that were great and would help calm her down and help her into bed. The others were down right scary or they would leave here sitting in her chair for even longer. We would go to take her to the bathroom and the bathroom would be filthy with dirty used wipes in a bucket on the floor and the toilet would be messy with feces. We would pull back the covers to her bed and there would be no sheet or anything and the comforter would smell like urine and have urine stains a lot of times. The sheets would have urine stains. There would be wet urine in the carpet a lot of times making the room smell. She had other peoples clothes on all the time and every time we brought in new stuff it would disappear. There were no snacks or anything to drink available after the kitchen closed. Just an empty fridge in the dining room with not even juice available She had a special wheel chair and the bed would lower close the floor but her feet were never raised up to prevent swelling and her bed was not lowered at bed time the majority of the time. In the 2 months she was there she fell out of bed 5 times. When we would come visit in the evening there would be food and sometimes feces and urine on the floor in the dining room that still was there when we left. There were no quality activities of any sort that we saw other than sitting in front of the tv watching old movies or siting in front of the tv watching someone do a sing a long . One time there was a birthday party and one time the van actually took some people somewhere. That is all we saw in the 2 long and sorrowful months our mom was there. There were also other residents that were angry and threatening to other patients as well as visitors and it was scary and we wouldn't leave until we felt our mom was safe but those same residents would be very aggressive and threatening at other times and we often worried about our mom when one of us wasn't there. After 2 months our mom couldn't even walk any more from just always sitting in a wheelchair all day in the same position unless we were there. Her behavior became worse and her medication was changed around but she never ever was happy there . After 2 long months we took her out of there and place her in an adult family home where she loved every minute of it and it was such a relief for us to see her so happy and well taken care of. Our mom has since passed away and we feel so good knowing that she had such a caring and loving environment. Unlike the awful place at Brookdale.
---
Lynn813148
July 21, 2016
I am a friend or relative of a resident
We have my mother-in-law at Brookdale. We have some issues with the nurses, like them getting her medicine right and stuff like that. We have issues but they are working on fixing them. They have a salon, but that's about it. My mother-in-law is getting the same food every morning for breakfast, and some of the food is very bland. She doesn't like it, but she doesn't really eat a whole lot. I think the best thing that they have there is the dessert and the bread. Brookdale is mismanaged. All they do is play music. The computer broke, so there aren't any activities, so they sit there and want them to color in the coloring book. Nobody knows what they're doing. The carestaff don't really bathe the people that well. They had earwax coming out of their ears. It is just disgusting. The only reason my mother-in-law is still there is because I take care of her every day there.
---
Anonymous121608150
March 08, 2016
I visited this facility
I liked the staff and facility at Brookdale Torbett. It was well taken care of, very nice, in a nice neighborhood. They offered activities, like cooking and exercises.
---
Mike115586850
November 30, 2015
I visited this facility
Brookdale was set up for dementia and wasn't a good fit for my mother-in-law. The rooms were small and had a smell like walking into a nursing home. The food and dining area were OK. There weren't enough windows. The staff was OK but weren't as welcoming and seemed overwhelmed with everything. They had somebody come in and play music.
---
Dennis25
May 12, 2015
I visited this facility
During our visit at Emeritus at Quail Hollow, the staff did answer our questions. Their rooms were small, but they are adequate. The place is very clean, and I like the overall ambiance as well.
---
Exhume
December 30, 2013
I visited this facility
My Father was put in this facility by my brother. There were people going through his stuff. Someone crawled into his bed. One old man fell down and for 5 mintues he just layed there...there were no aides...nobody was around. We had to go find someone to pick him up.
---
caring010705
July 12, 2013
I am a friend or relative of a resident
My mother-in-law stayed in Quail Hollow for two weeks because we had to go out of town and we needed someone to look after her. They were great and they took wonderful care of her. They helped us on the time that we needed it. We really appreciate their services.
---
Lawrence5
April 18, 2013
I am a friend or relative of a resident
Quail Hollow was an excellent facility. It was conveniently located to where I lived. My father stayed there before he passed away. The service was great. The staff was very caring and professional. The food was also good for him. They did a really good job, I had no complaints.
---
---
We offer a home like setting and cheerful smiles from our professional staff who greet you every day. Our caring staff offers the assistance you need while respecting your independence.
Our peaceful setting, restaurant style dining experience, activities and beautiful setting combine to create a wonderful living environment everyday. Our genuine caring staff, home style meals, daily activities add to our residents' experience.
Through special events, activities, clubs and ongoing cultural enrichment programs, we offer unlimited opportunities for you to get to know other residents and us. Call to set up an appointment for a tour because we delight in showing you our home.
Amenities and Services
Daily assistance with bathing and dressing
Medication management
Dining assistance and special diets
Assistance with reminders and redirection
Escorts and assistance with walking
Emergency response call system
Housekeeping
Laundry and linen service
*Rates subject to change at any time. Level of care not included.
Features of Brookdale Torbett
---
Location of Brookdale Torbett
---
Get Cost Information
Get full access to reviews, cost information, and amenities