Hearthstone at New Horizons Alzheimer Care
402 Hemenway Street, Marlborough, MA, 01752
Talk to a Family Advisor: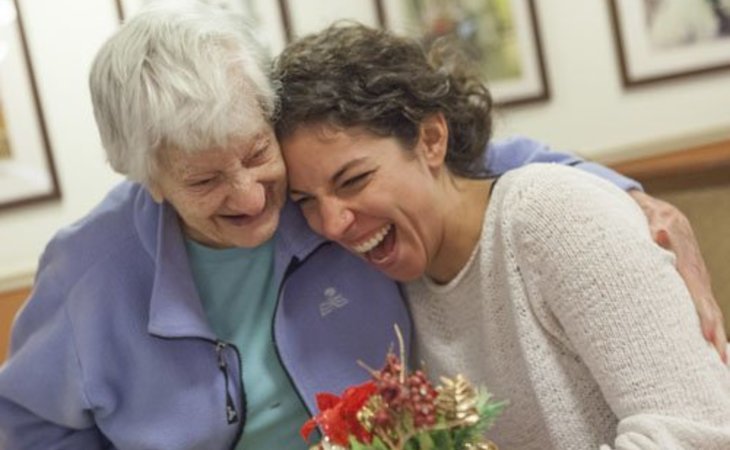 Reviews of Hearthstone at New Horizons Alzheimer Care
---
Ellen88
March 08, 2017
I am a friend or relative of a current/past resident
My mother lived at Hearthstone for six months. Each and every staff member was wonderful. I am absolutely sure that Mom received excellent care. Hearthstone provides a wonderful environment for enjoying the current moment .
---
Caring Partner
December 14, 2016
I am a friend or relative of a current/past resident
I cannot imagine a world without the staff of Hearthstone: (1) Caring professionals - not only do they make every day a special one for those residing at Hearthstone, they also work with the family members to provided much needed support, (2) Research staff - cutting-edge research in Alzheimer care which is constantly evolving and changing to meet the needs of those in need, (3) a place to call "home" - each Hearthstone residence that I have visited is a home-away-from-home in which the residents thrive. Each day is filled with activities that are resident-driven supported by warm and loving staff. Hearthstone continues to be a lifeline for our family and the community -- a paradigm that I believe all memory care centers need to emulate.
---
Mary348086
November 14, 2016
I am a friend or relative of a current/past resident
The staff at Hearthstone Alzheimer Care is very good in taking care of people with Alzheimer's and dementia. They're very caring and professional. In that sense, it's very good. I think it could be cleaner, and I think the food could be better. The level of care is very good.
---
A Fellow Reviewer650036
November 13, 2016
I am a friend or relative of a current/past resident
Hearthstone is one that is in the town where my mother is located, and it isn't too far from me, so that was the prime reason -- the location. The service is excellent so far, but my mother doesn't like it given it's a confined community. She doesn't like being confined basically. However, they keep the residents engaged throughout the day mostly. They take them as well outside the facility on trips. The staff is very good. I have to say, the staff is excellent.
---
Live with purpose
August 05, 2016
I am a friend or relative of a resident
Let's start by admitting I'm a nurse, and well versed in facility care. Recently, I had the privilege of helping a client move into this facility due to progression of dementia and requiring 24 supervision. I was pleasantly surprised by the level of care, enrichment of programming and all around abilities of the staff. My client, literally, was received with open arms, dignity and just short of a red carpet. From arrival on the property, I never worried or questioned their ability to care for him or for his happiness. From executive director to the cleaning staff and receptionist, they all were honestly and genuinely invested in my client as a person and recognizing importance in maintaining routines and the strengths over deficits. My only regret is that there aren't more facilities providing this level of care as I truly believe this should be the norm. Well done!
---
songh
December 29, 2015
I am a friend or relative of resident
My mother has been at Hearthstone for 20 months and I have nothing but positive remarks to share about the facility, the food and, most importantly, the staff and the program. The facility is always neat, clean and well kept. It has a home-like atmosphere that is not at all institutional. The furnishings are comfortable and the interior décor contribute to the warmth of the facility. The individual rooms are large with nice bathrooms. Families are encouraged to individualize the residents' rooms with furnishings and pictures. The enclosed garden is beautiful and residents are encouraged to sit, walk, garden, and play lawn games when the weather permits. The food is always outstanding. The menu varies day to day and always includes meat and fish products. At various times of the year, the staff encourages families to join their loved ones for special meals. The staff is what really makes Hearthstone special. Caring and competent in handling residents with Alzheimer's and dementia, they treat each person with respect and dignity. While extremely well trained in treating patients with dementia issues, it is the patience and love for those they care for that truly separate the staff at Hearthstone from other facilities I have visited. I would strongly recommend Hearthstone to anyone who is looking for a world-class facility to care for their family member.
---
MomandDad
May 27, 2015
I am a friend or relative of resident
After caring for my mother in my home for 7 years, I finally needed to find care for her. I knew just where to look because my father was a resident at Hearthstone from 2004 - 2006. My father had severe Alzheimer's Disease. My mother, who is 99, has mild to moderate dementia. So I have a good perspective on how dedicated the staff at Hearthstone is to providing the appropriate care for each resident's needs. It was very hard for me to make the decision to put my mother in care since her dementia is not severe. But the health of my husband and the need for me to return to work made it the right choice, Nevertheless, I could hardly walk through the door when I went to see if they had a room for my mom. I had been completely pleased with my father's care, so my hesitancy was not about Hearthstone, it was about feeling guilty for not continuing to care for her. As soon as I began talk to the intake team, I began to feel better. They listened to my concerns and were very kind when I broke down in tears. They also listened patiently to every story I told them about my mother and what her particular likes and dislikes are. I left that meeting feeling like a burden had been lifted. They worked with me to help me choose the room that I thought would be best for her. I was worried that she was used to having a only a few steps directly from her bed to the bathroom. They showed me about five rooms. When we brought her furniture in, they allowed me to arrange it the way I wanted to even though it is not the standard way to set up a room. Mom has been there for 6 months now and I have had only one issue. I addressed it with the Executive Director by email. She responded within a few hours and the issue was rectified. One of the things that has really impressed me, both when my dad was there, and now with my mom, is how caring everyone on the staff is. They seem to feel genuine affection for the residents. I pop in at various times throughout the week - different days, different time of day, evenings - and always I see the same level of respect, patience and compassion. I noticed this when my father was there too. Even when he did not know who he was, who we were, or who the people caring for him were, they were always kind and patient. When he went into a hospice situation for the last week of his life, they made sure I had a bed in his room. I was allowed to stay overnight and they provided me with meals in his room. Throughout the day, someone would drop by the room asking if I needed anything, or wanted to take a shower, etc. The other reviews have talked in more details about the activities, the cleanliness and appearance of the grounds and the building, the access to the courtyard, etc. I agree with everything they wrote. I had looked at lots of places in both Maryland and Massachusetts when looking for a place for my father and Hearthstone was superior to all of them. I think part of the reason is that they really do try to make it like a community of friends - not an institutional nursing home. As an example of this, they allow my mom to sleep as late as she chooses and then someone fixes a breakfast for her. There is not a rigid schedule that everyone must adhere to. When she wants to participate in activities she is welcomed and encouraged and appreciated. When she would rather sit alone in her room and doze off, they respect that too. I know this a rambling review, but I guess I can sum it up by saying Heartstone is the closest thing I could find to taking care of my parents myself. I have great respect for their philosophy and the way they live it with their residents. It's not just words. It's reality.
---
My mother is a patient at Hearthstone Alzheimer Care
May 10, 2015
I am a friend or relative of resident
I am very happy to be reviewing Hearthstone Alzheimer Care in Marlboro, Massachusetts. My brother and I researched and toured multiple facilities in the area for my mother and when we decided on Hearthstone, we were confident, but one ever knows for sure until the patient gets situated and their care can really be evaluated. In addition, when we asked others about their experiences at a variety of facilities, no one ever raved about their experiences; there were always qualifiers about 'how good a place was, but...' On the other hand, my mother has been at Hearthstone for almost a month now and I can honestly GUSH about our experience! The days leading up to my mother's move-in were when my first impressions of Hearthstone began. Every interaction, every conversation from the staff workers to the directors of the facility were all positive. I pulled up to the facility with many of my mother's things and I was embarrassed about the terrible packing job I had done, and, so, I wouldn't have asked for help unpacking. But the director of the program helped me unload my car and brought up dolly after dolly of my mother's pictures, clothing, and books. He didn't just send someone else out to do it. I very much admire management who roll up their own sleeves and help; this experience of having directors and management help has been repeated over and over and has left a lasting, positive impression with me. No question has ever been too small and each concern has been given thoughtful assurance and reflection on the part of the staff. This initial period (one month) is the opposite of the so-called 'honeymoon' period. In fact, I'd say these the first few weeks are by far the most difficult, because everything is new both to the patient and the staff. After dropping my mother off, even with all the assurances we had, I still didn't know, and I'll admit, it was an awful feeling pulling away that first day. However, almost within the hour (!), I received an email along with a photo of my mother who was happily helping out with a culinary project. Each day for the first week we received 3 emails a day along with photos of my mother. I can't tell you how much that level of communication meant to us. We still receive several emails/week and we have been encouraged to call/visit/email anytime. My mother is clean, happy, well dressed; her hair is styled and her outfits are coordinated and thoughtful. Last week I attended the Mother's Day Tea and it was lovely. There is no way that a staff could fake the care and concern I witnessed. The staff doesn't wear uniforms; they eat with the patients. The staff knows and genuinely loves each of the patients. I saw everyone from the directors to the day-staff to the nurse help patients with food and even though, some of these patients could easily slip away and not make a fuss, the staff, without exception, saw to their needs instinctively and lovingingly. Many of the baked good were even homemade by staff members. I had lunch there yesterday: onion soup with lots of fresh onions, grilled cheese and tomato sandwiches, and a fresh fruit salad (raspberries, blueberries, cantaloupe—no canned peaches here!) The tables are clean and the lighting is excellent. I wasn't sure I could stay for lunch but there was no question that I could stay and eat with my mother. In fact, I was invited several times to please stay for lunch. I felt welcomed. As the weeks continue, I feel wonderful about Hearthstone. I can honestly report I have not had one negative or mediocre experience. I know my brother and I made the correct decision about my mother. 5 stars!!!!
---
4daughter
May 08, 2015
I am a friend or relative of resident
My parent lives at this facility and we are very satisfied with the level of care. We conducted extensive research into facilities in the Metro-West area of MA and visited many "Dementia Care" facilities. Nothing is perfect but Hearthstone comes very close! 4.5 stars. POSITIVES: - Hearthstone is a beautiful facility – lots of natural light, clean and always smells good. Very nice to visit - you can always find a private spot. - The grounds at New Horizons is beautiful and it is lovely to take a walk around outside. Always well maintained. - Caring and compassionate staff that take great care of all of the residents. Residents are well groomed, clean and all needs are attended to quickly. - Real sense of community - Set up of facility encourages independence with an outside courtyard that can be accessed at any time by the residents. Does not have the "locked in" feeling of other places we visited. - We did have concerns about the size and set up of the facility before moving in (mostly due to elevator). It has not been a problem since most activities are on the ground floor during the day and residents are given assistance to go between floors. - The size of the bedroom and common areas is manageable and comforting to the residents as the disease progresses. It is much easier to navigate than the first facility my parent lived in. Always clean and tidy. - Catholic mass on site - Programming is engaging, appropriate - not forced. - Family events - Staff members know the life story, interests, likes / dislikes of the residents and model activities on those things. There is something for everyone - cooking, art, music, exercise... - Field trips to restaurants and museums. - Convenient for medical issues - Nurses at Hearthstone are competent and responsive - help coordinate care by contacting MD on medical issues, facilitate Visiting Nurses, and assist with other requests. Previous facility left a lot of this work to me. - MD, Psychiatrist and Podiatrist all come to the facility on a frequent basis. Medications and other supplies delivered by local pharmacy. - My parent has improved since coming to this facility. - This is a very difficult disease and each case is different. My parent has always felt very comfortable here and we are very satisfied with the care and comfort this setting provides for the resident and family members alike. - Support for Caregiver / Family offered Negative: Only negative is the food. It can be a little salty and rich. Staff was very accommodating and has made adjustments for my parent on portion size etc. This was not a deciding factor for us - since Hearthstone fulfilled all of our other requirements.
---
From Hearthstone at New Horizons Alzheimer Care
---
Supported by over 20 years of research, taught and utilized throughout the US and internationally, Hearthstone's innovative I'm Still Here approach offers people living with memory challenges an opportunity to truly thrive in a best-practices environment that is designed to adapt to the challenges associated with memory decline.

At Hearthstone we understand that people living with dementia are individuals – there is no "one size fits all" approach that works for everyone. Therefore activities are offered in small groups throughout the day as clubs and classes, based on residents' interests and skills. In addition Hearthstone's unique Learning Stations encourage independent study on topics of interest.

Dr. Zeisel's international best selling book, I'm Still Here, provides an excellent overview of the philosophy behind our approach. Please contact us for a free copy, or come by for a tour to experience the I'm Still Here approach in action.
What Makes Us Special
---
Since 1992, Hearthstone has been setting the standard for providing engaging experiences for people living with memory challenges including Alzheimer's disease – in fact, it's all we do.
Features of Hearthstone at New Horizons Alzheimer Care
---
Costs
Minimum Rate:

$6499/month

All Inclusive Rent
Entry Fee
Fee Structure Extra:

Move In Fee: $3,500
Room and housing options
Studio Apartments
Housing Extra:

Shared Living
Cleaning services
Laundry For Linens
Housekeeping
Laundry For Clothing
Technology and entertainment
Cable In Rooms
Internet Enabled Rooms
Wifi
Health services
Hospice Care
Medication Management
Physical Therapy
Psychiatric Care
Activities
Offsite Activities
Music
Games
Stories
Religious Services
Lectures Discussions
Book Clubs
Fitness Room
Gardening
Cooking
Arts And Crafts
Activities Extra:

We Offer A Wide Variety Of Clubs And Classes Daily
Guest services
Guest Parking
Guests At Mealtime
Overnight Guests
General
Respite Care
Pets:

No Pets Allowed
Location of Hearthstone at New Horizons Alzheimer Care
---
Get Cost Information
Get full access to reviews, cost information, and amenities