Brandywine Living Reflections at Colts Neck
Claim 3 Meridian Circle, Colts Neck, NJ, 07722
Caring.com Listing
Talk to a Family Advisor: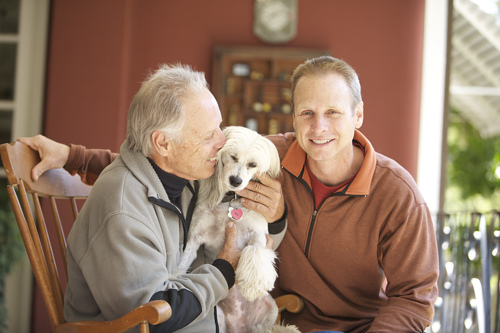 Top nearby Memory Care Facilities
Reviews of Brandywine Living Reflections at Colts Neck
---
Kathleen N
July 11, 2017
I am a friend or relative of a current/past resident
After hospitalization, our friend was placed in an assisted living facility which we felt did not meet her needs. We visited almost every other community in Monmouth County (New Jersey), and were very pleased when a social worker suggested that we visit Brandywine in Colts Neck. From the first interview, we were delighted with the beautiful surroundings, the exceptionally pleasant and helpful staff, and most especially the marvelously positive philosophy of the Director. Our friend was moved almost immediately, and was always treated with the dignity and respect she deserved. She participated in many activities, and seemed to enjoy them all. After several months, she was placed in the memory care unit where the care and concern for her well-being continued to be outstanding. All changes were made for her at exactly the right stage of her transition, and we will always be most grateful to all at Brandywine!
---
sroth513@gmail.com
January 30, 2017
I am a friend or relative of a current/past resident
Two and a half years ago I visited Brandywine as a potential home for my father who was in his mid 90's and had Alzheimer's. Dad just passed away in December, after living there for four years. I can't put into words how amazing the staff at Brandywine was during his stay. Everyone in every department helped to make my father's new home comfortable and loving. My father was loved and cared for at Brandywine, as much as he was loved and cared for in our own home. They could not do enough for him. Whenever I visited Dad they had him at some activity ,whether it be arts and craft projects, or sitting around and singing Frank Sinatra karaoke style. I love this place and the care they gave to my Dad in his final years . Amy and June could not have made my life easier through these difficult and overwhelming times . They were always available and called me frequently to let me know my Dad's status when I was away on business trips and unable to visit. The nursing staff including Cathy and Beth were outstanding and knowledgeable and dedicated to the care of their residents.. They, along with and many others ,pulled it all together on a daily basis ,and made Brandywine Living Reflections at Colts Neck the best place in the world. I cannot say enough good things. about Brandywine and I am forever grateful for the care my Dad continually received from everyone at Brandywine.
---
Janenan
January 30, 2017
I am a friend or relative of a current/past resident
My sister and I chose Reflections at Colts Neck based on the positive feedback we had received from medical professionals(both physicians and nurses from other facilities). We were very impressed by the facility itself andd the fact that it was so clean. Amy, the executive director is very attentive to the residents needs and the families needs. She works Sunday's so she can be there to speak to the families that come to the facility over the weekend. June the director of nursing is also very good with residents. The staff is very caring and professional as well and the turnover is very low. I would definitely recommend this facility if you are looking for a memory care facility for a loved one.
---
Anonymous114297150
February 10, 2016
I am a friend or relative of a resident
My mom was a resident at brandywine for over 2 years. The director, nurses and aides were excellent with her and also her family. She was always taken care of even on her bad days they made thing better for her. Brandywine is a place you can trust to take care of your family member without worrying if they would be ok. Brandywine became part of her family and also mine.
---
icemans son
June 23, 2015
I am a friend or relative of resident
My dad has passed, but I would like to tell you how good this place was to him and my family. Amy and June who are in charge are always looking to make ones stay as good as it can be. Their staff is terrific. In the time that my dad was there, the staff always went out of their way to please him. It took the activities lady Linda a while to get my dad to go to the activities. She is a wonderful person and got my dad involved in everything. He was not the easiest person to deal with. Once hooked, my dad was one happy person. He never wanted to go to an assisted living place, but once there he was very happy. He never wanted to leave. When he came back after his hospital stay, they all greeted him like a celebrity. Sadly he came back and a few weeks later he joined my mom in heaven (6/22). We never had to worry about his care. They were so compassionate to him and my family. I never had any doubt that he was in good hands. If there was any concern Amy or June would call me to discuss what was happening with my dad. It is a fantastic place for a loved one. I wish I could list the names of all the staff that went out of their way for my dad, but the list would be way too long. They know who they are and so do we. I want to thank them all. Thank you from my dad and his family.
---
Mike Taff
April 10, 2015
I am a friend or relative of resident
Like many families have had to deal with, my father was diagnosed with Alzheimer's when he was in his late 70s. Eventually I moved my parents to an independent living facility that had a memory care unit. As my fathers conditioned worsened, I had to have full time nurses help in his care as my mother was not able to. Finally, we realized my father needed to be moved to another area as he became a bit aggressive at times. The facility he was in said they did not feel comfortable with his care in the memory unit as they dealt with memory issues, not Alzheimer's. That's when we found Brandywine in Colts neck. The head of nursing came out and met my dad who was not very receptive to moving. She and Amy, the executive director, told me they can take care of my dad and were confident they can help him become a part of the community. They delivered beyond my wildest hopes. My father was happy and made friends. Instead of sitting in his old facility wasting away, Amy and staff kept him engaged and happy. I only wish I moved him sooner. Amy, June, and all of the aides are miracle workers who treat all with love and compassion. I can't say enough about them. They really made a huge difference in the final months of my fathers life and I will forever be grateful to them all.
---
E. Ganz
March 16, 2015
I am a friend or relative of resident
I always thought my mother would be in her home for the rest of her life. But after my father passed away I'd find my mother watching television most of the day. I felt she was wasting away. Because she had Alzheimer's she had a full time caregiver. Therefore, senior daycare was not an option. I discovered Reflections at Brandywine through a friend whose mother was a resident until her death. Amy, the director, made my husband and I feel comfortable and understood our apprehension regarding this major decision. I felt especially comfortable with the attractiveness and comfortable and warm atmosphere. My mother has thrived since moving in, I am much less stressed and feel I have a lot of support from the staff and, especially, Amy. It has changed our lives for the better, most of all, my mother's.
---
jsjaccan
February 23, 2015
I am a friend or relative of resident
I have never written a review about anything, but I am so grateful to the staff at Brandywine that I want to share my experience. My mom has always been a strong personality, and Alzheimer's intensified that part of her personality. We tried a live-in for 8 months and that didn't work very well, so we moved her out here to New Jersey and put her in an Assisted Living. Physically my mom was fine, but her mind needed to be occupied and have structure. Activities in Assisted Living are optional, and the lack of structure in this type of environment was not the place for a strong willed Alzheimer's patient. My mom never settled in, so after 7 months of constant phone calls and chaos, we started looking for another place for mom. I thank God every day that we heard about Brandywine Reflections at Colts Neck. The Director Amy went above and beyond to help us get her in ASAP. The staff not only gives my mom the care she needs, but she is always occupied and she actually seems happy for the first time in over a year. The patience and compassion shown by the staff to each and every resident is truly heartwarming. The residents are engaged in activities throughout the day. My mom hates to be alone, so there is always someone around to keep her company until she settles down. There are no words to describe the support and reassurance that they have given my family. We are finally at a place where we have peace of mind regarding my mom. Watching my mom live with Alzheimer's is heartbreaking, but Amy and the entire staff at Brandywine Reflections definitely make this situation the best it can be.
---
Joseph33
December 30, 2014
I am a friend or relative of a resident
My wife is in Brandywine (Reflection at Colts Neck). She has a room, food, and nursing care. The staff is very nice. Her room is about 600 square feet, and it's like a studio with a living room, dining room, and bedroom all in one room. They have activities.
---
WARREN ARNOLD
August 13, 2014
I am a friend or relative of resident
My wife has been a resident at Reflections at Colts Neck for about the last 4 years. We did not realize that she was in the early stages of Alzheimers when we moved to NJ from LI about 7 years ago. However this move caused a rapid advance in her dementia, to the point where it became impossible for her to be handled at home. We found Reflections at Colts Neck, which amongst other things was close to where I lived and also closer to where my son lived. As the past four years have proven, we really made an excellant choice since my wife seems to be very happy there, she gets along well with the staff, and the staff all know all about her whenever I or my son's family come to visit. You have to know my wife to understand that it is not easy to say that she is happy with the staff if that were not so. It is not easy to have to place someone to whom you have been married for over 50 years in an Assisted Living facility. However, considering the service and assistance she is getting from the entire staff, the Executive Director, the Wellness Director on down the line to all the aides and the chefs, etc. it does make the decision a bit easier. And they are also there for me when I have a question about my wife's condition. Its a hard combination to beat.
---
S. Ostrovsky
August 13, 2014
I am a friend or relative of resident
My mother was a resident of this facility for several years, up to her passing at 91 years of age. When she first began to experience memory problems I hired an aide to care for her at home. As her problem worsened I decided to move her into an Assisted Living that had a memory 'unit'. That particular facility turned out to be a mistake as it was physically small, poorly maintained and left me feeling she was merely being 'babysat'. I looked for something better, someplace where she could move about without the restriction of a locked unit and a place that actually had programs designed to keep her from deteriorating further. I found such a place in Reflections at Colts Neck. This facility was a godsend. My mother was cared for with respect and dignity. Her needs were attended professionally and her mental status remained stable during her stay. The staff was excellent and my mom was cared for as if she was 'one of the family'. I would be remiss if I did not specifically single out the facility's director for special praise. Ms. Amy Wilner was absolutely fantastic. If I didn't know better I'd think Amy was one of my siblings. Her input into my mom's care cannot be overstated. As far as I'm concerned, Amy is worth her weight in gold. The last years of my mothers life were happy ones. I am so glad that I found this facility when I did.
---
JoAnn Cartelli
August 12, 2014
I am a friend or relative of resident
Placing our mother in a facility was one of the hardest decisions my family has ever had to make (for her own safety, we didn't have a choice). The Executive Director, Amy Willner, and the whole staff at Reflections at Colts Neck greeted us with such warmth and compassion, it made the transition for us easier to deal with. Our mom has now been there for over four years and the care she receives is wonderful. She is happy and comfortable and we have peace of mind.
---
Catherine S
August 12, 2014
I am a friend or relative of resident
My mom is a resident of Brandy wine "Reflections: at Colts Neck for a few years now.. The staff are Kind, friendly, courteous and very caring. They take very good care of my mother.
---
GolferJohn
August 12, 2014
I am a friend or relative of resident
After 50 years of a great marriage, it was difficult to have your golf crazed wife develop Alzheimer's. Taking care of her at home was gratifying as "for better or for worse" became a reality. Things got worse and placing her into a local facility was a must for her safety. However, the promise of care and family comfort was not the case at this first facility and so we looked for a better answer. I visited seven facilities before i came upon Reflection at Colts Neck and EUREKA. The finding of care and comfort for her and the family became the reality we looked for The administration at Reflections and all the staff know and show care and concern for all the residents and their families. The love I have for my wife is just like the love Reflections at Colts Neck shows for her, but I won't be jealous. CARING AND COMFORT should be the sign over the entrance to Reflections at Colts Neck.
---
Rochelle Greenholtz
June 27, 2014
I am a friend or relative of resident
My dad was a resident at Brandywine [Reflections at Colts Neck] for 3 and 1/2 years! The staff was caring and respectful to my dad and mindful of mine and my family's heavy heart ! This was the best decision & best facility for his needs with Alzheimer's !
---
About Brandywine Living Reflections at Colts Neck
---
Brandywine Living Reflections at Colts Neck is a dementia and memory care facility in Colts Neck, NJ that specializes in the housing and care of patients with Alzheimer's disease and other forms of dementia. Contact Brandywine Living Reflections at Colts Neck for more details on memory care services and rates.
Location of Brandywine Living Reflections at Colts Neck
---
Request Info
Get full access to reviews, cost information, and amenities