Brookdale Redwood City
| Independent Living
485 Woodside Road, Redwood City, CA, 94061
Talk to a Family Advisor: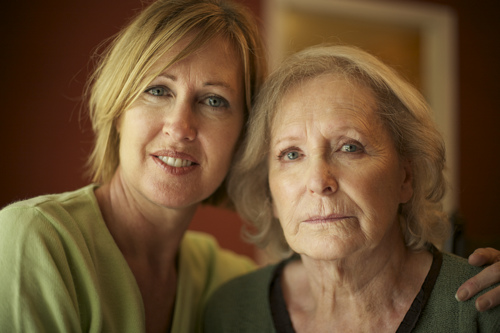 Reviews of Brookdale Redwood City | Independent Living
---
Oren K.
July 17, 2017
I visited this facility
Brookdale Redwood City was very good. We had a dinner of some dry fish, but other than that, they were more reasonable. The staff was very good. They had a library, shows, and games.
---
Rose W
December 29, 2015
I visited this facility
We visited Brookdale Redwood City (formerly Woodside Terrace). The grounds looked very nice. They had exercise rooms and pool. However, I found the rooms to be impossibly small. They had two closets in the whole place and neither one of them were deep enough to put a hanger in. They just had some knobs on the back of the wall where you would hang your clothes. I found it utterly not what I was looking for. The kitchen was a little old-fashioned. I was disappointed in it; it was much too small. It might be suitable for someone that needed assisted living rather than independent living. The staff was very nice and very kind.
Provider Response
Thank you for visiting and taking the time to share your thoughts about our community. We realize that our apartments are smaller than many expect. Most of our residents are downsizing, which can be a difficult transition. They do not need as many items in our setting, as we provide many items and activities!
---
Kay47
December 10, 2015
I visited this facility
Brookdale Redwood City was very nice. I had my own little apartment, and it had a huge indoor swimming pool. I stayed there because I had to leave another place while waiting for my dentures to be finished, and I couldn't go back to Calaveras County because I was not able to drive after my spine was fused. I needed to find a place, and they took me in on respite basis. They would transport me over to my dentist where I was getting my teeth made, and they were more than gracious. The staff was outstanding. I played bingo just to keep busy. I was a lot younger than anybody else, but I was just there to wait until my teeth were done. If I wanted my meal brought up to my little apartment, I could, but mostly I just went downstairs to eat with other people. The food was excellent, and there was a menu to choose from. The place was very nice. If I needed to go to my dentist, they were right there to take me. They'd put the wheelchair into the van and were very accommodating.
---
Caring96079850
November 24, 2014
I visited this facility
The amenities at Woodside Terrace were very nice; I give it 5 stars for the amenities. I didn't think the staff was that enthusiastic; I didn't get a feeling from them, so I only give them 3.5/5 stars. That's the number one thing to me. The residents seemed very unhappy; they just didn't seem like they were engaged as there were still tons of activities to do. They were just sitting around not doing anything at all. I saw people in the meeting, and I just did not get a good feeling; it could have been the day I went. It seemed very clean and instantly remodeled; it was dingy. It was clean and bright. The dining room was very nice, it looked like a fancy hotel like a nice hotel dining room. It's very nice, but it was just that vibe. I just felt like it's not a happy place. The rooms were bright, clean, updated, and spacious.
Provider Response
Thank you for taking the time to visit our community and to share your thoughts. Your feedback is always appreciated. Please be assured the happiness and well-being of our residents are top priorities, and we hope you will join us again to see even more that we have to offer!
---
Nancy76927550
November 11, 2014
I visited this facility
We visited Woodside Terrace about 2 years ago. Everything was wonderful. They did not have that many units that were available for us to try to decide whether or not this would work for us. The staff was excellent. There was nothing negative about them.
---
Caring90143050
July 31, 2014
I visited this facility
The staff was great at Woodside Terrace. I was very impressed with everybody that I met and talked to. The facility, for the most part, was great. It is clearly an old building, but the inside of the building was very clean. The people that were living there, I met some in the dining room and talked to them, they were very enthusiastic about the place. Clearly some upkeep needs to be done on things like the swimming pool. The physical therapy room was a little bit subpar as far as I was concerned, but for the most part, it was well taken care of. The people seemed to care and they were very friendly. I would give them high marks for that.
---
Caring90553550
July 31, 2014
I am a friend or relative of a resident
Mom is at Woodside Terrace. We chose this facility because it's close to us, to the doctor, it was centrally located in town so my mom could get around easily, and the price is right. The staff are very patient and caring. Her room is very clean and very spacious. They have a swimming pool and exercise room. They also have exercise and Tai-chi classes. They go out to excursions on a daily basis to shopping centers and so forth. It's a very active adult community and I am very happy that mom is in there.
---
Jim65373450
July 19, 2014
I visited this facility
We visited Woodside Terrace, and it was in a very busy area of Woodside Road. It was a big complex and the grounds were nice. The rooms were very nice. The place was well kept and well maintained. The common areas were very nice and well decorated. The dining area had a restaurant style setup, but there was an area with more room, conducive to people in wheelchairs, because they had a huge assisted living population. I haven't tasted the food but it was highly recommended. The staff was good. For people like me who are interested, they kept us on their mailing list and we were invited to things. I've gone there several times for events. I would like my mother to be there because there were World War II vets there, but it was $6,000 a month and we couldn't afford it. I would absolutely recommend them to others.
---
Caring83652850
April 30, 2014
I visited this facility
The grounds were beautiful at Woodside Terrace; however, one thing that I saw could be a problem is the walkways were not an even walking surface in the courtyard area. The people were nice and I like the setting. It was nice. There were trees, and it was in a neighborhood where you could walk to the dry cleaners or to the store. So it's nice.
---
Caring82831250
April 22, 2014
I visited this facility
We were very impressed with everything we saw in Woodside Terrace. The staff treated us very well. The rooms were very nice and spacious. It was great. They had a whole bunch of activities, like tours and religious services.
---
Martha15
September 11, 2013
I am a friend or relative of a resident
Woodside Terrace is very nice, but very expensive. The lady we spoke with was very, very gracious and showed us around and explained everything. She called our friends who had moved there and they came down. The room that she showed me was very, very small.
---
Caring7276
March 22, 2013
I am a friend or relative of a resident
My mother barely stayed 10 days at Woodside Terrace before she passed away. The facility was horrible. I thought it was a nice place for my mother to stay. They put my mother in a dining room, not a real room. I would never recommend this facility to others.
---
Trevor2
January 28, 2012
I am a friend or relative of a resident
After a difficult surgery to repair an aortic aneurism and several weeks recovery in a hospice we moved my grandfather to Woodside Terrace to help make his life a little easier. None of the family was in a position to take my grandfather in at the time, and to be honest I do not think he would have liked to be doted on by the family. I visited the home several times and found it to be very pleasant. They had several living spaces and floor plans available based on the occupant needs, and while he was there my grandfather was moved closer to care as he needed it. The floorplans are comfortable and very similar to apartment living with adequate space and many rooms have a balcony. There are the obvious necessities for the elderly such as modified bathrooms, large doorways and emergency buttons located around the rooms. I dined with him in the common area once or twice and always found the food to be quite good. The communal dinning option was nice for times when my grandfather was looking for social interaction, but there were other ways to eat in private should he desire. From what I could tell the staff were helpful and treated the occupants with respect, and my grandfather rarely complained about the service and certainly had no major complaints. The facility also had several organized events and outings however my grandfather was never one for these types of things and so I cannot comment on them. Overall I would say the family was very pleased with our experience and while placing a family member in an assisted living situation is never easy this facility made it easier.
---
anonymousinSF
June 22, 2011
Other
This facility definitely fills a need and has been a staple in a community that has fewer other options, but does it without much distinction. There are two towers: one for independent living and the other for assisted living, which can make it very awkward if a resident has to move. But at least in some cases, this may be more jarring to others to those other than the residents, who don't always want to live together when their needs and mental capacities are very different. The scheduled activities are those usually offered in assisted living facilities, but nothing that sets them apart. And residents may find they need to do some pushing to get the right level of care, sometimes with the added help of family members and friends. The caregiving and management staff deliver quality care. The cost at Woodside Terrace is moderate, which again, is part of the reason the facility serves a need in the community.
---
dbeck03
April 28, 2011
Visited this facility
Woodside Terrace was the last stop on a tour of communities we were considering for Mom and Mom-in-law, and my reaction was decidedly mixed. The grounds were in good shape and the facilities fine. The apartments are basic but quite livable, if a bit small. One odd thing we noticed -- there's no separation, like a countertop or bar, between the kitchen and the dining area. We liked that they do wellness checks every morning and are equipped to offer on-site physical therapy, including a year-round pool. Also nice that they have a number of transportation options, including a town car. I guess my biggest reservation would be regarding the location. The neighborhood felt kind of sketchy and run-down. Don't think I'd feel comfortable with Mom walking unsupervised much beyond the community grounds. The other factor is even a little harder to pin down, but this seemed the most corporate of the places we checked out, like the marketing staff could just as easily been selling cars or carpeting.
---
From Brookdale Redwood City
---
Brookdale Redwood City provides a full range of choices for today's seniors. Choosing a senior living community represents a lifestyle choice and we understand that our residents are choosing much more than a comfortable living environment to call home. Our Brookdale community delivers Inspired Independent Living, with the promise of Exceptional Experiences Everyday. In choosing this community, our residents have made a conscious lifestyle decision designed to deliver enhanced opportunities for pursuing health and life fulfillment through the exceptional services, amenities and opportunities we offer. And, our residents can rest assured that as their needs change we provide a variety of ancillary services and a Personalized Assisted Living environment that encourages our residents to continue to live as they please while respecting individual preferences.
Our Optimum Life&reg and Celebrations programs provide an all-encompassing way of life that touches the lives of our residents, their families and associates alike. Optimum Life&reg is a journey of self-discovery including services, features and benefits that allow each resident to pursue their peak level of health, wholeness and fulfillment while balancing six key dimensions of personal wellness: emotional, intellectual, physical, social, spiritual and purposeful. As part of Optimum Life&reg we encourage our residents to celebrate life each day. Inspired dining and vibrant lifestyle activities come together in our Celebrations program filling the monthly calendar with themed experiences, special events and group activities that highlight different cultures and cuisines in a common venue of camaraderie.
Features of Brookdale Redwood City
---
Features
Garden And Patio
Resident Parking
Technology and entertainment
Location of Brookdale Redwood City
---
Get Cost Information
Get full access to reviews, cost information, and amenities