The Village at Victory Lakes
| Independent Living
1075 Victory Drive, Lindenhurst, IL, 60046
Talk to a Family Advisor: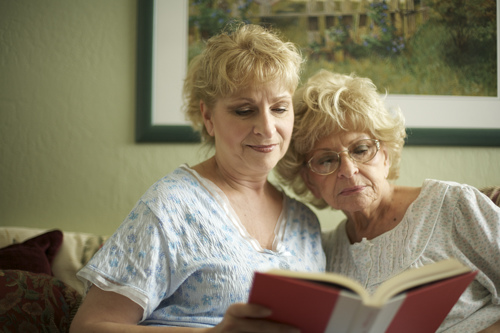 Top nearby Independent Living Communities
Reviews of The Village at Victory Lakes | Independent Living
---
alinaluka
August 04, 2017
I am a friend or relative of a current/past resident
After being at a substandard horrible facility for the past couple of years, I can not tell you HOW refreshing it has been to place both of my parents at Victory Lakes in the past week. It has been like going from a bad Stephen King house of horrors to the most divine and heavenly place on Earth for them. I am so pleased with the administration, the entire staff, the attention to detail and the responses to every concern that I had as I moved my parents there. I am so happy that I have cried several times tears of joy. What a wonderful place and May God bless everyone who works there. They truly care about the residents and their families andI'm so thrilled to know that there are still places like Victory Lakes where older folks and those who love them can feel safe and cared for well. Thank you so much for being the Christian community that you say you are. Please don't ever change. We need more places and people like you in the years to come.
---
wantonlythebest
May 22, 2017
I am a friend or relative of a current/past resident
When considering this place you must take into consideration that you can not regulate the heat very well. You turn it on and off manually. If you loose hot water or water in general they do not notify you. So you go to take a shower just to be greeted by cold water or none at all. The dinning room accomidations are extremely bad. Staff is great but the services provided are less than desireable. No salad bar. If you need carryout you must call between certain half hour slots. It is not flexible at all! Plus they serve fettuccine with marinara sause. What place does that? The food is just plain aweful too. Apartments are nice and cleaning staff and maintence are their only plus. For what you have to pay, I'd pass.
---
gratefulfamilymember
March 24, 2017
I am a friend or relative of a current/past resident
My mother was at Victory Lakes recently for 19 months. After a brief stay on their rehab floor, she became a resident in their health care center. The facility was very clean. The vast majority of ALL staff were very friendly, kind, and compassionate. Staff took time to learn my mom's likes and dislikes by listening to us and observing her. Their Life Enrichment staff were excellent - engaging with all residents and families, and striving to find activities that each individual resident enjoys. Between their assistance and perseverance, and the efforts and personal attention of my mom's regular nurses, they made a big difference in my mom's quality of life, which we appreciate greatly. The food was very good, and dietary staff attempted to address concerns that we had with some success. The Director of Social Services was wonderful - a great advocate for residents and their families. Managers listened when we brought up concerns and suggestions, and were successful in addressing many. While any nursing home is not the same as home, and cannot be perfect given the limitations of challenging resident needs, Victory Lakes made a difficult time in our lives much better because of their compassion and daily efforts.
---
donahueil-1
March 18, 2017
I am a friend or relative of a current/past resident
I have experienced this facility both as a family member, and as a resident. My wife stayed at the Assisted Living section for about 15 months starting in 2013. The staff was competent and caring. There were issues, as there will always be when caring for a loved one in a place away from home. The activities and accommodations were very nice. Facility was clean and issues were addressed quickly, and properly. My wife moved into the "skilled nursing" section in 2015. As her condition changed there were issues that were raised by other family members, staff and visitors. Most of the problems were dispatched once brought to the attention of the staff. There was an occasional lack of attention to details, but in each instance, once the problem was identified and communicated to the management, it was fixed. In later 2016 I was admitted as a patient for about 10 days. My stay at Victory Lakes was interesting as I was one of the first patients that was placed in the type of room that they are preparing for more ambulatory guests. The room and facilities were pretty good, and the staff was interested in learning how the next generation of residents will want to be treated. All and all, it is a good place, and one of few that provide full serve facilities for a diverse and aging customers.
---
JohnsonKarin
January 24, 2017
I am a friend or relative of a current/past resident
I will update after my moms rehab is complete but for now.....Major communication issues here. Appears very unorganized. My mom has been a patient for less than 24hours and already has received a notice from VL that her covered care will end in 5 days! She's still in a wheel chair! Karin Johnson
---
mccscrum
March 24, 2016
I am a friend or relative of resident
Do not stop, do not go in, do not be lulled into staying. Our loved one went from rehab to nursing care at VL. He was put into a hospice program. He did not need it. The hospice doctor and/or nurse would come and spend four minutes and overprescribe medications (that he was taken off after leaving). The staff would not respond to buzzers and were more interested in tucking people into bed than dealing with any situations (such as checking for rashes). The facility lost brand new clothes, they marked clothes that they were never given permission to mark, etc. The food was terrible - the coffee was colored water, the meats were gummy, and the savories were never savory. We pulled our loved one out of VL and he immediately improved - no drugs, no pads, no wheelchair, etc. They only want your money - run from this establishment. PS - I was at the facility every day for two and one half months - I was not a weekend hour visitor.
---
Happy visitor49
February 26, 2016
I visited this facility
The Village at Victory Lakes was clean. Things weren't chaotic or anything. They had a good program, and they had a daily menu of services. If you got worse or something, then you'll have more assisted-living, and things like that. What I didn't like about it was the fact that you would have to buy-in. Say, if I wanted a studio; I will have to pay $141,000 or whatever it was. I'd get 90-percent back, but still there's that buy-in along with the monthly fee. There are recreational facilities, exercise facilities, and group activities like trips. They have a bus to get off the grounds, churches, doctors, and things like that.
---
Dana15
November 05, 2014
I visited this facility
We visited The Village. It's in the county that I live in. The decorating is very tasteful. It's very lovely, but my only problem with it is as far as my husband and me, it's not suitable in that it has a bar or they call the pub in the middle of the place. That wouldn't bother most people, but it bothers us. The staff seemed very competent. They drive the people in a bus, and they come to community concerts. It's run by some Dominican nuns and I've recommended this to my friends who happen to be Catholic.
---
Martha Garrett
August 02, 2013
I am a friend or relative of resident
My mother over the years has enjoyed living here at Victory Lakes, but not anymore. Some of the staff are wonderful, others are questionable. This year while my mother was away from her apartment (Independent living) someone accessed her place and was looking into her personnel property without permission. I noticed this myself since I was there prior to this incident and everything was fine. I find it questionable that people have keys to enter a resident's home without their permission. This facility is beautiful inside and out and the dining hall staff and the wellness center people are wonderful to her. The food is not as good as it use to be - its just OK. As far as the Amenities in the building, they are pretty good compared to other retirement places. In the past when my parents were looking into a facility to retire, the most important thing to them was their safety, medical needs near by, and a relaxed environment. At that time this facility met those requirements. At this time, it does not!
---
From The Village at Victory Lakes
---
Covering a sprawling 38 acres in scenic Lake County, The Village at Victory Lakes in Lindenhurst, IL, offers independent living apartments and garden homes as well as assisted living and skilled nursing services.
Complete with a health and fitness center, library, country store, scheduled transportation, peaceful outdoor walking paths and planned social, recreational, spiritual, educational and cultural activities, The Village at Victory Lakes provides the highest level of service to its residents.
Location of The Village at Victory Lakes
---
Request Info
Get full access to reviews, cost information, and amenities