Talk to a Family Advisor: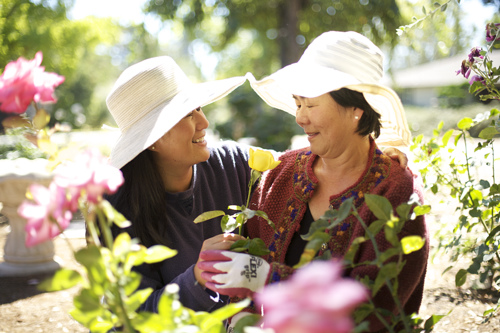 Top nearby Independent Living Communities
Reviews of Crestwood Village
---
Miller1096
August 28, 2017
Other
When I moved in at Crestwood Village West, I am very happy here, this was my choice to move in here. I did not want my family to find me a place to live. The house I lived in was to big for me, and the apartment I am in is just the right size for me, I am still moving in but I hope I will be done real soon. I like the idea of having the Village bus to take you place when you do not have your own transportation. The people are very nice and welcoming, the staff are very knowledgeable and very helpful. This makes me feel real good cause it shows how much they care, they have activities. The RCS is very nice and helpful.
---
RGE
December 20, 2015
I visited this facility
I was trying to get my mom in at Crestwood Village North. There's a waiting list, and there's also an application fee. They did have downstairs apartments for pets. I liked the place because it would be quite sufficient for her. However, if she applies and puts her name on the list and if something comes up, she loses all that money. Their involvement with the residents and their availability for the residents is pretty nice. They have a bus system that goes somewhere every day of the week. They take them on outings, and there are in-house exercise classes.
---
Anonymous115247150
October 29, 2015
I am/was a resident of this facility
I choose Crestwood Village West because the price is reasonable and the apartments are very nice, clean, and safe. The staff was great, and they offer activities every day.
---
Caring109139950
April 10, 2015
I visited this facility
I did visit Crestwood Village, and the staff was very nice. The rooms and apartments were nice and clean. The dining room looked nice, big, and spacious. They have singing, people coming in, bingo, and trips. The place is secure and safe. I would recommend them.
---
Bradley2
December 22, 2014
I am a friend or relative of a resident
My father is over at Crestwood Village. The staff is really good. My father is in his own apartment, and he is doing quite well. They keep a very good eye on him. They have many activities which is helpful. They are willing to help him in any forms that he needs. He is in a situation where he can go from independent living to assisted living if he needs to. The main reason I put him there is because he is close to me. The things I like about it are that it is very clean, and he is in a one-bedroom apartment. Before he moved in, they have repainted, re-carpeted it, and got it all ready for him. I like the apartment the way it is set up because it is very useful for him. They have a building manager for each building, so he has someone that can check on him all the time. They have all kinds of activities, and he has gotten involved in some of those, so that's good. They have parties all the time for people like birthdays. They have a men's group over there, i.e., Veterans. My dad is a WWII veteran. They have a very nice dining room.
---
Lisa1859
June 26, 2014
I am a friend or relative of a resident
Everything is fine at Crestwood Village. My father has a one-bedroom there, and it is fine. Regarding the staff, the lady I talked to was very nice. They have a common room, but I didn't see anybody doing any activities.
Provider Response
Dear Lisa1859,

Thank you for taking the time to write about your experience with Crestwood Village. The one bedroom apartments at Crestwood Village are 700 square feet, significantly larger than most senior living apartments in Indianapolis. Most of our residents find it to be perfect for their needs. The recently remodeled common areas at Crestwood have become a hive of activity, offering residents a free computer area (with classes provided by our Social Media Director), a free lending library, a well-lighted puzzle area and several tables for activities ranging from cards, to book club and even free chair exercises once a week. I hope your father is enjoying the newly remodeled area and all the free activities available. Don't forget he can also take advantage of our HealthCrest fitness center and free transportation to many local stores, groceries, banks and pharmacies. Oh, and be sure to mention our Men's Club where "the guys" get together once a month for a great breakfast and an interesting or entertaining speaker. It's a great way to get out and about without having to leave campus. If you have any questions or would like additional recommendations of activities there is a Resident Services Coordinator in every building and he or she will be happy to help! Thank you again, for your review.

Sincerely,

Suzanne Thomson, Vice President
---
Garnet3
March 14, 2014
I visited this facility
Crestwood Village West is gorgeous. It's got a beautiful office. The carpets were all beautiful. They showed me the apartments, and they were all very nice. I had nothing to complain about. It is larger place. It also had pool facility, that's good for people that had bone troubles. In the summer time, they have aqua therapy. They have a lot of activities. They got Wii tournament, ice cream socials, a movie theater, beauty shop, wellness health room, craft room, an internet and computer lab with printers. It's very nice. They just made it better. I ate there and the food was very good. They had a salad bar with several things on it. They treated me like a queen. I think that's probably where I will end up.
Provider Response
Hello Garnet3,

So nice to hear from you! We are thrilled you've dropped by to see our community. It sounds like you received a very informative tour. We look forward to welcoming you as a new resident! While I can't promise to make you the official queen of Crestwood Village, we promise to do our best to keep you feeling like a queen! I'm sure your Leasing Counselor encouraged you to consider our VIP program? The VIP program will allow you to secure your future by placing your application now and moving in when it best suits you. The VIP reservation fee is only $79 plus $20 for your application and we'll even apply the $79 to your first month's rent when you movein to Crestwood Village! Now, that's a great deal, especially when you compare it to other senior communities where they charge significant endowment fees (some are over $200,000!). Oh, that reminds me – we are waiving our security deposit right now, so now might be just the time for you to make your move to Crestwood Village. We hope to see you again soon!

Sincerely,

Suzanne Thomson, Vice President
---
Caring82052850
December 31, 2013
I am/was a resident of this facility
Right now everything is lovely at Crestwood Village. The rooms are spacious. I haven't eaten in their dining room, but it looks nice. Everybody here is friendly.
---
Jude2
December 23, 2013
I am a friend or relative of a resident
I cannot say enough good things about Crestwood. In the past, my mother lived at Crestwood South for 10 years, my aunt lived at Crestwood North for 7 years, my brother-in-law lived at Crestwood East and I have a good friend living at Crestwood West. The friendships my mother made there lasted even when she had to move out of state. The people at each facility have always been the most service oriented people I have run across. They are always ready to help the residents and do it with a smile. The entertainment is great and so well organized. A Crestwood resident can be doing something about all the time if desired. The apartments have been updated and are quite nice. The value of living at Crestwood is tremendous. Recently, when I was trying to make a decision as to where to retire, I looked first at Crestwood. I am happy to say that I will be living part time in Florida and part time in Crestwood. It makes life so much easier to not have to worry about what is happening to your home while you are away. All in all, I would recommend Crestwood to any senior who is looking for an active, entertaining, fun filled life.
Provider Response
Dear Jude2, it is a pleasure to welcome you to the Crestwood Village Family! It sounds like you're already quite familiar with all Crestwood Village has to offer and I'm always glad to hear we're someone's first choice in senior living! I must encourage you to meet your RSC (Resident Services Coordinator) and your Fitness Coordinator in the HealthCrest Wellness Department, I promise both will be happy to help you get set up with lots of fun activities. Like you, I've had several relatives live at Crestwood, including my mom, who lived at Crestwood North. It's a small world isn't it! In any case, WELCOME!
---
Garnet2
September 27, 2013
I visited this facility
They're remodeling Crestwood Village East at the time of my visit; however, I felt comfortable there. The staff is very accommodating. They showed me all the facilities. They gave me a brochure and showed me the kind of activities that they have. It is a very active community. There is always something going on. Their leasing supervisor, Lona, is absolutely gorgeous. She is just wonderful. She got an excellent personality for the job. The price is just right. It is actually lower than any other place that I know of. It is not as fancy as I would like, but it is very well-equipped. They even have a computer room and a wellness center. Down the hallway, you have your own private storage. You never have to leave your level for trash or anything. All the mail is delivered right inside the building. They have all the amenities that a senior would need. Their apartments are all very nice and very accommodating. The studio apartment that I saw was very big. The two-bedroom apartment has two baths and a terrace. The only thing I don't like about this facility is that everybody uses the same washer and dryer. You don't have one equipped in your apartment.
Provider Response
Dear Garnet,

I am thrilled to hear you had a great tour of Crestwood Village, I hope you will come back to see the fantastic results of our remodeling! Thank you for taking the time to share so many lovely compliments about our team, our community and our apartments, I will be certain to share your words with our Crestwood team. Like many others, you noticed the value of free indoor trash removal and mail service which is especially great on those icy, snowy or rainy days, and saves you up to $360 a year (at the average trash removal rate others charge)! We also provide a free wellness program which addresses eight dimensions of health and wellness designed to keep our residents active, engaged and involved in a variety of opportunities to keep them happy and healthy.

It's funny you should mention the laundry, I understand how you feel, that was one of the first things my mom said too. What she found over the three years she lived at Crestwood was; doing all her laundry at once became a great time to socialize in the lobby while she waited for the laundry to finish. I will say, my mom always loved to socialize!

I hope we hear from you soon regarding your decision to move to Crestwood! If you have any questions or are ready to place that application, stop in or give us a call we'll be happy to help. Since 1910 the Justus Company, developer, builder and manager of Crestwood Village, has been known for quality, craftsmanship and value. We are always pleased to receive reviews and suggestions.

Sincerely, Suzanne Dennis Justus Companies VP Corporate Communications
---
Gregory2
June 17, 2013
I am a friend or relative of a resident
My parents stayed in Crestwood but mom didn't like it there. However, I didn't mind them staying there.
Provider Response
Dear Gregory2,

First, let me thank you for taking the time to write a review, we always appreciate the opportunity to engage with our resident's families. I am pleased to hear you and your father were satisfied with your parent's apartment home, however I regret we were not able to find a way to satisfy your mother. We offer a number of wellness and social opportunities for our residents as well as award winning apartment layouts which most residents truly enjoy. In addition, we have a Resident Services Coordinator in every building who helps connect residents to a variety of services and solutions to resolve virtually any issue. We recognize each resident has their own exacting standards, habits and mannerisms which may or may not be completely suited toward living in our community, but we sincerely attempt to learn from every experience and continually improve our resident services.

Again, thank you for choosing Crestwood Village, it is an honor and privilege to serve our residents and their families.

Sincerely, Suzanne Dennis, Justus Companies VP of Corporate Communications
---
Sue11
January 31, 2013
I am a friend or relative of a resident
Crestwood Village is okay. Everyone there that I've met was really, really nice. But my mother-in-law didn't want to socialize or be around people and she wanted to be left alone. She didn't want to be in a place where she had to go down to a dining room. She's in a little studio apartment.
Provider Response
Dear Sue11,

Thank you for your kind compliments regarding our team at Crestwood Village, we strive to make every resident and their family feel welcome and comfortable. We respect your mother-in-law's choice to remain independent and self sufficient in her apartment home, and it is certainly her choice to participate as much or as little as is comfortable for her. Over the years most of our residents have found social engagement to be a wonderful component of the HealthCrest Wellness Program which is free at Crestwood Village. We honor each resident's choice regarding involvement in our programming, however we will always encourage everyone to strongly consider participation. Perhaps we were overzealous in our invitation to participate, but I assure you we only do so with the best of intentions. In fact one of the driving forces behind our social enrichment programs is the number of studies which show isolation to be one of the biggest challenges of aging. The link I've included is very informative and is in no way associated with our company – it is simply an article I thought you or someone in your shoes might find interesting. http://www.voanews.com/content/health-study-research-social-isolation-death-mortality/1630662.html.

In closing, I want to thank you for giving us the privilege to serve your family.

Sincerely, Suzanne Dennis, Justus Companies, VP Corporate Communications
---
Karen Fox-Oliphant
November 18, 2011
Other
I really appreciated the fact that Crestwood Village offered assisted and non-assisted living for my mother. She was in non-assisted living because she was not bad off and could still drive. All apartments in non-assisted living areas have emergency call buttons and that pleased me immensely. Along with locked entry and managers in each building, I felt very safe leaving my mother there while I returned to California where I lived. Unfortunately, within a year, her health deteriorated and I came back to care for her. I wasn't old enough to stay with her at Crestwood, so we got a townhouse together and I took care of my mother until she passed away. I tried to get help from CICOA, Salvation Army, Goodwill, various nursing agencies in Indiana, and was told my mother got too much Social Security to get any help from any of those agencies. So, I guess you could say, I have a bad taste in my mouth re: assisted living in Indiana.
Provider Response
Dear Karen,

I am so happy you and your mother were well pleased with the features and benefits offered at Crestwood Village. I sincerely regret we were unable to accommodate you due to the age restrictions set forth by the state and federal government. Elder care can be such a challenge and I am heartbroken by stories like yours, whereby there seemed to be no good solution. Please accept my condolence on the loss of your mother.

Sincerely, Suzanne Dennis, Justus Companies, VP Corporate Communications
---
---
Crestwood Village is an independent living community in Indianapolis, IN designed for seniors, normally 55+, who are able to care for themselves and wish to live independently. Contact Crestwood Village for more details on housing, services, and rates.
Location of Crestwood Village
---
Request Info
Get full access to reviews, cost information, and amenities