Parkview
7450 Stonebrook Parkway, Frisco, TX, 75034
Talk to a Family Advisor: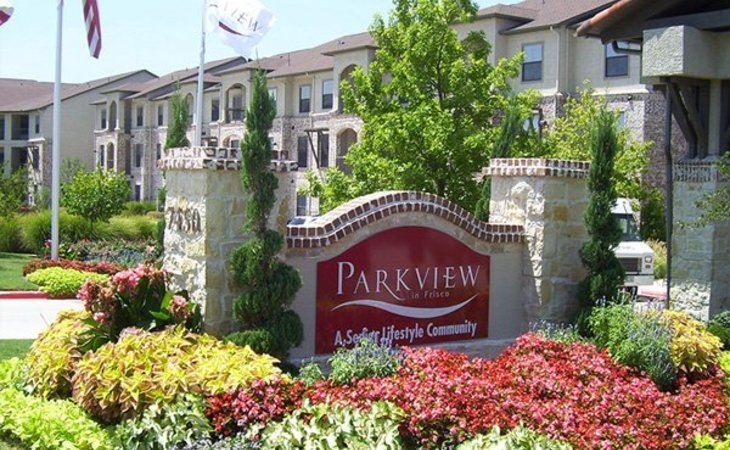 Top nearby Independent Living Communities
Reviews of Parkview
---
cathy838044
May 22, 2017
I visited this facility
We visited Parkview, which was very new and attractive. They didn't have a permanent welcoming staff, and had someone from out of state who was working there. She didn't know the community very well, and after she showed us the room, she was ready to say goodbye. We did not talk about the financial responsibilities. I felt the administrator was cold and not interested in having my mother there.
Provider Response
Thank you for your feedback. We generally receive high marks for friendliness and being a welcoming community. I will share your input with our entire team to ensure we are living up to our high standards. If you'd care to visit again I would be glad to apologize in person over lunch or coffee. Sincerely, David Gustafson, Executive Director
---
Christine113356
March 13, 2017
I visited this facility
We liked Parkview the best because of the atmosphere and environment. The director and sales person we spoke with were excellent. When we visited, it was meal time, and it looked like they were really enjoying themselves. The residents seemed very happy.
---
Sherry025004
November 21, 2016
I visited this facility
Parkview was very nice and brand new. They have a movie room, a dining room, and the courtyard. The staff was very nice and helpful.
Provider Response
Thanks for taking the time to visit and to share your feedback. We hope to see you here again soon for a class, club meeting, special event or just for lunch. Thanks again. Sincerely, David Gustafson, Executive Director
---
Resident's daughter and grandchildren
July 28, 2016
I am a friend or relative of resident
Today I took my 2 grandchildren to have lunch with their 90 year old great grandmother at Parkview Independent Living Community in Frisco, Texas. Remodeling has just started in their kitchen and, we were told, it will last for the next 3 months. I recorded the construction noise in the center of the dining room and it registered 90 decibels ..... for the entire time we were trying to eat! Permanent hearing loss results from sustained noise in the 90 to 95 decibel range. It was intolerable. I pity the folks eating there with hearing aids amplifying the jack hammer noise to a brain blasting level! I saw numerous elderly residents trying to eat with one hand while the other hand was covering their ear. The only consideration from management when I complained was that they are waiving the $1.50 charge if they want to take their food back to their apartment and eat in isolation. We all know the value of socialization during meal times is important.....I guess management needs to be reminded of that. The food is being prepared in the new Assisted Living facility down the block and transported over. This means that the residents get fewer choices, paper plates, plastic cups and plastic utensils. No wonder residents are leaving in droves for the new competition down the street! I won't even start to share fully my concerns on the total lack of security during this remodel process. I observed on my last 2 visits, this week, the 2 side doors either propped totally open or left ajar, male workers(?) walking freely in the halls without a name tag or construction shirt/badge to identify them or verify that they have permission to be inside. As soon as my headache subsides I am going to start making plans to free my mother from this mess and find her a safe and quiet place to spend her remaining days. From my conversations with her friends, there is not a happy resident here. At this present state, in my opinion, there is little value for the hard earned savings spent here. Back to the kitchen remodel; Parkview's brochure states "Dining at The Embers Restaurant at Parkview isn't what you would expect from a retirement community. In fact, we think you will be amazed!" .... You got that right!!
Provider Response
Thanks for sharing your feedback online again. The good news is we are ahead of schedule and after two loud lunches, all dining experiences have gone well. We are offering complimentary room service to all residents who prefer. It is so difficult to hear you say that you would choose to have your Mom leave our community because of the temporary construction situation. I would really appreciate the opportunity to discuss this with you further; please call me at 972-377-6744. We are proud of our high resident satisfaction rates, our events, programs, service oriented culture and true sense of family here at Parkview in Frisco. Sincerely, David Gustafson, Executive Director
---
Caring114138750
September 30, 2015
I am/was a resident of this facility
We've moved into Parkview. The staff and the other residents are just super. They were a lot of help. We try to meet as many new people as possible everytime we go to eat in the dining room. The food is delicious. Our son and daughter-in-law like to come up and join us every chance that they get. The apartments are very nice. We have over 1100 square feet with two bedrooms and a very nice kitchen. We have our own washer and dryer in the unit and a small little porch outside. We've been here for three weeks. There are lots of things going on. It's like a cruise. They have all kinds of entertainment, happy hour on Friday, movies, bible study, water aerobics, exercise, card games, dominos, a very nice library, a beauty salon and barber shop in the place.
---
Caring101061950
January 13, 2015
I visited this facility
Parkview didn't have so many amenities, but it was nice. The rooms were beautiful, but small. They had very nice staff, but they didn't have many.
---
Diana36
December 28, 2014
I visited this facility
The people were nice at Parkview, but it was less formal, and it felt more clinical. They have long, long hallways; I was so confused and lost, I thought my mom is going to wander for days, and they had no way to monitor them. They had no backup generator if the power went out. They were much more expensive, too. They were friendly, but I just felt that the cost was exorbitant for such a less look. We were all quite surprised. We just felt that it was more sterile. The furniture that they had and all the sitting areas were older and kind of eclectic. We weren't impressed, even though it's beautiful outside.
---
Caring433
December 04, 2013
I visited this facility
We were very impressed with the Parkview in Frisco. It was clean, friendly and very well kept. The people there seemed to be very happy with the place. The accommodations were excellent. The food was also very excellent.
---
---
Welcome to Parkview – an extraordinary rental retirement community for independent seniors in the dynamic city of Frisco – where you'll experience a carefree lifestyle tailored to your needs. Enjoy beautiful apartment homes, all-inclusive amenities and services plus a vibrant social life. Take a look at some of our senior living community's amazing apartment floor plans and start planning a whole new life where you can enjoy friends, social activities and a fun retirement!
At Parkview, we make it a point to say 'yes' – and make every day as comfortable and enjoyable as possible. We call it exceptional service. You'll call it home.
Come settle in, make new friends and wonder why you didn't move in and join the Parkview family sooner! We're conveniently located in Frisco which is near Allen, McKinney, Plano and many other cities so you'll be in the heart of a vibrant area, but still within a peaceful community.
Request Info
Get full access to reviews, cost information, and amenities