Caregiver: Lyn O.
A Caring Champion 2013 Nominee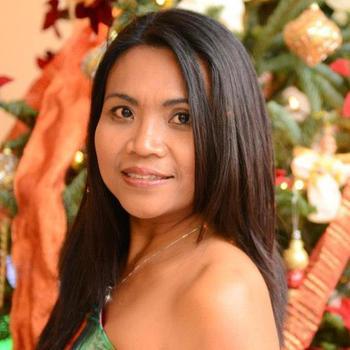 Employer: Precious Care and Home Companion Service
Location: Port Richey, Florida
Inspiration for this Nomination:
Even before starting Precious Care and Home Companion Service, Lyn has always endeared herself to her clients, so much so, that her prior agency would get request for her by name, or if she had filled in for someone, the client and family would want Lyn to be their caregiver.
Lyn goes beyond just caring for the client, she treats them like her own family. One male client who had been considered violent, and two caregivers were routinely sent, suffered from Alzheimer's disease and dementia. When Lyn was asked to fill in for a week, after meeting the client and accessing his condition, she found a way to keep him at ease.
The gentleman had been a farmer and raised cows, so Lyn and the client would sit on his porch, and he talk about so and so, "should be passing by soon with his cattle", and Lyn would play along and engage him in conversation about the person and his cows. The client asked Lyn one day if she would like to buy some of his cows, and she would say "let's talk about it over dinner, come inside and have something to eat"
The client would thank her for inviting him in, (to his own home), and he would eat without any issues, (prior aides had difficulty getting him to eat), and they would talk about his cows. Lyn would take him for walks around the property, and never had a single issue with him, or needing a second aide. His family wanted to hire Lyn full- time to care for him, as k no one else had been able to handle him.
Another client who was considered "difficult", by other aides, which was not the case for Lyn. Once again, Lyn would evaluate the client and establish a plan on how to best meet their needs. This client soon was referring to her as "My Evelyn", and wanted to adopt her as her daughter. When the client was in the hospital, Lyn would visit on her own time to offer encouragement to get well and return home, which always put a smile on the clients face. When home the client would want Lyn to lay down with her and would hold Lyn's hand before falling asleep.
When the client entered hospices with her family there, she would ask, "Where is my Evelyn", if she did not see her there. (Lyn now cares for her 90 year old husband, and the family treats her like family too, and would not consider anyone else to care for him).
Lyn always brings the best out in her clients, loves and respects them as her own family, which is evident by her actions, and most importantly her passion and love for her clients shows in her actions, making their days warm and bright, with a sense that someone truly cares about them.
When you see how Lyn's clients eyes light up around her, words cannot describe the warmth they must feel because of her, just being Lyn.
These types of stories about Lyn and her clients are endless, and I would like to nominate Lyn for the award.
Caregiver's Best Skills and Attributes:
The ability to sense what is missing and what is needed to make the client feel the best and smile.

Her motivation, love and support, like a family member would do.

Her true caring and compassion for others, especially her elders.
Feedback About This Caregiver:
"We want to adopt you as our daughter"... can't get much better than that!
More About This Caregiver:
Lyn motives and insist that all her caregivers are of the same core values as her and treat others with dignity and respect.
She has gotten clients back to eating healthy, play golf or tennis, walking or just having a positive outlook on life again. Which is priceless in itself.
Read More Stories
|
Find In-Home Care
| Hire This Company:
Precious Care and Home Companion Service
---
Stay Connected With Caring.com
Get news & tips via e-mail
---