Caregiver: Teresa M.
A Caring Champion 2013 Nominee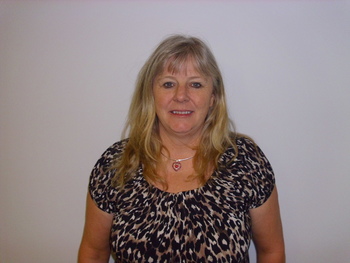 All Rights Reserved
Employer: Homewatch CareGivers
Location: Denver, Colorado
Inspiration for this Nomination:
Teresa has given up her vacation twice to drive back and help clients. Once was when a man was nearing death, and Teresa had taken a rare vacation to Texas (and she was also going to have some medical work done while she was there). When we called to discuss the urgency of the client's case, she had her husband turn the car around to be with the client and provide much-needed comfort in a difficult time. The other was a man who has mental challenges and lives on a huge ranch in remote Colorado with his caregivers. Teresa had planned a trip, but when the caregivers called to see if she was available to provide respite and live on the ranch while they were gone, she rescheduled her vacation and didn't even tell them.
Caregiver's Best Skills and Attributes:
Selflessness and compassion. She researches all the illnesses and challenges that her clients are faced with, so she can provide more skilled and empathetic care.
Feedback About This Caregiver:
They love her. They consider her like family or a friend. In fact, a woman whose husband is currently dying, as I type this, asked her to sit with her at the hospital. The husband is our client, but the wife loves Teresa so much that she wants her near during his final days. Teresa has become a trusted confident and the only interaction this caregiving spouse gets. Though she didn't have to and wasn't scheduled, Teresa gladly sat beside his bed and gave comfort to a grieving wife.
More About This Caregiver:
What others have learned from this caregiver: Investing in others is always worth it. I've learned that planting compassion is always a crop that comes from the heart, is watered with humility and yields a harvest of happiness.
Read More Stories
|
Find Home Care
| Hire This Company:
Homewatch CareGivers
---
almost 7 years,
Teresa continues to amaze me with every client she works with. That night she saved our client's life she was more selfless and heroic than I've ever seen before. She updated me constantly that night, and stayed with him until he was not longer scared. She call at 2am to tell me she had calmed him down and would now leave only that he was asleep by her side. She not only is amazing in big eventful circumstances, but every client she works with we see increased attitudes, joy, and energy as she continues her work with them. She is a model caregiver and an inspiration to our office staff to watch her work her magic!