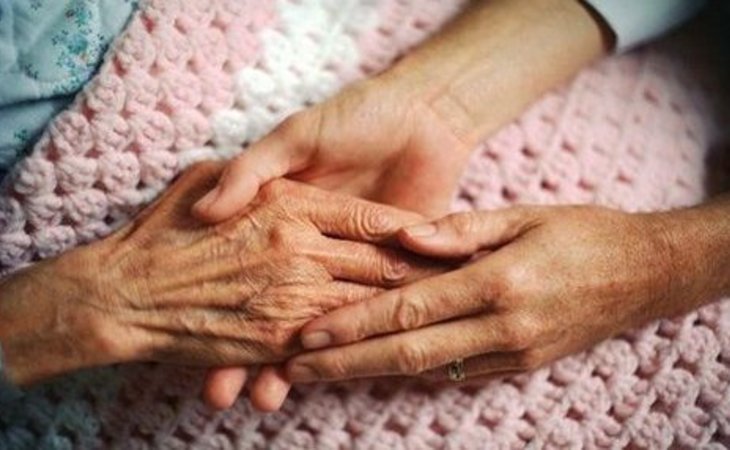 Top nearby In-Home Care Services
Reviews of Health Alliance Nurses Corp
---
Caring8435
November 17, 2012
I am a current client of this provider
Health Alliance service has always been good. The caregivers are superb and I am very happy with their service!
---
Robert12
November 08, 2012
I am a past client of this provider
We learned about them through a social worker at Valley Presbyterian Hospital when my father was in there during the acute stroke that he had about 2 and a half years ago. We interviewed different agencies and they had the best caregivers that we met with. My father used their caregivers for over a year while he was getting better. They'd given us some amazing caregivers and some temporary ones as well. They've always been top notch. Emelyn has always been very caring. Whenever we had difficult situations, she was able to help us out. I would say that the longest caregiver my dad had became a friend. He's such a wonderful man. He's someone who even visited my dad in the hospital when he had a setback. He's really caring and nice and that's the kind of people that Health Alliance Nurses seem to represent.
---
Jack8
November 07, 2012
I am a current client of this provider
The caregiver is very good and she's helping my mom. I'm very happy with her and what she does. She's very cheerful and helpful. She helps my mom with her medication and basic daily functions. It's very easy talking to people with Health Alliance. I can call them and get answer to my questions. They're very easy to work with.
---
Mary22
September 19, 2012
I am a current client of this provider
My son chose Health Alliance for me and I think they're fine. The caregivers were very good and very kind. I can't get dressed by myself so they helped me with that. I can't walk that well so when I'm walking they're always with me. They're always there when you need them. I've been with Health Alliance for quite a few years. I'm definitely happy with them. I am very satisfied with their service.
---
Gary5
September 13, 2012
I am a past client of this provider
Health Alliance was recommended to us by the facility where my mother lived. They did an excellent job for my mom. They took care of her and provided very good service to me and my mom. They were attentive and helped her with medications. They helped her around because she had some balance problems. I recommend them very highly.
---
Jerry5
September 11, 2012
I am a current client of this provider
There were 2 agencies that we were considering initially. We spoke with Emelyn and also people from the other agency. Services were similar but then we met the caregivers at the facility where my mom was staying. From the time I first contacted Health Alliance, it was probably about a week or two before they had 2 caregivers set in line for us. We just waited until mom's release date from the Rehab center she was at. Before the release date, Emelyn brought 2 caregivers to meet mom. That's where we met them first. My brother and I felt very good about both of them. Also they were recommended by the place where my mom was staying. It took them for a week or 2 to find someone for mom but then it was just timely for mom's release date from the rehab. So in the end we felt good about that and preferred these 2 caregivers for them to take care of my mom. They were able to accompany us on that first day and we took mom home. She seemed to be okay with them. They seemed to have the personality that would suit my mom specially Linda (Caregiver) who has a kind of stronger personality to relate with my mom. My mom has also a very strong personality. She is with mom during the week for 5 days. On the other hand, Leslie is very gentle. She is with mom on the weekends. They are able to make sure that mom do the things that she needs to do. So now we still have them for about 8 months now. Up to this point we feel very good about these 2 women. They take care of mom's practical needs. They assist her to sleep and make sure she doesn't fall. If she needs bathing they will help her out in the shower. They also fix food for her. Mom rarely has to go to the kitchen anymore. They keep her company and make sure she uses her walker. They take her outside around the balcony to do some exercise. They really provide good care for mom Emelyn is very responsive. That's one of the things that convinced us was her responses to our requests.
---
Lisa10
August 31, 2012
I am a current client of this provider
One of our caregivers, Annabelle, works with the agency and we knew of her services because she had been working across the street back then. We wanted her so we went with her agency which is Health Alliance Nurses. It's been 4 and a half years that we've been with them. We had a lot of caregivers in that span of time but 2 of the caregivers that we still have now are from when we had them 4 and a half years ago. They're so excellent and they stayed with us all the time. I would say that 99% of the caregivers we had from then had been absolutely wonderful an great. We have them 24/7 to take care of mom. They help my mom with everything she needs. What's also good with them is that if we call the last minute and we need someone, they always get somebody in for us. If we have a problem we call them. They're on top of things every time we call them.
---
David9
August 31, 2012
I visited this facility
Emelyn is very attentive. She really came to the house and looked closely at the situation. Whereas others gave me big price over the phone and didn't even bother come out to see what my mother in-law's situation was, like where she lives and what her condition was. Emelyn took the initiative to come and visit. Her rate is very compatible to what we could afford. We've been very happy with them. We had one caregiver for the whole period of time. It's been the same person for a couple of years and she's been terrific. Her name is Joyce. She's been with my mother in law for a few years and she's very attentive. My mother in law has dementia and she's totally out of it. Joyce does everything for her since she's already unable to do anything for herself given her health condition.
---
Neal1
August 31, 2012
I am a past client of this provider
Health Alliance was recommended to me by the Assisted living facility where my mom was staying. They were very good to her. They go above and beyond in taking care of her. It was more than just taking care of her. They were much better compared to the previous health care provider we tried. I would definitely recommend them. They're pretty high caliber people. The one in particular that took care of her who actually lived with her for the last couple of years. She was almost like a family member to her. When my mom was getting older and declining, towards the end she needs help going to the bathroom. She couldn't walk more than a couple of steps. We transitioned her from a chair to a wheelchair then wheelchair to her bed at night. She was being helped in getting dressed. The facility provided most of the food but the caregiver would put something together for her sometimes. One of the other things the caregiver does was take care of her medication. She had quite a few different prescriptions and the caregiver would manage that. I was very happy with them.
---
About Health Alliance Nurses Corp
---
Health Alliance Nurses Corp is an in-home care provider serving Van Nuys, CA and the surrounding area. Health Alliance Nurses Corp offers non-medical services in the home, such as meal preparation, housekeeping, and transportation. Contact the provider for more details on home care services and rates.
Request Info
Get full access to reviews, cost information, and amenities