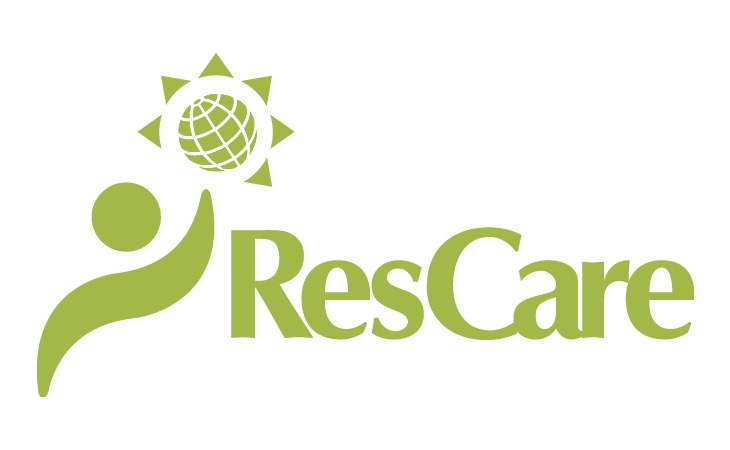 Top nearby In-Home Care Services
Reviews of ResCare HomeCare Tucson, Arizona
---
Murbarka
April 01, 2017
I am a past client of this provider
Rescare provided me a lady that's very good. She gave me my bath, helped me get dressed, cleaned my room and bathroom, changed my sheets, threw the trash and sometimes washed the dishes. She was friendly, helpful and always on time. She did everything.
---
Alberta733254
March 29, 2017
I am a current client of this provider
My caregiver comes in twice a week on Tuesdays and Thursdays for 2 hours. She gives me my shower. I have blackouts so she's careful with me in the shower. Sometimes, she also paints my fingernails, sweeps and mops the floor and does the dishes. My caregiver does what I ask her to do and usually on time. But if she's running late like she's on the bus or the trolley and get caught on the traffic, she'll call and let me know. She's also neat and clean.
---
Carol363125
March 11, 2017
I am a current client of this provider
I am the client of Rescare for 5 or 6 years now. I've had Martha for the last 3 years but before that I have different ones. She comes in 2 hours a week. She helps me with cleaning the house. She's very good. The number one thing is that she's honest and does a wonderful job. I will recommend them.
---
Richie420461
February 28, 2017
I am a current client of this provider
Teresa is the best. She comes in, does the cleaning, helps with the dishes, the floor, the garbage and whatever needs to be done. We really enjoy because she is a religious lady and we need that. She's so uplifting because a lot of times my husband is not feeling well. Teresa is also very nice, thorough with her work, always on time and makes sure she doesn't leave nothing undone. My husband always looks forward to her coming. She does a magnificent job. Everything is really good.
---
Gloria660127
February 21, 2017
I am a current client of this provider
When Fernando had his lungs removed a few years back, Rescare sent us somebody and we had him ever since. We're happy with Rescare and the person that comes in. He helps my husband with his dressing, grooming and sometimes makes him breakfast. He's here 20 hours a week. My husband's care giver is always in a good mood, very caring and very giving. I'm impressed because even with me, he's a sweet person. He's a very good person and we consider him a good friend because that's what he has become to our household. He's just good in everything he does. We're happy with Rescare, everything has been good all these years. We have no complains.
---
Cecilia512380
February 17, 2017
I am a current client of this provider
It's been years that I've been with Rescare. They come and help me with showering, cleaning my little area, washing and feeding me in the morning. My care giver is excellent. She's very polite. She's really good with her work and I have no complaints with her. Rescare is great, I never had complaints with them all these years.
---
Nathaniel186027
February 07, 2017
I am a current client of this provider
Everything is going fine so far with Rescare Homecare. I'm very happy that I got it settled. I got what I want before which is to have full time caregivers. I was juggling two caregivers one time. The hours have been going great. I'm getting out where I need to go. My caregiver is a good worker. He does what a caregiver should and what I need here at home. Right now, he mostly does a lot of my transfers. I'm working on that mainly from toilet to chair and bed to chair. Also, he's just within the kitchen cooking wherein I'm not really strong. He does basically what needs to be done, mainly my transfers so I can get independent myself. However, the company can do a little better on communication. Their communication is a little slack at times. Other than that, everything is great.
---
Patricia362632
January 31, 2017
I am a current client of this provider
Everybody from Rescare that comes here does their job really well. In the morning, they help my son get up and get dress or if he needs his shower, make sure he has his food and ready him to go to his day program. I think it's going really well here, really good care. I would recommend them because the care we have now is okay.
---
Client 2365
January 27, 2017
I am a current client of this provider
The service Rescare Homecare is providing to me is great. They help me with housekeeping. Cindy, my caregiver is great too. I like her, she does a good job. They sent me many people before her and I was not happy with any of them. She's doing a wonderful job for me and I like everybody to know that. However, they have organizational problems in their office.
---
Eddie610428
December 29, 2016
I am a current client of this provider
I am happy and satisfied with ResCare. They provide home health and care giving service to me. They are kind and caring. I will recommend them to others.
---
Junia
December 23, 2016
I am a current client of this provider
I've been with ResCare for over 10 to 12 years, since they have changed their name three times. I am handicapped so they provide me with someone that comes in and help with my meals, my clothing and when someone comes to the door. I would not be able to really survive at home or any place else without their service because I can't hardly walk or can't hardly stand without holding on anything. The thing that impresses me about ResCare is that they have always provided caregiver to help me. The person that comes to help me is really kind, seem to know what they're doing and they do a lot of things that you don't even ask. They're also very pleasant, understanding and helpful. All of them have good personality and we have good relationship. I've been very happy with them.
---
Archie803660
December 20, 2016
I am a current client of this provider
ResCare help me with laundry, dishwashing, and they help clean my room. They also cook my breakfast and lunch.
---
Virginia712068
December 17, 2016
I am a current client of this provider
I've been using ResCare for several years now. They provide me house cleaning and personal care. My caregiver does everything that pleases me. I have her 8 hours a week. Fridays, she gives me a sponge bath and washes my hair, scrubs my feet for me, and soaks them for a while. She prepares meals for me if I want it and makes me my coffee, washes my dishes and does the housework. She's wonderful. I wouldn't trade her for the world.
---
Caring104691750
May 07, 2015
I am a current client of this provider
ResCare has been good. We have been using it with one of my parents for two months now, and we like it. We met the caregiver, we follow up with her, and she lets us know what has been done. I think she is very caring, and it has been going well.
---
From ResCare HomeCare Tucson, Arizona
---
Because all care is personal.
ResCare HomeCare personal care provides customized, hands-on assistance with day-to-day activities so your loved one can stay at home.
Our full range of daily personal care services includes daily meal preparation, housekeeping and maintenance in addition to assistance with daily living activities such as bathing, hygiene support, grooming, feeding, toileting, transferring and ambulation.
Request Info
Get full access to reviews, cost information, and amenities