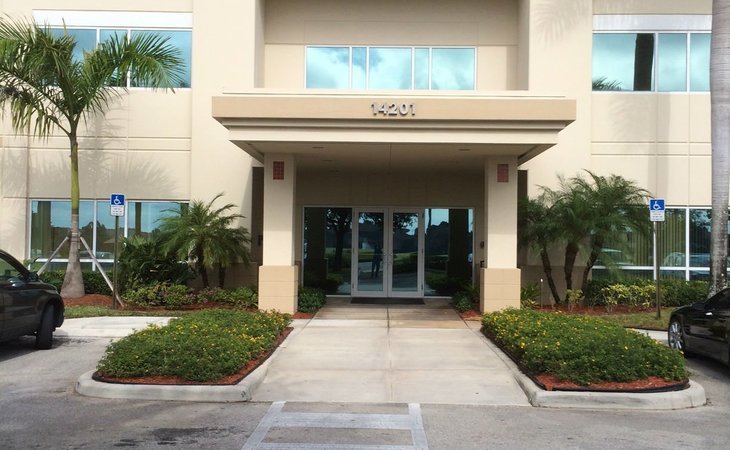 Top nearby In-Home Care Services
Reviews of Better Healthcare
---
Marj B
October 12, 2017
I am a past client of this provider
Caring for your loved from a distance is a difficult time. Our family wanted to know that her caregivers were both kind and compassionate . We also wanted to have open lines of communication with our chosen agency and caregivers. Better Health provided this and more. We were always informed about how our mom was doing and what changes in her health occurred. The caregivers also worked well with our hospice team so that mom's care was covered. professionally and completely. If there were any questions, Amy was always just a phone call away and went above and beyond the usual services you would expect.
---
LisaRN
April 21, 2016
Other
I just wanted to congratulate Better Healthcare LLC on being able to staff Mr. M's case with 24/7 home health aide for several months. You are literally the only company in this Santa Rosa County area who was able to meet our need for this patient. I realize the staffing is particularly difficut in this case because the patient lives in a very rural area. I work as a Case Manager on many complex cases and It's comforting to know there is a local provider who will go the extra mile to get the job done. Thanks, again. Lisa
---
Kay Edith
April 06, 2016
I am a current client of this provider
I am breathing easier knowing my 95 year old dad is getting the best of care in his own home. Both of his aids are outstanding. I can't say enough about this well run company who knows how to hire only the best. I can only hope when I need outside help, Better Healthcare will be available for me.
---
Edmond
March 31, 2016
I am a current client of this provider
We tried other in home care providers and it's always a challenge to find a companion that works well with older people. Better Healthcare made it so easy for us. They provided us with 3 companions and they were very patient with my father and understanding of his needs. They monitored his vitals, made sure he ate properly, helped him keep Kosher, kept him in a clean home. They were outgoing and kept him talking and occupied. It couldn't have been better, I strongly recommend Better Healthcare for their terrific service and attitude.
---
VeeG
January 08, 2016
I am a current client of this provider
Better Healthcare has been caring for my mother for over a year now and I can't thank them enough for there help. The staff both inside their office and there nurses have been a pleasure to work with. I myself work full time and my aging mother had a stroke and needed someone with her at all times. The coordination provided by Better Healthcare was fantastic! The professionalism was something we don't see anymore. Furthermore they are always available for my questions or concerns, which I greatly appreciate. I highly recommend that if your loved-one needs care to call them, your worries will quickly go away.
---
Marion23
December 30, 2015
I am a past client of this provider
Better Healthcare had been wonderful. I had nothing to complain about. There were a couple of the evening girls were not as great as we would have liked but overall everything is terrific. They were dependable and provided great care. Jay worked very hard just to get the people for us. He did a good job. I would definitely use them again as soon as we have the funding we're waiting for.
---
Marriane1
November 27, 2015
I am a current client of this provider
Better Healthcare is wonderful. Jay has a very good group of people in his organization to help us. He worked very hard for us. We have special needs, and he made sure we got the right people. I can't say enough good things about Jay. He's a rockstar!
---
Melanie1767
November 12, 2015
I am a current client of this provider
The idea of finding in-home care for my aging parents was a confusing and overwhelming to me because I do not live near them. After I spoke to Jay and Amy, I was immediately put at ease. They are the owners and they care about each and every person. The level of care they provided is professional and compassionate. I would not hesitate to recommend their service and I am so happy I found them to help care for my parents. I know we are in great hands with Better Healthcare.
---
onecrazysituation
November 10, 2015
I am a current client of this provider
We had tried another company and the consistency was absent, as were the caretakers skills. Once we found Better Healthcare, our wishes and comfort and skill level surpassed the others. We are truly grateful to have given this company the trust to take care of my beautiful Mother. The difference lies within communication and training of the Aides. If you are seeking assistance with a loved one during trying and desperate medical situations, this company takes a genuine interest in your needs.
---
Anonymous113127450
October 25, 2015
I am a current client of this provider
Better Healthcare is wonderful. They put everything together very quickly. They prepare some stuff in the morning and help me get out of bed, bathed and dressed, and get me in my chair. They take care of laundry, straighten up the room, and make my bed. They're caring and nurturing. I do not have any complaints.
---
Caring103113550
May 14, 2015
I am a past client of this provider
We had Better Healthcare for six weeks seven hours a day. They were good. We didn't like the first one, so we got a second one, which we really liked. We were satisfied.
---
JennaP
February 04, 2015
I am a current client of this provider
Having to get a caregiver was a difficult decision for me because I am so young. Amy, however, reassured me, making the decision so much easier. She came to my home and explained how a caregiver would enhance my quality of life. I felt very comfortable with Amy after we talked for a while. She was extremely compassionate and diligent in finding the right caregiver for me and didn't stop until we found the perfect fit. I look forward to the days my caregiver comes as she has become a part of my family. I know if there is anything I need, I can call the office and speak to Amy, Jay or any other staff member at Better Healthcare and I will be taken care of right away and treated with respect and dignity. This was a life changing decision I am so happy and thankful I made! Thank you Better Healthcare for giving me my life back! ~ Jenna
Provider Response
Jenna, Thank you so much for this testimonial. We at Better Healthcare are so happy to have become a positive force in your life! It's what we work for each day. Jay
---
purple42
January 07, 2015
I am a current client of this provider
I would highly recommend Better Healthcare. The level of service is top notch. They are providing my Dad with 24 hour in home care. My Dad, who is 90, had been living on his own and doing well - until he got very sick. He was able to go home, after a month in rehab. I called Better Healthcare and they provided 24 hour care the minute my Dad came home. The care takers are able to take my Dad to all his doctor appointments. The level of care they have provided for my Dad has given me the best piece of mind. I know that my Dad is in really good hands every day and they do everything for my Dad.
---
BScheinman
January 06, 2015
I am a current client of this provider
I am a Medical Social Worker in California who helps people hire caregivers in my state. My 89 year old mother in Florida had been very active until this past month when she fell ill and was in need of assistance at home after being hospitalized. Better Healthcare was recommended to me, and now I can see why. From my first phone call with Jay at Better Healthcare, my fears were put at ease and I knew my mother would be in good hands and very professional care. His knowledge and support was very reassuring to a daughter 3,000 miles from her elderly mother. My mother has now been cared for by a Better Healthcare caregiver for 8 days. To be honest, my mother had given up and was not able to handle her loss of independence. I believed we were going to lose her because of her resulting depression and failure to thrive. However, the change in my mother these last few days has been remarkable, which I entirely attribute to the patience, compassion, respect, and most of all exemplary care that the Better Healthcare provider has given her. The mixture of encouragement and comforting understanding made my mother feel she could get better. And more than anything, she felt safe again, no longer fearful in her residence, a fear that had overwhelmed her. My mother's daily visits to the emergency room in a panic stopped entirely. The caregiver made suggestions that have increased my mother's strength and confidence. And although my mother may never be fully independent again, she no longer resents this because she genuinely likes her caregiver so much. For me, so far away, it has been wonderful to have a partner in this caregiver who coordinates all of my mother's needs with me (so my mother can't fool either one of us!) and updates me with very crucial information. From my own professional perspective, I have never worked with an agency owner that is so accessible (Jay is always available!), a caregiver who is so excellent and caring at her job, and an agency that better demonstrates what healthcare should be about. I guess that is where they got their name from. It is not just a name, it is a fact. Thank You, Better Healthcare, from my whole family.
---
michaelj63
December 09, 2014
I interviewed this provider
Jay and Amy of Better Healthcare bring a sincere, caring, personable & thorough approach to providing the care your loved one needs and you expect. Jay's experience allows him to assess your specific situation with your best interests at heart. I sleep better at night knowing my dad is very well cared for and should I have any quesitons, the answer is only a phone call away.
---
Penny9
October 31, 2014
I am a current client of this provider
I cannot say enough or express how grateful I am to have found Better Healthcare for the care of my dear parents. It has been an extremely dramatic experience but we had very professional and personable help from team "Jay and Amy".
---
RickCarl
October 29, 2014
I am a current client of this provider
I have been so pleased with the level of care this company provides my parents. This is the only nurse registry in the area that actually produces what they promise!!
---
Debra41
October 29, 2014
I am a past client of this provider
They sent me amazingly, wonderful people. Dad's comfort and care was their first priority. We were also working with another company, but there was a SNAFU and they wound up not sending anybody. I called Amy in a panic at Better Healthcare, and she sent someone out; within an hour, I had help. Anytime I had a question, they were immediately responded with an answer that I could understand. Even with insurance questions that really didn't pertain to them, they had so much knowledge that they were great to talk to. I found some ideas from them, too. We heard them from every day. We had 4-hour shifts, and they help moving my dad around. When the weather was nice, they would walk them in the wheelchair, bathing, going to the bathroom, dressing and getting them ready for bed, and putting him into bed. I would highly recommend them.
Provider Response
Debra, Thanks for the input. Families must realize that providing care is not a perfect science. However, if we put the clients needs first - then we have done our job right and things will go well...
---
mardo6725
October 22, 2014
I am a past client of this provider
Better Health Care was very responsive to our immediate need for care givers for my parents. They were very clear in their requirements and expectations and were sensitive to our needs. Whenever we called, someone either took our call immediately or returned the call in a timely fashion. The care givers that we utilized were professional and demonstrated a caring nature. I would unequivocally recommend their services.
---
Jump joy
April 17, 2014
I am a current client of this provider
Awesome!!! I have used this agency a few times for my mother. All of the caregivers were compassionate, caring, always on time, and friendly. They called me just to let me know that mom was having a good day. Great communication with all of their staff!! I highly recommend this company!!
---
bdubner
February 14, 2014
I am a past client of this provider
I am a physician and I see aides working with clients everyday in the office. There are some interactions that are less than pleasant. When my brother, who was severely autistic with very limited communication skills, became suddenly ill and needed a caretaker, I was very concerned. The aide that we used through Better Healthcare was fantastic. She was on time, professional and warm and made my brother extremely comfortable. The staff at Better Healthcare was easy to work with and helped me in so many ways during this really painful time. I can't recommend them enough or thank them enough.
---
Arlene chicago
February 13, 2014
I am a current client of this provider
Better Healthcare is fantastic. I worked with another agency that was not responsive, and then threatened to report me to social services when I did not immediately agree to 24/7 services for my mother. I turned to Better Healthcare then and they are providing the 24/7 services. They oversee everything and are always available. When I call with a problem or question, they either have an answer or find one. They supervise the aides; when there is a problem, the find a better match. The aide we have now is wonderful. There was I continuity with the other agency. I highly recommend better home healthcare. Jay and Amy will ease the difficulties of caring for an elderly parent, especially from a distance.
Provider Response
Thanks Arlene, When caring for a client who's family is far away we do everything we can to be the "boots on the ground". It was a pleasure caring for your mother, she was very special.
---
CMDCPA
January 22, 2014
I am a past client of this provider
Better Healthcare nursing aides were professional with the care of my father battling cancer. They were attentive and made him very comfortable. We used four aides a week and each one of them was great. Thank you for helping us with this difficult time in our lives. Christine
Provider Response
Dear Christine, Thanks for your kind words. As we care for our clients near the end of life we work extra hard to keep the patient comfortable and their families at ease.
---
---
Better Healthcare is an in-home care provider serving Sunrise, FL and the surrounding area. Better Healthcare offers non-medical services in the home, such as meal preparation, housekeeping, and transportation. Contact the provider for more details on home care services and rates.
Features of Better Healthcare
---
Range of services
Companion Care
Personal Care Assistants
In Home Health
Types of care
Transportation:

Yes

Doctor Visit Companionship
Light Housekeeping
Transfer Assistance
Dressing And Grooming
Bathing And Toileting
Exercise
Home Maintenance
Blood Work And Other Medical Care
Walking Wheelchair Assistance
Memory Care
Companionship
Meal Preparation
Errand And Grocery Assistance
Travel
Travel Details:

Staff Will Travel 30+ Miles To Provide Care
Screening
In Person Interviews
Reference Checks
Immunizations
Driving Record Check
Residency Confirmation
Background Checks
Payment options
Insurance
Credit Card
Check
Request Info
Get full access to reviews, cost information, and amenities