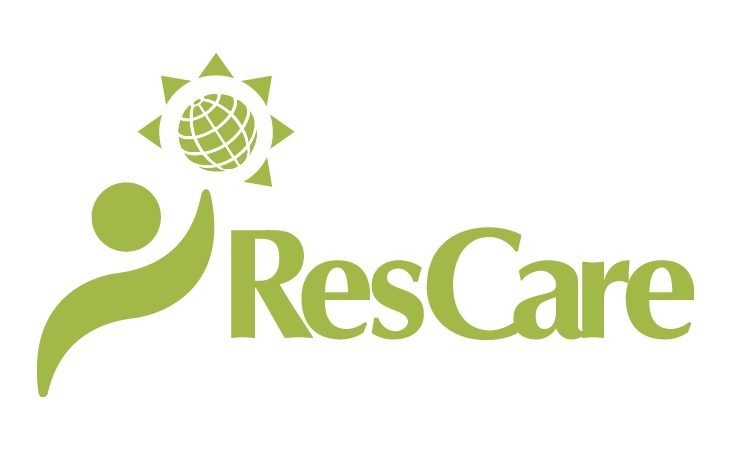 Top nearby In-Home Care Services
Reviews of ResCare HomeCare Sun City, Arizona
---
Shirley065530
March 31, 2017
I am a current client of this provider
We've had Rescare for about 6 months now. The reason we got home care was because showering Ralph was quite a job for me; our caregiver now gives him showers. He sits and lays a lot so we're trying to keep away bed sores because he had one and took a long time to heal up. So she makes sure cream gets on that and just does things for him. She is very conscientious, very kind and has really good rapport with Ralph. She's really good. So far, Rescare Homecare has been really good with us.
---
Tom132864
March 29, 2017
I am a current client of this provider
I heard about Rescare through the VA. I have them for about a month now. They help me with bathing, give me breakfast and helping me exercise my arms. My caregiver is excellent. I'm impressed with her personality and willingness to help. I'm very satisfied so far.
---
Donna453285
March 10, 2017
I am a current client of this provider
I found Rescare in the newspaper. Their service is very good. They provide me in home care for two hours a month. It's for helping out where I need help. I like my caregiver very much. She's friendly, gets down to business and if I say we're not going to do anything much today, we'll visit then that's fine with her but she said I have to do some work. So she's very agreeable and very good. I also think they're very affordable, helpful and they try to find the right person to go with me. I mean it's important to like and trust anybody that comes to your home.
---
Olin637653
February 21, 2017
I am a current client of this provider
My wife is the client of Rescare. They have been doing housekeeping for her. Overall, they do a pretty good job. The office people have been really good to call and let me know about anything. I would recommend them. I can't think of anything they need to improve, I'm pretty satisfied.
---
Happy Customer200567
February 17, 2017
I am a current client of this provider
My husband has primarily respite with Rescare so I can get out. He doesn't do any hands on but he's very dependable and very good. We've been with them probably for about four or four and a half years. I'll recommend them to other customers.
---
Theresa733106
January 31, 2017
I am a current client of this provider
Sean's caregiver is wonderful. He has become a friend to Sean as well as caregiver. Actually, we've had wonderful service with Rescare. The only thing that I would say is that there is a bit of turnover with personnel and that we've had different case manager but the care itself has been great. We're very pleased with the services and everything. Sean gets respite care, he has 6 hours of respite care a week. It's really a benefit to my husband and myself to have that reassurance of being able to both be gone from the house and know that we have that extra layer of protection of having the respite provider there.
---
Betty223038
January 27, 2017
I am a current client of this provider
I started with Rescare sometime last year but I can't exactly remember when. I like Linda. She's very pleasant, always prompt and very willing to drive me whenever I want to go. We go every Friday. She takes me to the grocery store or wherever store I want to go to. We also go to the pharmacy, library or just little things around here in Sun City West. I will recommend Rescare Homecare to others.
---
Carl188083
January 02, 2017
I am a current client of this provider
I've been with Rescare for a while. They provide a caregiver for me every day. They help with my needs like getting dressed, makes my breakfast, do household chores in the morning like vacuuming and wash my sheet and clothing. They're helpful and caring. I'm happy with them. I will absolutely recommend them to others.
---
Krista826256
December 29, 2016
I am a current client of this provider
ResCare is providing good care giving service. I have three or four caregivers. They're all great; professional, on time and do their job well. They were above and beyond when I didn't have a caregiver for quite a while. They came out and the coordinators were very good in providing me with good service.
---
Susan362807
December 23, 2016
I am a current client of this provider
ResCare is excellent. I get housekeeping or personal care such as bathing and dressing assistance. I've been well treated and the caregivers have been extraordinary, such a great company. I have two caregivers, Patrick and Susan and I recently have someone named Monica. She was substituting for Susie and she was excellent too. All of them are just superb – Wendy (the person who I pay my bill to), Andy, Rebecca and Sandy (the person that my caregivers report to).
---
Joe832723
December 20, 2016
I am a current client of this provider
ResCare helps with preparing meals and get my husband his breakfast all the time. If he has to go to the doctor they take them to the doctor. They do any type of service you need in the house. They're absolutely wonderful. Every day is just a wonderful service; their attitude and willingness. I have no problem with scheduling and billing. I absolutely would recommended them.
---
Dennis275212
December 17, 2016
I am a current client of this provider
ResCare caregivers are on time and they listen. They help me brush my teeth, help me use the toilet, give me a bath, helps me get in my wheelchair, and they also help me shave. I've been working with them for probably 8 to 10 years now.
---
From ResCare HomeCare Sun City, Arizona
---
Because all care is personal.
ResCare HomeCare personal care provides customized, hands-on assistance with day-to-day activities so your loved one can stay at home.
Our full range of daily personal care services includes daily meal preparation, housekeeping and maintenance in addition to assistance with daily living activities such as bathing, hygiene support, grooming, feeding, toileting, transferring and ambulation.
Request Info
Get full access to reviews, cost information, and amenities