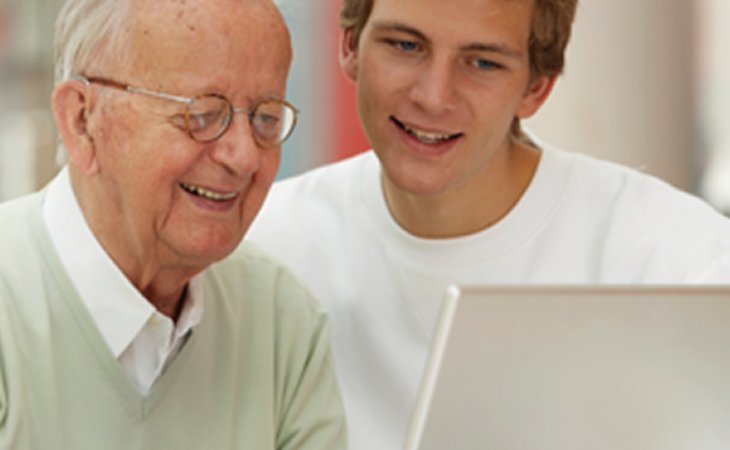 Top nearby In-Home Care Services
Reviews of Griswold Homecare Prince George County
---
tracytn
June 19, 2016
Other
Griswold Home care provided some of the most caring, dedicated home care to my father as he was diagnosed with early stages of dementia in Ft Washington, MD. They were prudent in carrying out their assignment which relieved me of a lot of worries. Ms. Turner and her staff at Griswold should be commended as one of the finest Home Care Providers in the Prince George Area of Operations. Thank you for a job well done and be blessed in all or your future endeavors. Sincerely Tim Tracy
---
Caring0605174
June 26, 2013
I am a current client of this provider
I chose Griswold Home Care-Prince George County because of the positive reviews about it. They give good service. Their caregivers are excellent. My mom really likes them. They are very attentive, caring, and gentle. They are doing a good job.
---
Joseph6
July 28, 2012
I visited this facility
I was taking care of my wife for about 2 years and she suddenly got too much for me. I wanted somebody to help me and so I tried Griswold Home Care. We tried several caregivers from them before we found Merissa. She was excellent. She takes care of my wife like she takes care of her own mother. She bathed my wife and helped her around with anything. She was never late even once. She always treated my wife with respect. It was funny because when she first came in, my wife had Alzheimer's but was still independent. She would always say to Merissa to go home. She would watch her around the house and she makes signs to me to let go of Merissa. Then after 2 months, they had adjusted with each other. My wife would be looking for her as soon as she can't see her. One time Merissa was upstairs chaging the beds and my wife was looking for her. When Merissa got down, she asked Merissa if she can make her coffee or lunch. It was funny remembering those times. Overall, Griswold did an unquestionably good job for my wife.
---
Mariam1
July 24, 2012
I am a current client of this provider
They were referred to us by a hospice. I think hospice is like the experts in working with seniors that are transitioning. They give a really strong recommendation with Griswold Home. I remember I inquired at 5.45 in the morning and by 6.15 AM, they responded to me. They were in my house that very day interviewing me, the family and my mother. The very next day they matched just the right caregiver for my mom. The caregiver was a gem. She is like my mother's sister and a family member. She just fit right in. She helped her out with everything like bathing, toileting and eating. The best thing is, she is a good companion for my mom. She carries on a conversation with my mom even when my mom doesn't understand. She engages my mom even though when my mom says something that really doesn't makes sense, she responds back. She laughs, cares and interacts as if she is normal.
---
ljacss
July 07, 2012
I am a current client of this provider
I needed someone to care for my adult son from time to time. I was unsure how comfortable I would be having a stranger in my house. The Director that did the interview was very knowledgeable and professional. She understood my concerns and provided a caregiver that understood my son's needs. On many occasions I contacted Griswold on short notice and they were able to provide an appropriate caregiver. There service is excellent and there prices are very reasonable.
---
Diane4
June 29, 2012
I am a past client of this provider
Initially it was because of the price, quite honestly and so we considered Griswold Home Care. I was looking for something that we can afford and I like the fact that they were cheaper in price yet they offer benefits like many other companies offer. I thought they were more reasonable so that's what really started it in the first place. I have used them quite a short time for about a year or two. Since then my mother passed away. Their service was very good and there are a lot of things I like about them. My very first interface with them was with their director. She was just so responsive to my calls and they came out immediately to the house. Secondly, the situation was we don't need them all the time. We have a family friend who also takes care of my mother then but there would be occasions where I would need a backup. Often times when I call Griswold, It was not a very long notice. Sometimes too short like a couple of days and the lady in the office who took the calls I thought was just exceptional. The way she listens to what was needed , the way she work to get someone that would fit my mother's needs like someone nearby in the local community. She went the extra mile to find someone that was a match for my mother because not everyone gets along with every person. My mother was hard of hearing and she couldn't always understand the caregiver. One time, she was sent a caregiver with a foreign country background and has a strong accent and my mother had a difficult time understanding her. When I mentioned to Griswold that we were having a problem they just jumped right on it. They fixed that right away. They really tried to meet our needs and I just appreciate that. In my case it was always short notice and I was just impressed with the way they responded. And the people that they sent were very kind. I never had a bad experience or problems with any of the caregivers over the past couple of years.
---
About Griswold Homecare Prince George County
---
Griswold Homecare Prince George County is an in-home care provider serving Suitland, MD and the surrounding area. Griswold Homecare Prince George County offers non-medical services in the home, such as meal preparation, housekeeping, and transportation. Contact the provider for more details on home care services and rates.
Request Info
Get full access to reviews, cost information, and amenities