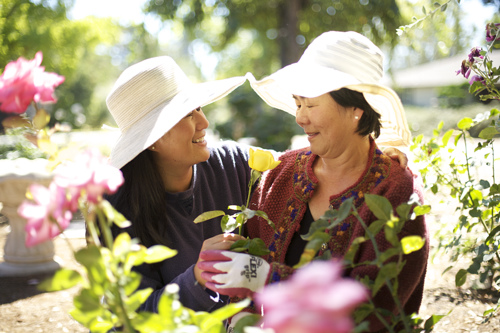 Top nearby In-Home Care Services
Reviews of SYNERGY HomeCare Emerald Coast, Florida | Santa Rosa Beach, FL
---
Rodney
August 22, 2017
I am a current client of this provider
One of the things that bothers me the most is that Synergy has a hard time keeping consistant people. It seems like there's a constant change of people. I has been on the phone with them ever since we started, hashing out the same issues. The first issue is constant rotation of people, and the other is billing. I am billed four hours automatically. When I go question the hours I can see that a person left a half hour early or came in an hour late. I'm asking them to fix the billing all the time. I told them you're billing me $150 a week and your people aren't showing up on time, and we're constantly changing the hours of what time people get in and out. We have been working for the past two weeks now to try a different approach. They took me off the automatic billing, and before they bill me, they're going to call or email me to make sure my records match their records. I keep tracking who's in the house, so were going to try that now. I'm giving them a month or two with this new idea on how to bill me. If it works out, then I'll stay with them. It's been a little bit of a rat race dealing with these two issues.
---
Lynn821263
September 30, 2016
I am a current client of this provider
I needed a sitter, and Synergy Homecare did a wonderful job. I've a friend that used them, and they were very happy with them. I've been using them for about 2 months. The caregiver is excellent.
---
Brass Tacks
November 20, 2014
I am a current client of this provider
Great caregivers and adminsitrators. If there is a problem, it gets fixed.
---
lolapink
August 11, 2014
Other
The quality of healthcare that my father currently receives from Synergy healthcare workers is very uneven. In addition, I was bothered that the first two days the scheduled employee did not show up. Then I learned someone had told my family members that she had been dismissed. I was surprised a potentially libelous disclosure was coming from a franchise company like Synergy. There was another morning that our home care attendant was a no-show, & yet another morning when a returning attendant expressed disrespect regarding another family member. Still, I was of the opinion we were just unlucky until today when I unintentionally overheard comments made by supervisor Renee to our healthcare worker (via her high-volume cell phone), comments that were, at the very least, inappropriate, & regarding family members she hasn't met, or communicated directly with. I'll only say that one is left to feel that Synergy in Santa Rosa Beach, FL cares mightily about making money & engaging in gossip with their family contact, but is in serious need of labor law & business ethics training.
---
sh32459
January 23, 2012
I am a current client of this provider
Dale and his staff did a great job meeting the needs of my husband. Our caregiver is always on time, cares about what she does, and I like that they have caregivers who work in South Walton County without charging an extra fee.
---
From SYNERGY HomeCare Emerald Coast, Florida
---
Synergy HomeCare provides personal assistance and caring to people in their homes. We offer hourly, daily or live in service for people of all ages. A Proud Member of the AARP National Employment Team. Both AARP & Synergy value the experience that a mature caregiver can bring to someone's life! NO CONTRACTS, JUST CARE! We have employed state of the art time and attendance telephony technology to ensure that your loved one is never without care.
Synergy HomeCare, the most trusted name in non-medical home care, stands out from the rest because we provide home care services to all ages. We can work with anyone in any age range and with any home care need. We also fully understand the importance of both immediate and long distance home care.
Request Info
Get full access to reviews, cost information, and amenities