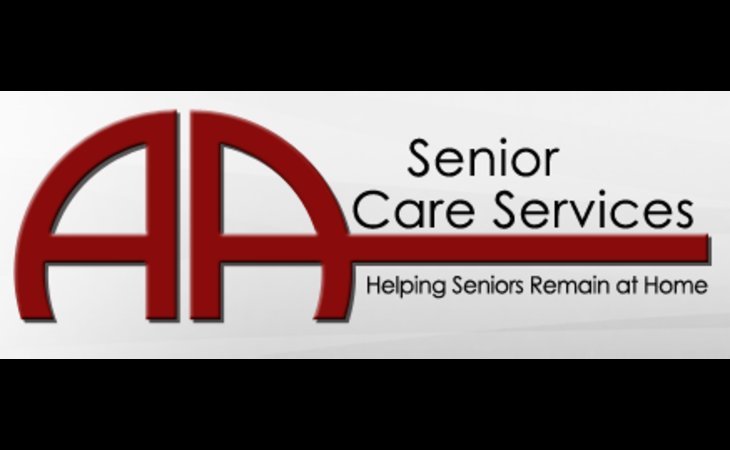 Top nearby In-Home Care Services
Reviews of AA Care Services
---
WF
November 05, 2016
I am a current client of this provider
We have been using AA Care Services for about a month now, and AA Care Services are providing my wife some very good services. They help her with shower, minor personal care, minor housekeeping duties, and moving her around the apartment. She really likes the woman who comes in who works with her. But they need to improve on their schedule management as they have on three occasions attempted to change the care provider, and we allowed them to do it once, but it's difficult for my wife to have to accommodate herself and adjust to the provider.
---
KimM134
January 07, 2015
I am a past client of this provider
I was recently involved in an accident and had a sever injury to my right leg. While I was in recovery I was needing assistance getting around and doing my normal every day routine. To decrease the burned on my family I decided to hire AA Care Services to assist me. Once I gave them a call I was able to speak with Helen and set up a time for her to come visit me and assess my needs and concerns. Helen was able to answer all of my questions and get me set up that day with a caregiver. AA Care Services office and staff were wonderful and very sympathetic to my situation. Laura, my caregiver, was so helpful around the house with preparing delicious meals for my family, helping me shower and get ready for the day, cleaning up my house, and driving me around to run errands. This was such a difficult time for me and I was unsure of a stranger in the house during my recovery- but what a wonderful difference having a caregiver has made! Laura soon became one of the family and I know I would not have recovered as quickly without her help. I highly recommend AA Care Services to anyone needing assistance for themselves or a loved one.
---
Vicki6
March 04, 2013
I am a current client of this provider
AA Senior Care Services provides care in the home 24/7/365 for my 95-year old godmother who has Alzheimer's. She is ambulatory, feisty, testy, funny. The ladies who care for her are more than watchful, careful to report any change in physical condition or behavior. I would not have any freedom were it not for their dependable, caring service.
---
Pat14
March 01, 2013
I am a current client of this provider
Marty, our caregiver, is very good with my mom. She's just wonderful. She handles her very easily and very well. My mother has gotten to a point where she sees her as another daughter. That's how good it is. Marty is very very kind and compassionate. I never had any problems with her and she goes out of her way. That part, I never had any problems with. My issues are when something happens and Marty has to be gone, we get this constant influx of different people. I don't know if they have any control over that. They probably don't. Marty was out and had a jury duty one day. We understand if that happens sometimes. Rather than checking what they could do in advance, they ended up sending two people in one day. One in the morning and one in the afternoon. One time they did this and they couldn't find somebody and so they have to pull somebody out in the office to come and do it. I don't know if it's because of too many people they're trying to service and not enough help. The fact that they don't have enough help because they can't get help? That's the kind of thing that I ran into. I did tell them a couple of times that I was not real happy about the issue. I know my mother sounds like she's very lucid. When we're holding a conversation, she would look at you and it's just a complete blank and that's part of her dementia. When they say something to her, of course she's gonna agree to it. I had told them in the past that I understand what's happening but there needs to be a contingent plan. Unfortunately, I'm the primary caregiver. I'm the only one here. I have to live with her. I have to deal with it all the time. It makes it harder on me when I know that I don't know who's there with her and what they're doing. I'm not assure with them as I am with Marty. With Marty, I don't have to hesitate to walk out of the house at all with her there. I have been using AAcare for 8 months. Overall they've been very good. I really think that they do a good job. I don't have any problems them other than that type of issue.
---
Vicki5
January 30, 2013
I am a past client of this provider
We used them for my mom from April until the first week of November. My mother has early onset dementia. AA Care supplied two caregivers. We had someone there 6 days a week. One was there 4 days a week and one was there for 2 days a week. Both ladies did a very good job with my mom. They were very pleasant. They took good care of her. The only thing was we had trouble with the billing but that was taken care of. Other than that, the care they provided for my mother was excellent.
---
Jayne1
November 16, 2012
I am a current client of this provider
I am very impressed with the care I have received from AA Care Services and would certainly recommend them to anyone. They are always ready to serve and they try to meet your every need. I am extremely satisfied with the care they have provided.
---
---
AA Care Services is an in-home care provider serving San Antonio, TX and the surrounding area. AA Care Services offers non-medical services in the home, such as meal preparation, housekeeping, and transportation. Contact the provider for more details on home care services and rates.
Request Info
Get full access to reviews, cost information, and amenities