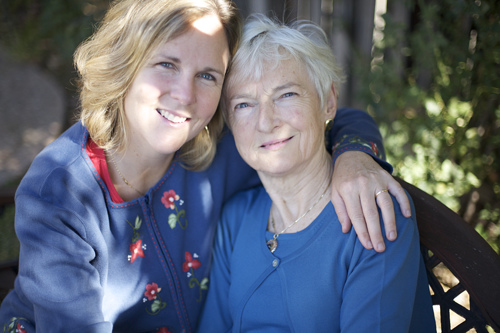 Top nearby In-Home Care Services
Reviews of Hearts At Home
---
Mary in Oz
September 15, 2015
I am a past client of this provider
We were very pleased with the services offered by Hearts @ Home, starting with Mark's first interview with my 92 year old parents. He matched up their needs & personalities with just the right fit of expertise and personalities of his staff. Their staff definitely not only performed the needed tasks of daily part time care, but their kindness and friendship definitely came from their heart. As needs and frequency increased, they eased our worries about our parents living independently for many months until an assisted living facility option became available. We'd be quick to recommend them.... in fact, in a heartbeat.
---
Sanders Family
May 28, 2015
I am a past client of this provider
The Sanders Family would like to thank Hearts at Home and all their staff for a supportive and complete experience. Our mother became ill in late Summer of 2015. We quickly realized mom would need outside care. It is unsettling to have strangers live and care for your mother in her home. Quickly we were reassured by HAH and felt comfortable with our decision. Over the days, weeks and months we had many (and I mean many) changes that needed to be addressed quickly. Mark and his staff were always quick to reply and get right on the task at hand. There were adjustments in staff and scheduling on a regular basis. We went back and forth between 25 hours per week, and had some weeks that were 24/7 (as needed). They handled it with swiftness and professionalism. Mom felt very comfortable to speak her mind and asked for changes when she felt necessary. Again, her requests were met quickly and always satisfactorily. Mom passed away recently, and we are thankful for the love and understanding care that was given to her. Thank you so much for supporting our family through a very difficult yet blessed time of our lives. The Sanders Family
---
Caring104465950
April 27, 2015
I am a past client of this provider
We hired a caregiver from Hearts at Home for just a few weeks. They were exceptional, and they took very good care of my sister. The rest of the family liked her too. She did laundry and some light cleaning and basically took care of her.
---
labuchanan
February 19, 2015
I am a current client of this provider
I have been aided by various caregivers from HEARTS AT HOME for 1 year now in the capacity of once weekly respite assistance with my 90 year old mother while I run errands. Each caregiver has been responsible, capable, and caring. The office staff has always been most helpful with scheduling for extra hours or with necessary schedule changes. As a result, I felt confident to accept an opportunity to take an 11 day vacation. Mark, the owner, and his staff worked out the scheduling for round the clock care. Everything went smoothly. Because of the positive experiences we've had, I volunteered to be a reference for this company.
---
With gratitude
October 01, 2014
I am a past client of this provider
We became clients of Hearts At Home after returning home from a hospital stay after my husband had double pneumonia. He was in his final days of Alzheimer's Disease, and my children made me realize that I could no longer care for him night and day. Hearts At Home came to our home to talk about their service and began helping me that very night! Such a blessing they were for me and my husband! Every person we came in contact with was very professional, sensitive, caring and trustworthy. They were so kind and respectful to my husband, as well as to me and our family. I would highly recommend their services to anyone searching for help for their loved one.
---
Caring82039650
December 30, 2013
I am a past client of this provider
Three months ago we used Hearts at Home for my wife. I chose this because it had a 5-star rating. I don't have anything negative to say. The staff that took care of my wife is very loving and kind. She treated my wife like she was her own grandmother.
---
brentwood
July 31, 2013
I am a past client of this provider
We have been very pleased with our relationship with Hearts over approx. the last 3 years providing caregivers for a 90+yr old friend who were competent, trained and capable. The staff was always friendly, and attempted to meet any requests we asked. Overall we relied on the caregiver to give us daily reports on the activities of our friend and best of all, they liked each other.
---
Trina1
May 29, 2013
I am a current client of this provider
When we needed some immediate care for my mother, the owner of Hearts at Home called me up. He dropped by in my office and gave me some brochures about their place. We had a one hour and a half talk. I liked him and his philosophy. They are a very small company and does not want to get real big to make it more manageable. He and his wife are very hands on. I called their references and they were all absolutely glowing references and told me about how they are personally involved with all their clients. They don't use contract labor in which I really liked. He also talked to my mother personally and I was very pleased. Their caregiver is God sent. She is a blessing. She did provide 24/7 care. She has taken a lot of stress and a whole lot of workload off for me and my sister. They are accommodating. When my mother was in the hospital they sent her flowers and a card. They would call for updates to see how my mother was doing. They all know their clients and the families of their client. They know personally what is like to go through trauma and the stress of taking care of an older parent. Hearts at Home has just been wonderful. Just one thing, the cost is a factor as they are really very expensive but then they have their own 24/7 personal care so we have the control.
---
kelly p
April 23, 2013
I am a past client of this provider
When I scheduled cosmetic surgery including a face lift with laser resurfacing and liposuction, I knew I would need some help once I got home. I didn't want to bother friends or family. Searching the internet, I found Hearts at Home. Having professional care from Hearts at Home aided me physically and emotionally, allowing me the peaceful rest I needed to heal quickly. My doctor was so impressed at the speed of my healing, and I give credit to my great after-care. I highly recommend the wonderful caregivers at Hearts at Home for those first crucial days after surgery! Kelly Pruitt
---
Ardis
February 15, 2013
I am a current client of this provider
I have nothing but good to say about Hearts At Home. The owner, Mark, came to visit and found a very good caregiver for us. They would give me complete coverage while I am gone or out of town. I don't have to worry about anything. The caregivers are right there and do whatever I need them to do. They vacuum, they do the laundry, and they take him on little outings. They're just fabulous.
---
sulu
March 08, 2012
I am a current client of this provider
I AM A BLESSED PERSON TO HAVE THE STAFF OF HEARTS AT HOME TO CARE FOR ME. THEY ARE VERY COMPASSIONATE AND FRIENDLY AND GOOD LISTENERS. I AM A DIABETIC AND HAVE HEART ISSUES AND NEEDED A COMPASSIONATE HELPER. I WOULD RECOMMEND HEARTS AT HOME STAFF. I HAVE HAD THEIR CARE SINCE MARCH-17-2010. I LOOK FOREWARD TO SEEING MY CARE GIVER.
---
Jackie S
February 23, 2012
I am a past client of this provider
For years, I have watched friends deal with aging parents and in the last year I have had to face this concern with both my father and mother. I chose Hearts at Home for one reason, STAFF. From the initial phone call to the first meeting, to home visits, it was a smooth process and I felt at ease knowing that my father was being taking care of by people who considered him more than just a client. We all agreed on what care was needed, what type of personality would work best with my father and the costs involved. Knowing that Hearts at Home was only a phone call away from making an emergency visit allowed me to continue working and took some of the stress off of managing my family and an aging parent. 6 months later, my mother was in immediately need of home assistance and t his time my job was easy. Just gave Mark a call and immediately everything was set up with my mother. Each parent had a different caretaker that was perfect for their personality. It was extremely important for me to select a home care facility that hires their own home care staff and that the same person would be visiting my parents on every occasion. This allowed both parents to feel comfortable because they would see the same person every time. I would strongly suggest giving them a call if you are look for home health care for a loved one.
---
---
Hearts At Home is an in-home care provider serving Overland Park, KS and the surrounding area. Hearts At Home offers non-medical services in the home, such as meal preparation, housekeeping, and transportation. Contact the provider for more details on home care services and rates.
Request Info
Get full access to reviews, cost information, and amenities