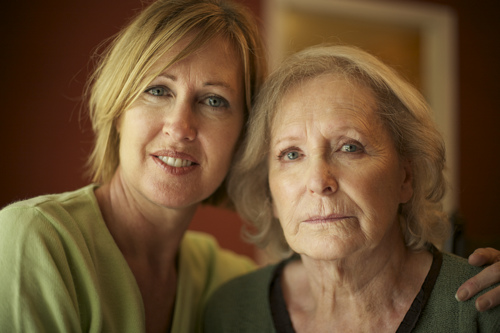 Top nearby In-Home Care Services
Reviews of A Place at Home, LLC
---
lvogel2511
February 20, 2017
I am a current client of this provider
I had tried several agencies and was about to give up on finding care for my mother when I found A Place At Home. I gave them a try and it has been a very successful experience. The Caregiver is very involved and caring, putting my mother's interests and needs first and foremost. Everyone in the company has been genuinely involved and goes the extra yard to make sure anything and everything regarding my mother is taken care of and cared for. No matter the concern, however trite or huge, the staff work diligently to solve the situation and make certain that my mother (and I) are satisfied with the results and the services. This company is truly client oriented.
---
nebraska68114
September 30, 2016
I am a past client of this provider
The wonderful staff at this fine company helped me (as they still are) through the absolutely most difficult time of my life. I had been taking sole 24/7/365 care of Jacy, my dear wife of 54 years, who was struck down by the awful dementia of Alzheimer's, or another equally wretched form of dreadful slow-onset dementia.
For five years, I was able to keep my love at home. Toward the end of this period, symptoms - gradually at first, but much more quickly near the end - accelerated.
Eventually, early this past July, it became necessary for me to seek help. Our real-estate agent, herself a nurse, is whom I turned to for help. Immediately, Sherri said, "There is only ONE company in Omaha; it is the best!"
Soon, "A-Place-at-Home" was in OUR home, trying desperately to help my wife (and me, now a trembling lost soul). The acceleration of the horrible symptoms quickened. It was obviously necessary to find a well-staffed quality "memory-care" institution. "A-place-at-home" helped my wonderful children, to find the perfect place.
Jacy was there for a short time - seven weeks only. Things in, and for, her mind were cascading into an ever-quickening sad state. My woman always has been astute and "in-charge." She knew, and made her own decision that it was time to "begin dying." She would neither eat, nor would she get out of bed. It became obvious that it was time for Hospice.
The Hospice group that my friends at "A-Place-at-Home" recommended were also a great support organization. Jacy was within hours of passing, but these Hospice people were quick to educate me about the "processes of dying." It was quick, YEARS too quick for me, but all my support team knew what to advise for me and my kids, now successful adults themselves.
Coincidences (actually Miracles) happened. I was a wreck, but able to at least "pay attention" to the wonders that were happening around me.
"A place at Home" was there for me. So was the Hospice crew, and the memory care team. Also the funeral home folks. (Jacy had prearranged, 18 years ago, all the details and costs for her, and my own, end-of-life preparations.) There was a second nursing team involved near the end. They, too, were terrific.
NOW, A-Place-at-Home folks are keeping track of me, and my progress through my grieving process. Jacy and I were totally close, best friends, "only" friends actually (other than our great kids and our sweet kitty). Topaz Cat, I still have, thank the Lord. She is joined up with our friends at "A-Place-at-Home" to make sure I do not "get into trouble." I hope they all realize the difficulty of THAT task.
I am more than willing to try help another family who may face the scary difficulties of dementia, home care, institutional care, and the process of dying - for one of their own. Start out with "A-Place-at-Home" is my advice. Get my phone number from them, if appropriate.
I've "been there, done that"; it surely hurts inside, and you all will need the kind and loving care available at this fine organization.
Remember, if "It" happens, "It" is real. Accept that "It" - IS actually our Lord. S(He) is watching over each of us. Always has been, is now, and ever will be. Jacy is especially - now - an integral part of "It."
So are YOU.
Regards, William Holmes
---
sarahyost
September 29, 2016
I am a past client of this provider
I truly can't thank everyone at A Place at Home enough for all they've done for my family throughout the past few years that we've been utilizing their in-home care services. Their team has been amazing in every way and we've honestly viewed many of the caregivers as an extension of our family. The care and love that the staff and especially the caregivers have shown my parents has been remarkable and our family has appreciated it so very much. I cannot possibly imagine how we would have gotten through the past few years without you guys. Thanks for all you do!
---
Jennifer L
March 17, 2015
I interviewed this provider
I have finally regained peace of mind due to the expert services of our RN Advocate from A Place at Home. My husband had been experiencing memory loss. We were desperate to find someone to help us figure out how to handle his condition. A Place at Home has nurses to advocate for their clients. Our nurse's knowledge enabled us to get a geriatric assessment and diagnosis in a timely manner so the proper meds could be started. She has been by our side for two years and helped to relieve our anxiety by creating an organized plan to keep us at home as long as possible. We are now enjoying our retirement knowing we will always have her and her Certified Nursing Assistants on our health team. We feel blessed to have found this company that truly cares.
---
Jenoneal
November 13, 2013
I interviewed this provider
My family does not live in town with our mother. We were impressed with the RN Advocacy services so she can stay in her home and enjoy life with her friends. The additional services will be helpful in the future. I was impressed with their 100% show rate for shifts. Sounds like a very caring agency.
---
About A Place at Home, LLC
---
A Place at Home, LLC is an in-home care provider serving Omaha, NE and the surrounding area. A Place at Home, LLC offers non-medical services in the home, such as meal preparation, housekeeping, and transportation. Contact the provider for more details on home care services and rates.
Request Info
Get full access to reviews, cost information, and amenities