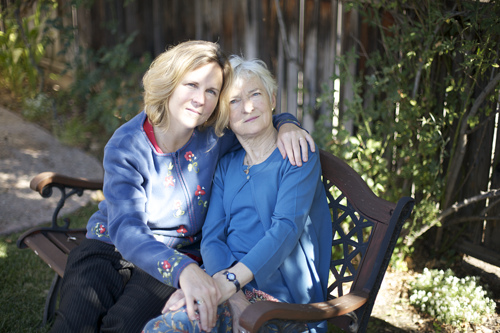 Top nearby In-Home Care Services
Reviews of Live Free Home Health Care, LLC
---
gagirl6545
May 29, 2013
I am a past client of this provider
My mother had stage 4 lung cancer living in an assisted living facillity. My father was living in an Alzheimers facility with late stage Alzheimers. All of the children lived out of state. The care provided by the Assisted Living facility that my mother was in as well as the facility that my father was in what horrible. The caregiviers were unwilling to help, neglected my father, didn't bathe my parents, etc. Basically we were told they didn't have time. We were paying a lot of money for both facilities yet no care was being provided to my parents, so my sister found Live Free and called them. What a difference they made in our lives. Their caregivers came and were so caring, patient, and loving towards both my mother and father in their respective homes. My siblings and I flew in frequently to be with our mother during this last part of her life and we got to know the caregivers very well. They became family to us and we trusted them dearly as we witnessed the way they cared for my Mom's needs and then went to care for my Dad. As much as I would have like to stay in NH to be with my parents full time, I had to go back home to GA, but leaving my parents in the care of such smart, professional and caring people made it much easier to go home. EVERY one of the caregivers that spent time with my Mom and Dad were so wonderful. I don't know how Live Free gets such great employees, but they far exceeded the quality of care that my mother and father received from the facility they were living in. Ultimately, we became 100% dependent on the Live Free Caregivers and did not use the one's provided by the faclities my parents lived in. Both my mother and father's face would light up when the caregiver came each day. As time went on, my mother passed away and the caregiver that was with me that day was so strong,caring and loving and I was so comforted by her being there with me. She rubbed my Mom's arm and I rubbed the other as she passed. We both cried and she immediately helped me out with what was next. I will always be grateful for the caregiver that was with me that day and how she took care of everything while I sat in shock and cried. Today, the caregivers still visit my Dad and they take him on walks, bathe him, play music and sing with him and just spend time with him as the facility he is in does not take care of him as we expected they would. If you ever need a caregiver, or just someone to spend time with an elderly parent, I cannot recommend Live Free Home Health Care highly enough. I would use them again in a heart beat if the situation presented itself.
---
Charley H.
December 01, 2012
I am a current client of this provider
We have gotten to the stage with our Mother that she needs assistance for a period of time each day due to memory issues. We tried a service two years ago while Mom was recovering from heart surgery, and they were OK. From the first interview with Live Free, we got the sense that we had stepped up to the Varsity Team. For the last several weeks, the care providers have been engaged and a joy to work with. The office staff is extremely helpful. We are fortunate to have a service such as this in our area.
---
Phylis1
November 30, 2012
I am a current client of this provider
I love Jason and Jennifer. They're very nice people. My insurance chose Live Free for us. They're the nicest people. I like them very much. They've done all they could to help me. Jennifer, Jason's wife, came here and I like her very much. They've always been very nice with me. When my husband was with me, they were wonderful. They sent the girls to help me with my husband and with the house work. They did house work and they also do medical things too with me now. I have Osteoarthritis and I have to have my blood pressure taken. I'm almost 86 years old. I have problems and I can't do so much in washing the floor. I like to keep my house clean. The caregivers are sweethearts. I love them all. They're wonderful people.
---
Cathy13
November 19, 2012
I am a past client of this provider
I found them to be very comprehensive. What I really appreciated was that the care management that they offered was very responsive. My mother had a 24/7 care for a number of months. I could call them up anytime. The care manager would know what had transpired with my mother within 2 hours. Their supervision and training were excellent. The caregivers were kind and very well trained. When there was somebody that didn't provide the care that we expected, they were quick to correct any issues like if the person is not to our standard or not a good match for my mother.
---
Art2
November 19, 2012
I am a current client of this provider
My dad had Parkinson's disease and my mother had a stroke in 2002. My dad would hire nurses on his own. As his Parkinson's got worse, it was more difficult for him to manage. As it turned out, it got so bad that he needed caregivers to take care of him. Meanwhile, my mom was moved to a nursing home. The reason he chose Live Free is that they were close by. I guess he called Jennifer, the owner and he was able to give it a try and he's happy that he did. They are really really good. First of all, my mom is a very difficult person to deal with. She raised me and she's always been that way. As she got older, she got worse. As her condition worsened, the family doctor, myself and my father decided to put her in a nursing home, so there was no reason to use Live Free. However, at the same time my dad's condition was worsening and so we used Live Free again to take care of him. My father needed a DBS (Deep Brain Stimulator) that they used brain surgery on. Hitchcock Hospital had a DBS put in. There were complications after he returned from the hospital. He was actually hallucinating from the heavy sedative that he was given and was acting strangely. The caregiver and I drove my dad at 9:00 o'clock at night an hour away to Darmouth hospital to get him check out again. The caregiver did this on her own. A lot of people would say "We'll I'm off duty, I'm not gonna do this". I really feel that Live Free goes the extra mile to take care of their clients. It was really extra effort on the part of Jennifer to come have someone take care of my mom who was living at home at that time and plus a caregiver who rode with myself and my dad an hour away to the hospital. It's been 3 years since my mom and dad used Live Free. They're reliable. Jennifer and her husband communicate well with myself and my dad. My mom and my dad always need someone there. They just can't go on a day without having someone. If a caregiver has a problem, they always have someone there to take care of my parents. If my dad was sick, they would send someone to spend the night with him and they would do it on short notice. They're very accommodating. My parents needed extra attention and Live Free is able to do that. I am very satisfied with them.
---
Cheryl6
November 19, 2012
I am a past client of this provider
I was at a point where I needed to make a decision for assistance at home. I've been caring for both of my parents by myself and it reached a point where I needed help. I interviewed all the companies in the area and I selected Live Free from the list of people available. I also clipped them out from the newspaper when they opened their business I think back in 2006 or so. I saved their clippings because I like their presentation when they introduced themselves in the area. I selected them because I could sense that they really were interested in personalizing the care to meet the specific needs of my parents. I certainly could not have done things without them. They had really qualified caregivers. They match the caregivers to my parent's personality and it really worked out really well. They helped with ADLs and they also did memory activities. They did a full spectrum of things from personal care to also involving the cognitive and the physical aspects of my parent's needs. When my parents passed away, it was an emptiness without the caregivers here. We developed quite a routine around their presence.
---
James15
November 19, 2012
I am a current client of this provider
I called several other providers and I was impressed with Jennifer. I have coverage from Live Free from 8:00 to 10:00 in the morning and then 4:00 to 7:00 in the evening. I can't walk or move on my own. They help me getting out of bed in the morning and prepare my meals. Overall, all the caregivers are extremely caring. They just love me. A lot of them would go out of their way to make me comfortable. They're very reliable and kind. One of the girls would sometimes bring me doughnuts in the morning. If I need a little tweaking in my wheelchair, one of the girls is quick to repair it for me. Everything is just perfect.
---
Bob15
November 19, 2012
I am a current client of this provider
Live Free provided all the services we needed. We needed nursing service, LNA service and we needed somebody that was dependable. It just work out very well for us. My mother was in VNA hospice and that had ended because medicare had ran out. She still needed care so we went with a private agency, which Live Free is. They really provided the services we needed like catheter assistance or somebody to look at her every now and then and also to keep her clean. She's unable to walk on her own feet that's why we needed somebody who's good at that. They're proven to be very dependable, consistent and very knowledgeable. I wouldn't really go back to medicare. I'd rather pay the money with Live Free and do it on our own. The caregivers are consistently good. They definitely screen them very well. Everybody has an excellent attitude. They're very caring and competent. They're there when we need them. When we need somebody for whatever reason, I call them and they provide that service.
---
SLS
March 04, 2012
I am a current client of this provider
In June Jen H. and her team began providing help for my parents. Since then my parents have required increasing complex 24 hour care and Live Free has always been able to meet their needs. My brothers and i live out of state and it is very comforting to know we are working with such a wonderful team of professional caring people who hav enabled my parents to continue living together in their home.
---
KAK
March 01, 2012
I am a current client of this provider
This is an excellent provider. The couple who runs it are honest, willing to discuss openly any problems or concerns, very responsible about addressing concerns immediately and run a tight ship. The caregivers they hire have been very reliable and qualified in the overwhelming majority and the few times that there has been any kind of issue, they have been willing to discuss it and have always taken the caregiver out of my father's home if that was what he or I wanted. The caregivers are varied in their experience (some are nurses and others are not) so that whatever level of care that is needed, can be accommodated. For the most part, they are wonderful, caring women whose company my father has enjoyed wholeheartedly. He has been in and out of the hospital also and Live Free can immediately stop care (when that happens) and bring it back as soon as is necessary. He has been very well cared for and is SO grateful that he can stay in his home. We have been using Live Free for over a year now, at first with about 6-8 hours of care per day but last summer we were forced to ramp it up to nearly 24/7. They have exceeded our expectations and have been a perfect godsend to us!!!
---
About Live Free Home Health Care, LLC
---
Live Free Home Health Care, LLC is an in-home care provider serving New Hampton, NH and the surrounding area. Live Free Home Health Care, LLC offers non-medical services in the home, such as meal preparation, housekeeping, and transportation. Contact the provider for more details on home care services and rates.
Features of Live Free Home Health Care, LLC
---
Rates
Overnight Rate:

1

Hourly Rate:

$21 $27/Hour

Live In Rate:

Negotiable
Request Info
Get full access to reviews, cost information, and amenities