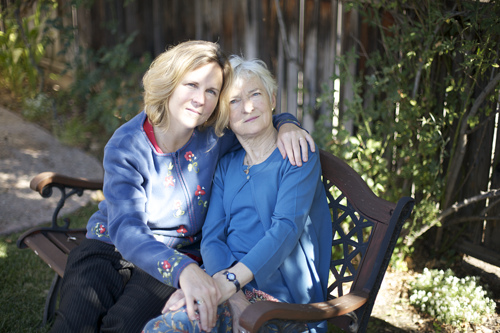 Top nearby In-Home Care Services
Reviews of Senior Helpers of Contra Costa and Alameda
---
Anne30
January 28, 2014
I am a current client of this provider
Someone I knew had had someone from Senior Helpers and recommended them to me. I needed someone right away because the caregiver I had left. The caregivers are excellent. They're very good with my husband and they do a good job. I used them since February of this year.
---
Susan83845350
January 23, 2014
I am a current client of this provider
I found Senior Helpers online and hired them. Their caregivers are very good. They're punctual and very passionate. If we need to change schedule they would right away find someone to come over.
---
Shirley34
November 22, 2013
I am a current client of this provider
My daughter's friend recommended Senior Helpers to us. We had already talked to 4 agencies but we were really impressed with Senior Helpers. We decided to go with them. I was coming from a hospital and I needed some help.
I'm very lucky. The lady I have is very helpful. She's not only a good helper but a good companion. I have no negative things to say about her. I like her attitude. She's very positive about anything. She's just a good help to me in every way.
---
Caring5996
November 21, 2012
I am a current client of this provider
We made our first contact with Kevin. He came out and talked with us. I've been pleased with Senior Helpers. I've had two representatives and both of them are very good. Pamela, who's with me most of the time has been remarkably good. She's a good helper. She helps me with light housekeeping and mostly on personal grooming and medications. I'm in physical therapy so she takes me there and back. I am using them now for 2 months and I'm very happy with their service.
---
Tiffany5
November 21, 2012
I am a past client of this provider
Fred from Senior Helpers has been instrumental in my Grandfather's care. Words cannot express how appreciative I am for his help. He cared for my grandfather like he was his own father. Fred is professional, kind and treated my grandfather with dignity, even during his last days. He updated the family and kept me in the loop regarding his daily care. Fred always responded with kindness and sympathy, even on my grandpa's bad days. Fred was with me the morning I found out my grandfather passed. He was respectful of our family during this tough time. Whichever family he gets to work with next will be a fortunate family.
---
Jackie4
October 29, 2012
I am a current client of this provider
My husband was the who found Senior Helpers. We've been very happy with them. The helpers are very pleasant. Vicky, my caregiver, is doing everything for me. She helps me shower and prepares my meals. I had Senior Helpers since I fell down and broke my shoulder, my arm and my leg around 8 weeks ago.
---
Helen2
October 29, 2012
I am a current client of this provider
Senior Helpers did good. I had two caregivers. The first one is great. Everybody is great, and I never had a problems at all. They all had conversations with me and I enjoyed having them around. They even bring me flowers. My son is the one dealing with the owner. He seemed very nice and cooperative. They're just great!
---
Caring6698
October 29, 2012
I am a current client of this provider
My son in-law hired Senior Helpers for me. Valerie, our caregiver, does a good job. She's very helpful, organized and very pleasant. So far, I'm very happy with her. One of the things I can't do is drive and she's been very good about that. She's a good driver and that's been very helpful for my doctor's appointments. She takes me if I have to go somewhere. She also goes to the grocery store and does shopping for me. She also cooks when I need her too. She helps in changing my bed and that kind of thing. Kevin and his staff are very friendly and pleasant. I haven't had any problems with them.
---
Bob11
October 29, 2012
I am a current client of this provider
We met the caregiver who was looking after a dear friend of ours who was in hospice care before. We got to know her as we were visiting my friend. It just happened that she was with Senior Helpers. So we hired them and we're very satisfied in getting their service. The caregiver is such a big help. She give me a chance to get out of the house. She helps prepare meals for both of us and does light housekeeping for us. I'm pretty senior myself and older than my wife. She could handle things and it's a big help to me. She also helps with some of the therapy homework lessons that my wife was getting. She's very helpful, friendly and conscientious.
---
Hazel2
October 24, 2012
I am a current client of this provider
The caregiver we have from Senior Helpers is very good. She does everything for me. I am very comfortable with her and I like her very much. She is very kind and very thoughtful. What we also like about her is her enthusiasm. She's very observant too. She knows what I need before I have to say I need something. She always sees to it that something has to be done around the house. She's always a step ahead of me. She's very considerate about what I need. She's very personable and likable. She tries to find solutions to different things. For example when I'm changing clothes, she always suggest a good combination of clothes for me to wear. When she's around the house and if she feels that I'm not comfortable, she tries to make me comfortable.
---
Ellise
October 24, 2012
I am a past client of this provider
We came across Senior Helpers when my husband was in the hospital. When they released him they said he needed to have a round the clock care so we got Senior Helpers. I used them a year ago around July. For the most part, the caregivers were good. There were one or two who were not sufficient in their care. Some are just better than others.
---
Beatrice2
October 23, 2012
I am a current client of this provider
Our children decided I needed more help because I was taking care of my husband on my own. I'll be 82 in a few days and it was getting too much for me. I was really getting tired. So my daughter called a couple of agencies. I chose a different company first. It didn't work out eventually. That girl just did nothing but sit on the sofa to read and watch TV. With that, my daughter decided to call Kevin and they sent a wonderful caregiver. She's really great and she takes right over. She comes in and ask me how the night went with my husband. She helps him bathe, gets him dressed and brings him downstairs. While we're eating breakfast, she goes out there and vacuums, fixed the bed, does the laundry. She does physical therapy with him and mental therapy. They do the crossword puzzle from the newspaper everyday. She does arm exercises too. My husband has a bicycle to exercise his legs which she would help him with. She just takes over and she's been such a help. I don't know what to do without her.
---
About Senior Helpers of Contra Costa and Alameda
---
Senior Helpers of Contra Costa and Alameda is an in-home care provider serving Moraga, CA and the surrounding area. Senior Helpers of Contra Costa and Alameda offers non-medical services in the home, such as meal preparation, housekeeping, and transportation. Contact the provider for more details on home care services and rates.
Request Info
Get full access to reviews, cost information, and amenities