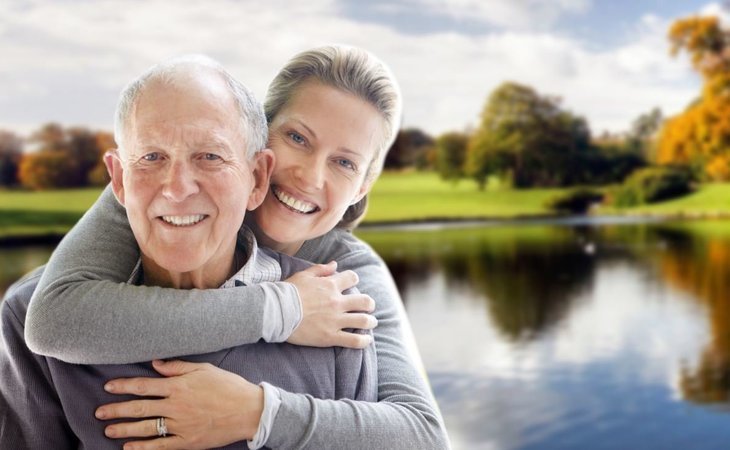 Top nearby In-Home Care Services
Reviews of Firefly Home Care LLC
---
Gwen L.
October 27, 2016
I am a current client of this provider
I'm just very satisfied with Firefly. I will give them an A++++. Denisia my homemaker has a heart, friendly and outgoing. Sue the boss, Michelle and Carmen are just wonderful too. Whatever you need, all you have to do is call that company. They work for you, you don't work for them. That's what I like about them. They're there for you. I would recommend them.
---
Sandy G.
September 14, 2016
I am a current client of this provider
We found Firefly Home Care a year ago for my mother. After she passed away we went to the VA and they said my dad needed some help. We found out about Firefly through the VA. There was a consultation first. We knew one of the employees; we had asked for her so she's been coming out. Right now, she is coming one day a week for 2 hours. She'll go to the grocery store for my dad, do the cooking, do laundry, and of course visit with him. Our caregiver is very good and very caring. We really like her. She tries to make my dad comfortable. She watches out for him. My dad likes Jell=o so she'll make it for him every week. She's very helpful to him and he enjoys her coming.
---
-Mike L
September 09, 2016
I am a current client of this provider
I searched and found Firefly on the internet when we were having problems with another company. We called and talked with them on the phone, had them come out and talk to us in person and decided to go with them. Everybody has been pretty professional. When we started, they were helping take care of my grandfather and he passed a year ago. We keep them coming to take care of my grandmother. The level of service needed is very little, but they are here in case something happens. She's happy with the crew that we've got. She knows everybody and is pretty personal with them. Some of them she even gets Christmas gifts for!
---
Becky C.
September 07, 2016
I am a current client of this provider
Since I've had Firefly Home Care, I've had a variety of caregivers. I'm most pleased with the one I have. She is well suited to meeting my needs. We get along really well. She takes me to any medical appointments that I have, which are all over except the town I live in. She does a lot of driving; she's a very safe driver and gets me to my appointments on time. Two afternoons out of the week, she does a lot of house work and laundry. Most of all, she's very courteous and is a good listenener. She's very flexible. She does whatever I ask her to do that day because the things that I need to have done vary a lot.
---
MikeNWKZP
May 11, 2016
I am a past client of this provider
The care they provided for Vernon was great. All the caregivers were really good to him. The caregivers had Christian upbringings which was really important to him. They not only helped him with his daily needs but also helped him around the house. We had them for 2 years and didn't have any problems.
---
Leroy6
February 27, 2016
I am a current client of this provider
The caregivers take good care of us. They do a good job around the house. They're helping and caring. We have Firefly Homecare for more than a year now. I'm satisfied with their care.
---
Darlene35
February 18, 2016
I am a current client of this provider
We absolutely adore Marie. If I'm on a telephone call, she just goes ahead and keeps working. She's a wonderful girl. We absolutely love her. I really couldn't say anything negative about her. She's a very good person.
---
Judy124271250
February 18, 2016
I am a current client of this provider
The girls have been competent to do the things I want them to do. I have Firefly Home Care for 6 months now. The caregivers are professional. They know what they're supposed to do.
---
Peter38
January 27, 2016
I am a current client of this provider
Firefly Home Care is excellent! I specially like the part where they can drive me around where I want to go. I got big time diabetes and they're a great help. They do everything for me. They work big time.
---
Caring75517050
May 14, 2015
I am a past client of this provider
We had Firefly for two weeks, and during those two weeks, we had ten different caregivers in the house; that was totally unacceptable. We met with the owner; he was very nice, and he told us that everybody was very experienced and that they only wanted to make my parents comfortable. The first day we had a caregiver come in, she was sick. She could hardly talk; she said she had been coughing up blood and that she was going to have to go to the doctor. A week later, my dad was sick with this lung thing, so it did not make a good first impression. Of course, they apologized all over the place and said, "Oh no, we weren't supposed to be sick going to people's houses and stuff." So the next day, they sent somebody else, and the next day sent somebody else, and the next day sent somebody else. It was just ongoing; it was awful. They were non-medical -- no CNAs or anything like that -- it was just light housekeeping, making meals, and companionship. It was off and on. There were three of them that we liked, but the rest were like checked out. They didn't connect with my parents or even tried to connect with my parents. Most of them had no cooking experience even though they said they loved to cook. It was just not good. And they told us when we were interviewing them to come and take care of my parents that they train everybody, and that was not true either because I talked to the caregivers that came in who said, "Oh, it is so easy getting into this place because we just sign up and then start working." I was really disappointed. They had us give them an $800 deposit, and the cost would have been $400 a week, so they just kept the deposit.
Provider Response
We are very sorry about your bad experience. We work very hard to ensure all of our customers have excellent experiences, which includes providing quick resolutions to issues. In-home care can be a great alternative to long-term care facilities (like assisted living or nursing homes), but it does still involve a caregiver or caregivers coming into your or your family member's home. As such, the health, integrity and professionalism of each of our caregivers is extremely important to us. As a licensed personal services agency through the Indiana Department of Health, we are required to follow all regulations pertaining to home care agencies. We are very selective with our hiring process, and all of our employees must pass criminal history, reference and drug screens. Additionally, all employees must complete our training program, which includes skills evaluations, field training, regular supervision and oversight by management, and each caregiver must pass a test provided by the Indiana Association for Home and Hospice Care, which we are members. We have found that one of the most important aspects to a good in-home care experience is establishing a good relationship between caregiver and client, and this is something that we don't take lightly. The number of different caregivers you saw in a two-week period sounds higher than normal, and we would be happy to investigate this further if you would like to contact us. We are available Monday through Friday from 9 a.m. to 5 p.m by calling 574-830-6121. Again, we are very sorry for your bad experience.
---
About Firefly Home Care LLC
---
Firefly Home Care LLC is an in-home care provider serving Middlebury, IN and the surrounding area. Firefly Home Care LLC offers non-medical services in the home, such as meal preparation, housekeeping, and transportation. Contact the provider for more details on home care services and rates.
Request Info
Get full access to reviews, cost information, and amenities