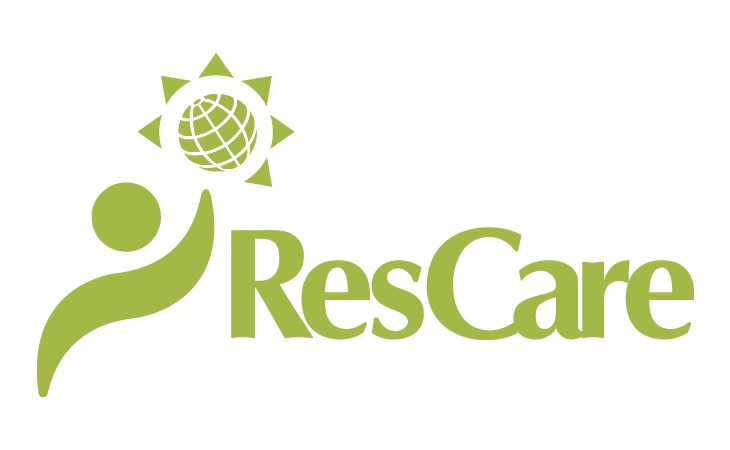 Top nearby In-Home Care Services
Reviews of ResCare HomeCare Mesa, Arizona
---
doris442034
May 27, 2017
I am a current client of this provider
ResCare seems to be going well for my husband. Angie, the representative, worked hard to send people who would be compatible with us. I like that the caregivers are cheerful and willing to do what you want them to do. We're happy so far.
---
Dianne282271
February 21, 2017
I am a current client of this provider
I heard about Rescare from one of my case workers from SAILS. I'm very pleased with them. I have a lovely young lady that comes and sees me on Friday, she's just adorable. My caregiver provides me with assisted and housekeeping - laundry and anything around the house that needs to be done. She's very workable of what I need her to do. I just really like her a lot. She's just a pleasant young lady. The office staff is always so accommodating and so pleasant to talk to on the phone also.
---
Mary672528
February 17, 2017
I am a current client of this provider
I really like the case manager from Rescare. Her name is Rose M. I don't know how to put it any better but she is a wonderful person. We were with another company but Rose M. always calls me and asks if I want the same service, of course I did. Then, the lady from the other company said that I don't want any black person in my house and that's not true. I got fed up with her and called my social worker at the VA. They recommended Rescare. Rose M. came out and I told her my story. My husband is really sick and I told her what I expected. I don't want them to do any work, I just want them to care for my husband. Rose Mary has been very courteous. The first person she sent was a military man and he was black. He was just wonderful. He asked if there's anything else I want him to do because he said he just can't sit. So I said if you want to do something, just dust because I try to keep my husband's room very clean. My husband has COPD and heart problem. But he took on a client so he won't be with us anymore so she will be sending someone else. I know they will be good.
---
Judy461387
January 27, 2017
I am a current client of this provider
ResCare has always been able to fulfill my wishes, which to me is awesome because I'm disabled. They've sent me a very good caregiver. She'll do anything I ask her to do. She helps me with cleaning, cooking, personal care, laundry and whatever I need her to do. She's just a very kind person. I never had any problem with them. My girl is just absolutely awesome.
---
Nellie558284
January 05, 2017
I am a current client of this provider
ResCare has been wonderful to me. I have Betty, she's my wonderful provider. She's been with me for a long time. She takes care of me and helps me in the house. She's always on time, very patient and very considerate.
---
Harry642265
January 02, 2017
I am a current client of this provider
For the most part ResCare service has been great. They help me wash my clothes. My laundry is downstairs and I walk with a cane, so I have a hard time carrying them. They also help with cooking and housekeeping. I've had 3 other caregivers and all 3 had been very zealous towards work and have been very satisfying. One thing when they have to send a replacement, sometimes they're really not worth a salt. My current caregiver is on vacation. I got sent a girl and she was hopeless. But my current caregiver is for the most is excellent. I would recommend ResCare to others.
---
Myrtle242730
December 29, 2016
I am a current client of this provider
Judy is my caregiver. I really like her. She's really good and she's always on time. She helps me with my shower, or goes to the store for me if I need anything.
---
Judy375275
December 23, 2016
I am a current client of this provider
I'm very happy with ResCare. Right now my girl is on a week's vacation, so I have another girl that is filling in for her for 4 days. They help me with my meals, shower; everything is fine. I've had no complaints of any kind. I'm very much happy with the service that I receive. Whatever I ask my caregiver she will do for me. We get along beautifully and we have a good rapport with each other.
---
Karen073742
December 17, 2016
I am a current client of this provider
ResCare provides housekeeping and they bring me Meals on Wheels. I've had several caregivers over the years, and they're all good at what they do. I had one a while back and that was a little nuts and they gave me someone different right away. I had a talk to them about it. They took really good care of me.
---
From ResCare HomeCare Mesa, Arizona
---
Because all care is personal.
ResCare HomeCare personal care provides customized, hands-on assistance with day-to-day activities so your loved one can stay at home.
Our full range of daily personal care services includes daily meal preparation, housekeeping and maintenance in addition to assistance with daily living activities such as bathing, hygiene support, grooming, feeding, toileting, transferring and ambulation.
Request Info
Get full access to reviews, cost information, and amenities