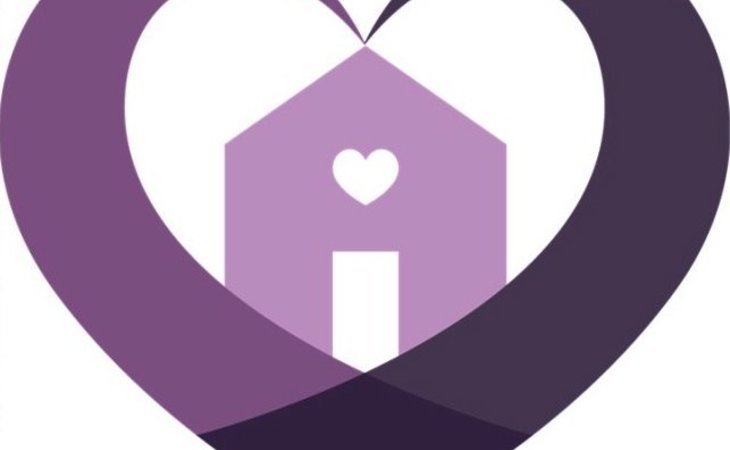 Top nearby In-Home Care Services
Reviews of Brevard Affordable Home Care Agency
---
Tanya064112
April 18, 2017
I am a past client of this provider
Brevard Affordable Home Care was great. They had someone come to take my mother to doctors' appointments, and shower my dad and get him ready. They were very prompt in providing service. The caregiver was very nice, and my mother liked her.
---
JaneA52
March 21, 2017
I am a current client of this provider
Dena, I am sure you have heard by now that my mother passed away late this afternoon. We were very pleased with the group that has been working with her the last couple of months 24/7. Donna, Christina, Tammie, Samone and Emily. We will miss them. Jane
---
Janet Kokoszka
March 20, 2017
I am a current client of this provider
Hi Dena M., We are so grateful for the services that you have provided for Janet. Both Ashley and Vanessa (also Simone) have been wonderful caregivers getting Janet out and about and providing daily stimulation for her. Thank you again and see you next year !
---
Wayne788646
March 17, 2017
I am a past client of this provider
Excellent service, on time, anxious to help and be helpful.
---
KristenW
February 12, 2017
I am a current client of this provider
Hi Dena. I just received the invoice for Grandpas stay which reminded me to extend the BIGGEST thank you. It was such a HUGE deal that I could find capable and friendly care for Grandpa that kept him safe and well and able to enjoy his stay with friends The ladies went above and beyond in patience and kindness. PLEASE make sure to extend my gratitude to them
---
Hawkins01
December 01, 2015
I am a past client of this provider
I like the caretaker I was given from Brevard Health Care. She did a very good job and was very attentive. It was a bumpy start, but the person we ultimately ended up with was great.
---
Anonymous119991050
November 26, 2015
I am a current client of this provider
Chelsea was the M.A. who spent the day with my mom while I was at work. She went above and beyond! The owner/director was very involved and always available. I definitely recommended this agency.
---
Yvonne23
May 02, 2015
I am a current client of this provider
We chose Brevard Affordable Home Care Agency because they were the first one to call me back. They are awesome and nice. They have good girls. Their work ethic is good. They do their job, they do what they are asked to do, and that is all I care about. I can trust them in my home. Scheduling and billing is kind of OK. They are working on some changes, and I am willing to overlook some of their shortcomings.
---
Nan.S
March 25, 2015
I am a current client of this provider
Stacy has worked out nicely and is doing a great job with Dad. He has gotten fond of her and she also is attached and fond of Dad. They play cards and board games which is very good for his brain. Surprisingly, she is a good cook. He has not complained at all about her cooking. She has really done a great job with Dad and I trust her and depend on her. She keeps me in the loop and communicates with me often. We have worked out little details and she has gotten used to Dad and his ways, wants and needs. I also like that she keeps the house tidy and picked up. They really get along good. I appreciate her and look forward to her continued assistance with my Dad in the days, weeks and months to come Thank You, Nan S.
---
Cassie P.
January 18, 2015
I am a current client of this provider
This Company is amazing they have been there for us since day 1 of grandmother preparing for her trip to heaven! Cassie P.
---
Susan-R.
January 15, 2015
I am a past client of this provider
Mom passed away today. Thank u soooo much for all your help. You and your staff have made this past year bearable during the very hard times. Also please thank Leah, Jenny and Sheila. I really appreciate you. I can tell u really enjoy what u do. Happy New Year and God Bless. I will definitely recommend your company.
---
Wanda20
November 29, 2014
I am a current client of this provider
The owner at Brevard Affordable Home Care met with us, and she was wonderful. When she sent her first worker out, she was fantastic. The caregivers were great. Other than that, it's all good. They have been really good for my dad, and I am very thankful for it.
Provider Response
Your dad has been a pleasure to work with. Rebecca just adores him and loves working with him. I'm so happy our services have worked out for your dad and your family. Best wishes to you and your family for a wonderful holiday season.
---
Julianne B
November 19, 2014
I am a past client of this provider
Mom passed away around 2:45 this morning. Once again thank you for everything you and your Leah did for Mom. I appreciate it so much, you made the last 3 months easier for her and she loved Leah.
---
Donna/Donald
October 08, 2014
I am a current client of this provider
Hi, Dena, Just wanted to thank you for providing excellent care for my father in my absence. He had such a good time at the wedding. The staff at the ALF commented on how nice Leah was. I'll be sure to recommend you if anyone asks for a good caregiver service. I'm sure I'll be calling on you again. Thanks so much for everything. Donna
---
Carl Franklin
October 06, 2014
I interviewed this provider
Like no other, the OWNER is involved with every case, not an employee of the company. If I have a problem it's the OWNER I speak with. That's how companies should be run, this agency cares about my mother and it shows.
Provider Response
Thank you for trusting us with your mom's care. She's been a pleasure to work with.
---
Leslie D.
July 30, 2014
I interviewed this provider
I wanted to just mention I just LOVE Janice!!! She has been great in giving me feedback and helping me out with my Grandfather, and is a joy to work with. I really appreciate your help and matching her with me and my Grandfather. I just called to see what my Grandfather wanted for breakfast and she's already there, picked up him up and is out to breakfast with him. I'm excited FOR him....and kinda jealous !!! :) I am very happy with your services and even more thrilled with Janice!!
---
Dawn Tonelli
May 15, 2014
I am a current client of this provider
The caregivers at this agency have been taking care of my mom since November. It's a smaller agency and I liked that very much. The owner will call to come over and visit my mom to see how she is doing, if she likes her caregiver, and ask my mom if there is something special she would like to do. It's very touching. This has happened every month since I started services in November. When I asked if she if she did this for every client she responded "yes, it's important that my clients, family's, are happy with services, and my mom's medical information is current" I highly recommend this agency.
---
Robert and Micheal
April 22, 2014
I am a current client of this provider
When my father fell out of bed at the rehab center trying to get to the rest room, I called this agency at 2pm on a Saturday for 24 hour care and they had an aide there by 5pm! I could not even believe someone answered the phone. My schedule is hectic and I needed someone I could trust. From the moment I met Dena and her staff I felt comfortable and finally relaxed. Finally my dad is home and I brought the Agency home with him. I could not be happier with the services and the aides that were so kind to my father.
---
Susan88133750
March 20, 2014
I am a past client of this provider
Brevard Affordable Home Care Agency has been taking care of my mother for approximately one month. During that time they have been professional, caring and very flexible to provide the care my mom needs. I would highly recommend them.
---
Jay & Robin
March 12, 2014
I am a current client of this provider
Dena and her crew have been nothing short of amazing! Anytime I have needed a help they are quick to assist with whatever was needed, no matter how short the notice. I highly recommend them!
---
Linette56
March 09, 2014
I am a current client of this provider
If you are looking for an agency that really cares, call this agency and meet Dena, you will be glad you did. The care is like non-other. This agency goes ways beyond caring for my mom. I can't say enough about the care, attendance, and loyalty this agency has shown my mom and my family. God Bless!
---
Beverly McPerry
February 13, 2014
I am a current client of this provider
I can't say enough about this agency. My parents love their caregiver and I love that I can call anytime to get updates. I'm in another state and I was very nervous about the start up process and not being able to meet anyone. It's been nothing but professional. If the caregiver notices anything "off" with one of my parents I get a call/text immediately. Their caregiver assists them to their dr appointments and I can always count on accurate information passed onto me. If I can't be with my parents at this present time, I'm glad I can 100% trust this Agency to be my eyes and ears. I will refer this Agency with no doubts in my mind. Thanks Ladies
---
Kimberly Brown
January 13, 2014
I am a current client of this provider
Thank you so very much for your help with my mom's care this past weekend. She was pleased with the service and we will certainly keep you in mind for future trips to Titusville. Kimberly Brown How refreshing to know that God's got our back in everything we do!!!
---
Tim Ellis
January 05, 2014
I am a current client of this provider
This agency takes care of my grandfather. We are very pleased with the professionalism from both management to our home health aid. It's a nice feeling to be able to trust a company with my grandfather. This service has given me some time back to myself worry free.
---
Rose22
December 13, 2013
I am a current client of this provider
I've worked with several home care companies and this company is truly the best. I get excellent care, they exercise with me, and go for walks with me. I get my hair and nails done. Not only do i feel safe, I have fun!
---
Mulligon Family
December 13, 2013
I am a current client of this provider
Excellent services. Stimulation for an elderly woman that is appropriate for her age and health. Outings, games, and personal care. We are very, very happy we chose this company.
---
Mary Kay Roberts and Family
December 06, 2013
I am a current client of this provider
This agency is very professional. I was shocked when the Owner (who is also a nurse) to put together a care plan that we ALL agreed on. Dena (the owner) actually spent 3 days with my mom. She then introduced our new HHA/CNA that will be our assigned caregiver. This is a very personal agency that really cares about their clients. I've worked with agencies before and NEVER did the owner show up to start the process, never mind actually working in our home with my mom before sending a CNA that she thinks would be the perfect fit. A++++++ to this Agency. Happy Holidays!
---
Dmddmnelson
November 26, 2013
I am a current client of this provider
This company takes care of my mom. I've had a few other home care agency that ended up disappointing. No shows was a BIG issue. Not 1 time has a no show happened with this company. I almost always have the same HHA. Dena took time to get to know my mom then came up with a care plan we all talked about, then placed a HHA for my mom. No HHA was just thrown in my home! It was very personal. I could see a difference in my mom within 1 week! Thank you Dena
---
From Brevard Affordable Home Care Agency
---
Do you need help with a loved one? You may even need some help yourself. Give us a call, we are here 24/7 to help you through the tough times.
Brevard Affordable Home Care Agency services clients in central Florida. Since opening in 2000, we've treated every client like they were a part of our family. Other companies may offer similar services, but our services come with a personal touch.
Services
We offer all the necessary services
Senior home care companionship
Activities of daily living
24-hour care, managed care programs as well as age appropriate mental stimulation
Our staff will maintain calendars
Arrange appointments
Provide reminders for appointments
Monitor diet and eating habits
Provide transportation to doctor's appointments
Change linens
Manage the lighting
Assist with meals
Prepare grocery lists
Clip coupons for shopping v
Check food expirations, record and arrange recipes v
Provide medication reminders
Help with clothing selection
Monitor TV usage
Buy magazines
Organize mail and bills
Help with home maintenance
Look after home deliveries
Facilitate weekly/bi-weekly visits to the salon
Assist with personal grooming
We offer companionship and engage the elderly in meaningful conversations. We discuss, current and historical events, reminisce about the past and share our thoughts on the future. We record family history, rent and watch movies with them, maintain family scrapbooks, help plan visits, outings and trips to neighbors and friends.
We also make sure to always keep in touch with our client's family to keep them updated about how their loved ones are doing.
One thing really sets us apart from everyone else - our personal touch!
Excellent care at affordable prices!
Features of Brevard Affordable Home Care Agency
---
Range of services
Companion Care
Personal Care Assistants
In Home Health
Types of care
Transportation:

Yes

Doctor Visit Companionship
Light Housekeeping
Transfer Assistance
Dressing And Grooming
Bathing And Toileting
Exercise
Finances Bookkeeping
Home Maintenance
Blood Work And Other Medical Care
Walking Wheelchair Assistance
Memory Care
Companionship
Meal Preparation
Errand And Grocery Assistance
Travel
Travel Details:

Staff Will Travel 30+ Miles To Provide Care
Screening
In Person Interviews
Reference Checks
Immunizations
Driving Record Check
Residency Confirmation
Background Checks
Drug Screening
Sex Offender Check
Training Areas
Patient Transfers
Stress Management
Family Communication
Transition Issues
Memory Care Training
Ethics
Validation Techniques
Payment details
Payroll Provided For Caregivers
Licenses
Licenses:

Home Health Agency License
Request Info
Get full access to reviews, cost information, and amenities