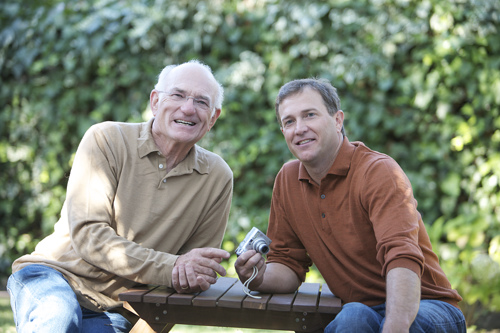 Top nearby In-Home Care Services
Reviews of ExPO Signature Home Care
---
Caring93589450
June 02, 2014
I am a past client of this provider
We only used ExPO Signature for a couple of months because my mom was very ill and she had to go to a nursing home. I think the caregivers did the best that they could under the circumstances. My mom has dementia. I just think that home care agencies in general don't fully understand yet as to how difficult it is to treat somebody with dementia. It's a very tough field I say. The girl that we had was lovely. She did the best that she could.
---
Elizabeth38
June 02, 2014
I am a past client of this provider
We were so pleased when we met Judith because she follow through on everything she said she would follow through. We needed a person immediately and she found somebody within a couple of hours. She said that it would be a temporary person and that by the next day she'd have a full time person and indeed she provided us with a full time person. She kept calling to make sure everything was good. She always followed up with us and I was really very happy. She's a very wonderful person who understood the clients and the caregivers. We had this one young girl maybe in her late twenties. She tried and initiated things with us. She's a very sweet girl who was patient.
---
Peter17
March 21, 2014
I am a past client of this provider
We initially liked what Miss Francis had to say and decided to give her a try. We were fortunate because we had several people who took care of mom. If we had difficulties, I would call up Miss Francis and things get resolved right away. My family and I are very happy with the care that mom received from the aides. I know that mom really enjoyed their company. Unfortunately mom required more care and she's now living in an assisted living facility. We thank Miss Francis and her team in helping us out. It was a good experience.
---
Brad7
March 18, 2014
I visited this facility
We were offered a number of different agencies through one of the assisted living facilities we were contacting and that's where we found ExPO Signature. From my experience with them, they go above and beyond with their care. They're exemplary; they were compassionate, sensitive, caring and honest. My parents and I love the caregiver. She's thorough, caring, careful and understanding. She has everything we would want in a caregiver. We also have one substitute and she's also wonderful with my parents. Judith is professional. They made their system easy to follow and understand. She's easy to get along right from the start. She didn't over sell or put too much pressure on us. She really formed a quick and fast attachment to my parents. She really tried hard to understand their needs and she did a great job. She cares!
---
Caring8033
April 10, 2013
I am a past client of this provider
A friend of mine is a nursing life care person and she recommended Expo Signature to us. Right from the day one, Judith was extremely cooperative and caring. She went out of her way to make sure we had the right person for my father. She was always calling me and asking how he was doing. She had an angel who took care of my father for less than a month since he already passed away. The caregiver was so good. She was unbelievable. She was so caring and her attitude was so nice. She did everything for my father. She was so patient. I would highly recommend Expo Signature. I can't imagine any other provider better than Judith's group. They are unbelievable people. I can't emphasize enough as to how great they were.
---
Patricia10
March 22, 2013
I am a past client of this provider
I had an emergency and Judith was able to provide someone for me very quickly. I needed someone almost immediately at that time. She provided good and competent person within that short period of time. I used their company for about 3 or 4 days. My mother has Alzheimers and the caregiver was able to come in and provide her meals and other things she needed. I was very pleased with their service.
---
Caring 8487
March 22, 2013
I am a past client of this provider
I found Expo Signature Home care through caring.com website. I hesitated primarily because they were in Manalapan which is 45 minutes from here. I thought about it and I was thinking that whoever they will assign here would probably be somebody locally. It turned out that the caregiver is from Lakewood which was a good hour away. She was very good. Initially Judith came and interviewed me and we made work arrangements. We started out with a young lady and her name was Keisha who was terrific. She came and after an hour she was already comfortable. I went shopping and when I came back she was still comfortable around. Lin was ok with her. I thought they did a very good job. Keisha wanted to clean the house and everything and I finally told her to focus all her attention to Linda. Linda does not really need 100% attention but she's very emotional and she can't do anything on her own. She can't cook nor feed herself. She's very dependent on a caregiver. Keisha was great in helping her around. The only problem was that Keisha was coming from over an hour away. I needed her to be here at 8:30 am originally. She couldn't make it at 8:30 am. So I went to my boss and made arrangement so I can come in at 9:30 am. I didn't want to change caregiver because she was so good. So I made the accommodation for the hours. We had Keisha for 5 months which is from August to December. The only reason we had to stop is I resigned last December 31st so I'm the full time caregiver now. I also mentioned to Judith after talking to my brother and some friends that I need a time off too. So I'd probably have Judith's group come back at least one or 2 days again maybe when Spring comes.
---
dmbabbitt
March 07, 2013
I am a past client of this provider
Judith and the aids are terrific, although I had to adjust my work schedule for the aid, I still cant praise them enough. I would gladly use them again.
---
Raymond3
March 01, 2013
I am a current client of this provider
Judy is very efficient. She makes sure that there's always coverage. She checks in to make sure that the aide for my mom is doing the job right. The girls I've been sent so far are very good. One is full time and when she is not available, Judy sends another one. I'm very pleased with both of them. They do their job 100%. They do cleaning to a certain degree. They cook too. My caregiver has a car and she does the shopping and helps pick up stuff. When she goes shopping, Judy wants someone there to cover for her and watch mom while she goes shopping. We have Expo Signature since September last year. It's long enough to know that they have a good service. I'm absolutely happy with them. I'm the only child and they take a lot of burden off me.
---
Karen 3
March 01, 2013
I am a current client of this provider
It has been a really good experience with Expo Signature. I had no trouble working with them. Judith really listened to everything I had to say. She gave me encouragement that whether I would work with them or not, I need to do something different for my mother. The person that has been taking care of my family is very caring. My mother just passed, but it's been quite a relief to know that she was well taken care of. They're still helping my sister, so we're continuing their service.
---
Lea1
March 01, 2013
I am a past client of this provider
Judith was wonderful. She provided us with a wonderful nurse who was very, very good with my grandmother. She took great care of her and probably allowed her to survive for a few more months than she would have. She was very knowledgeable, very well-educated, very helpful, and she knew what grandma should and should not be eating. She knew how to properly handle her, get her in and out of bed, and give her a bath. She's knowledgeable about home care and proper medication to take. Everything was extreme care. She knew her boundaries too, and we never had to worry about that.
---
Anthony5
March 01, 2013
I am a past client of this provider
I knew nothing about Expo Signature Home Care. I needed someone for my father because we were moving to a new area and it was a very difficult time for us. My father was in my home while we were moving in and while some work was being done. So it was a pretty hectic time for everyone. The reviews about Expo Signature were great, so I called them. When I spoke to Judith and her team, that made me decide to go with them. The caregivers were fantastic, and they took away every single concern I had about dad while we were able to get everything we need to get down on the move. I've dealt with other caregivers in the past. You can have really good ones and then you can have bad ones. But the caregivers Judith brought to me was great. My dad moved back to New York. However, when dad would come and visit us in New Jersey and it's an extended stay, I used them.
---
P. Szargowicz
May 29, 2012
I interviewed this provider
Since finding ExPO Signature Home Care, I have got my life back and I am able to spend time with my children again. My Dad\'s caregiver is excellent. My Dad loves him and considers him a part of the family. It\'s so nice to see my Dad happy.
---
LNJones
February 16, 2012
I am a past client of this provider
At the recommendation of a friend, I called ExPO Signature about care for my dad who suffers from dementia. He was unable to be left alone when I went to work ExPO sent me a wonderful caregiver; she was understanding, patient and a great cook. The caregiver and my father really bonded, they played games, watched TV, talked about old times and even took walks togather.
---
mandym
February 08, 2012
I am a past client of this provider
I used this provider for my parents after my mom had surgery. After a really bad experience with a different provider, it was a welcome relief to have such a wonderful loving caregiver sent to my home from Expo. My parents both received excellent care and felt extremely comfortable with the caregiver that stayed with them.
---
About ExPO Signature Home Care
---
ExPO Signature Home Care is an in-home care provider serving Manalapan, NJ and the surrounding area. ExPO Signature Home Care offers non-medical services in the home, such as meal preparation, housekeeping, and transportation. Contact the provider for more details on home care services and rates.
Request Info
Get full access to reviews, cost information, and amenities