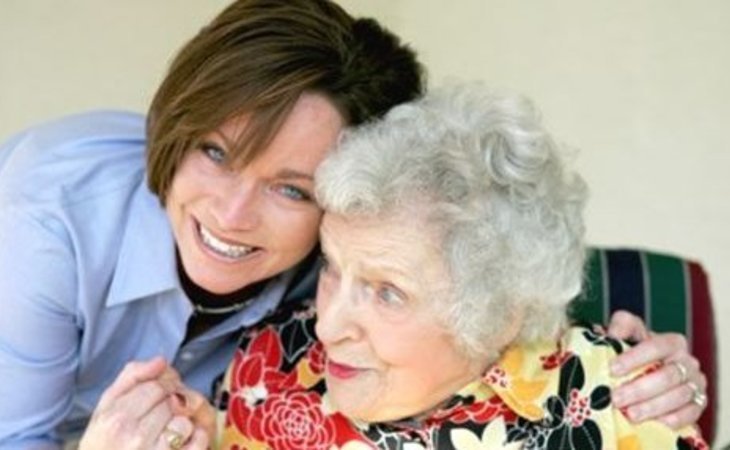 Top nearby In-Home Care Services
Reviews of Home Care Services | Home Care
---
Alan8
February 28, 2014
I am a current client of this provider
They were recommended to us by some friends who told us that they had a good experience with Home Care Services. Greg did a very good job in presenting the potential people that we could use. The interviews with them are very helpful and having them come to our house is very good. After having the interview, it was interesting that all 4 of us picked the same person. The caregiver's work attitude is great. She's always available to help. She's young, energetic and she's willing to do anything. She's just kinda fit right in as another family member.
---
Lori6
January 25, 2013
I am a current client of this provider
They were recommended by a family member who used their service. We started with them in September. We have one lady from them who is good. Whatever problems we have, Greg can step down and take care of it. It's been great. The care is for my grandmother and I think that the caregiver that we have is the best house cleaner than anybody that we ever had. She's a fairly good cook. Sometimes it's just hard to communicate because of language barrier but otherwise she's good and able to perform her tasks. She's done very well compared to anybody we've had.
---
Barb4
January 25, 2013
I am a current client of this provider
They're very professional and very responsive. They have honest and hard working employees. Greg is always available. I'm very comforted having him. He provided us some high quality people that could be live-in caregivers for my father. The caregivers provide personal care and house maintenance for my father. They supervise his mental status as well. As people have to leave for whatever reason, Greg was always able to replace people and always gave us a choice as to who we take next.
---
Mary32
January 25, 2013
I am a current client of this provider
I read their ad in the paper and on the same day the hospice people told me that they're very good. Greg is very good he's always available. He selected the right person to take care of my father. The caregiver he provided has an excellent type of personality to deal with an older man. My father is 102 years old. The caregiver provided total care. He's very pleasant and very easy to get along with. He's a very nice man and takes care of my dad really well.
---
Pat11
January 25, 2013
I am a current client of this provider
I found out about Home Care Services through another friend of ours who is using Greg's services for their parents. He came as a very good referral. I just love our caregiver Jay. He is fabulous. I hope my dad lives 40 more years so that when I need help then Jay takes care of me then. He currently takes care of my dad 24 hours a day. He makes sure that my dad doesn't fall and he takes care of his needs. My dad has Parkinson's. Jay becomes like family to us in a very short time. He's done us a fabulous job and I can't say enough about it.
---
Tom12
January 25, 2013
I am a current client of this provider
My dad's attorney recommended Home Care Services to us. She has had the experience of placing other clients with them. She's an elder care lawyer. She had experience with them and recommended that I call them. Greg listened. He understood what we needed for my dad. He worked very hard to find several people who could do the things that we needed. He brought those people to us immediately. One was head and shoulders above the rest. We told Greg that we would like to use that person. He agreed that he'd like to work with us. He has been with us since August. He is kind and just forceful enough to get my dad to do the things that he needs to do. He is also considerate and just lets him be at times. He has such a good balance. He's very good with my dad. We use them 24/7.
---
Jean10
January 25, 2013
I am a current client of this provider
I heard about Home Care Services from somebody I knew who used their service. The caregiver that they provided me is very very good. I am very satisfied with her. I really don't need a lot of physical help but she helps me with my medication once a day. I cannot do my housework, grocery shopping, or laundry and so she does all of that for me. She does an excellent job at it.
---
Kim10
January 25, 2013
I am a past client of this provider
Some of my friends' parents used Home Care Services and recommended them to me. They were just wonderful. The two caregivers that we had were kind and considerate. They took very good care of my dad. They would have had opportunities to not be honest but they were extremely honest. There were situations where there would be money in the house for cash to use. They accounted for every penny. They're very honest about what that was spent for. I could trust them with running errands and doing things. They really impressed me with their honesty. They were also honest about problems because they let me know. I also appreciated that. Both caregivers were Mongolian. They were both fantastic.
---
Caring0131
January 25, 2013
I am a past client of this provider
I'm very happy with them. The caregiver that we had for my father in-law was very good. He did everything for him. He's also a very good companion. We just love him. We used Home Care for a total of 4 years. My father in-law already passed away.
---
---
Home Care Services is an in-home care provider serving Kenosha, WI and the surrounding area. Home Care Services offers non-medical services in the home, such as meal preparation, housekeeping, and transportation. Contact the provider for more details on home care services and rates.
Request Info
Get full access to reviews, cost information, and amenities