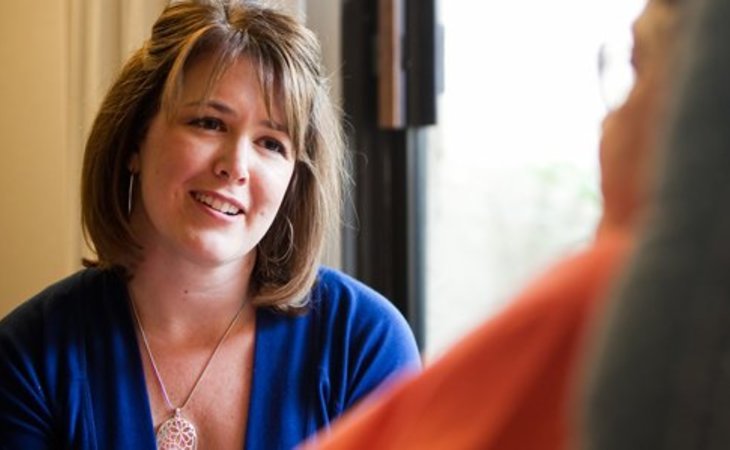 Top nearby In-Home Care Services
Reviews of Salus Homecare
---
Mollie Callister
September 08, 2017
I am a past client of this provider
Quince had started helping me with home health care. Within a day of signing paperwork my Mom was back in the hospital and then two days later she was put on comfort care. Although we never needed home health care, I called Quincie from the hospital crying two days later. I asked if she knew who to call to help me get my mom out of the hospital and let her pass away at home on hospice. She told me not to worry, and within ten minutes a girl named Mia called me. She said she was on her way to the hospital and would be there within fifteen minutes. Within 4 hours my Mom was transported home with a bed and meds and a nurse. I don't know how to thank them enough. Then Quincie checked up on us everyday. Then I remembered she was not even from hospice, she was from the home health division..... she was just texting or calling out of the kindness in her heart. My mind has been blown. My Dad just calls her an "Angel sent from God". All of them were. Thank you again.
---
jlmatsen
June 21, 2017
I am a current client of this provider
Things are going fine because of the help I have received. The caregiver, Jelly, has been terrific! I am very grateful for her. I am trying to push myself a little more each day so I will be ready when she is gone. I get frustrated that I still tire so easily. And by the way, the gal on Saturday, Amy, was terrific, too. Salus has beyond proved that I made a good decision to hire them!!
---
jodey
January 02, 2017
I am a past client of this provider
We brought in Salus Hospice for my Mother after trying another Hospice company that we found neglectful and unprofessional. I can not say enough about the staff of Salus. Our primary nurse Sandy was beyond wonderful. She was available at all hours, returned phone calls immediately and was genuinely concerned for not only my Mother's comfort and needs but for our families emotions and sorrow. The other staff (shower nurse, social worker, etc) were just as wonderful. The professionalism and medical knowledge was so appreciated. With the first hospice company we used it seemed like we were just guessing on what was going on and how to make my Mom more comfortable. Instead of diagnosing what was going on at the time, they just kept sending drugs and supplies that didn't even apply to our issues. Solus and Sandy addressed every issue immediately from type of bed needed to proper medication. Our family wants to thank every person of Salus that helped my Mom's last months be as comfortable and peaceful as we could hope for.
---
sandy70
July 07, 2013
I am a past client of this provider
I hired them for homecare for my mother and also for additional care at the hospital and skilled nursing facility. They are compassionate, caring and are available for emergency staffing. They were recommended to me by a previous client and it was a very positive experience.
---
---
Salus In-Home Services
Our homecare services are designed to provide you with a choice of support activities that best meet your needs. When looking for services, you're not alone. We will sit down with you, assess your needs, and suggest the best caregiving approach.
Our Services Include:
24-Hour, Non-Medical Care
Short and Long-term Care
Respite Care
Transportation
ON CALL- 24 hours per day
Case Specific Placements
Personality Specific Placements
Hobby Specific Placements
Worker's Comp Care
Request Info
Get full access to reviews, cost information, and amenities