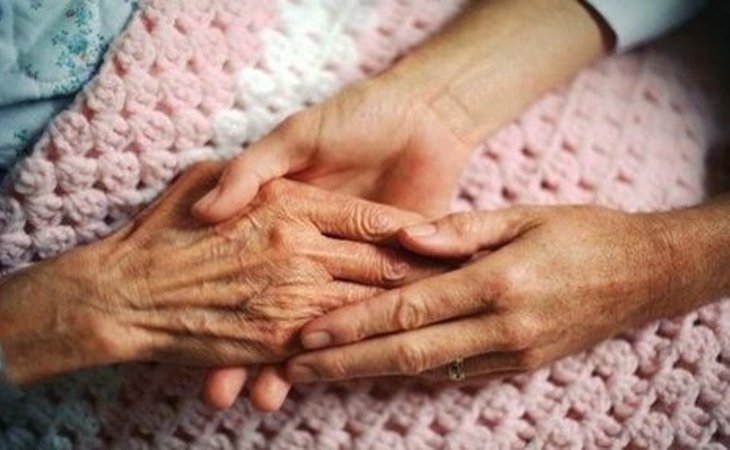 Top nearby In-Home Care Services
Reviews of Traycee Home Care Services
---
CJ3
October 12, 2012
I am a past client of this provider
I had surgery and had to hire a caregiver to stay with me full time. I knew Barbara from my exercise class and knew she owned an In Home Care Agency. I needed her services for about 7 to 10 days - full time. She came over with 5 of her caregivers and I was able to talk with them and choose the ones that I felt would be the best fit for me. I was thoroughly happy with every single one. They were fantastic, conscientious, on time and sometimes showed up early. Their temperaments were great. One of the caregivers was able to help me with the therapy for my hands and arms. They never said NO to anything I asked them to do. Barbara called me every other day to make sure I was happy with their services. I may need surgery again and I would not hesitate to call them. I would recommend them to anyone! Thank you Barbara and the staff at Traycee Home Care.
---
Lindsay1
September 19, 2012
I am a current client of this provider
I called several different places and the people from Traycee's called me back immediately. The day that the nurse came out to evaluate my father, I found out that I went to highschool with the nurse's brother. She was kind, nice and calm. The difference between the other agencies and Traycee's is that they would answer my calls immediately. I've never had to wait. They've been very calm and they explained everything. We actually had some issues with my Dad's long term disability company which had been giving us a very hard time. The people in their business office at Traycee's and everything else have been great. When he needed a replacement or when we need someone extra they got us a placement where they even offer for you to meet with them. You have a couple of choices of the people you work with. Everyone they have sent or even the caregivers that we just met are unbelievable; they care for people. What tells me is that their screening process is good. That is why I continue to pay the extra money because my dad's disability company only pays a certain amount so we have to pay from our pocket because they're a little bit more expensive. I have them about 4 hours a day and until we go full time. Their care and how they contact me at any time and I can call them at any time, or if I have a problem they always say they can solve it, I feel that what we pay to them is all worth it. What's also good is that the people are flexible enough and they have kept us with the same person unlike other agencies. They're not pushing on me to have different. My dad has 50% memory loss and he is aware of it too. He is required to have full-time care. He can still use the walker but he no longer drives. We have been with Traycee for 2 years now. The caregivers we have now cook hot meals for him and bathe him or do grocery shopping. They actually take care of him and do everything he needs. One of the caregivers whom we have now is from the local area. She can take can him to his dentist and take him to his doctors. She knew his doctors since she lives in the same community as he did. When you're scared and you have Alzheimer's, you don't trust a lot of people but she was able to take him in. What she also did is have exercise routines for him which he needed. She checks on him like we've been out of town. She still comes during the day there was a storm. She calls at night to make sure he's ok even after her time is up. She's an awesome cook. She got him to eat healthy with fruits and vegetables. She's like a part of the family. I really think that they screen the people they hire well. It boils down to the people you work with and who you've got in your home. We're very lucky to have them.
---
Caring8859
August 18, 2012
I am a current client of this provider
I interviewed some people from different agencies and I was really impressed with Traycee Home Care during the interview. Three years ago we had some serious problems. My wife was diagnosed with ovarian cancer. We hired Traycee then and have used them for about 2 years until she passed away October of last year. They came frequently to help her. There were different caregivers and all of them were quite satisfactory. I was very happy with their service for my wife. Right now, they're helping me around. I don't really need a great deal of help. I have a serious problem on my left leg and the caregiver helps me in preparing my breakfast, laundry and frequently shops for me as I am not able to do those things for myself.
---
Cathy7
August 14, 2012
I visited this facility
They're the best people I know and the nicest people I've dealt with. They have been absolutely super in doing everything that they're supposed to do. I would definitely recommend them to anybody. My husband is sick and I've been through 3 agencies, and I didn't like any of them. Finally, someone recommended Traycee. I eventually used them night and day. It's been wonderful. We have Traycee for 5 years and I really think they're great! If we didn't have Joey, who is the main caregiver, my husband would have to go to a nursing home. I don't want my husband to be in a nursing home. If we lose Joey, I wouldn't know what to do. He does everything for my husband.
---
Leonard1
August 02, 2012
I am a past client of this provider
We had Traycee for two and half years as a full time caregiver for my father in the house. There were 2 caregivers. One works 5 days and the other one works during weekends. Then my father passed away and my mother needed home care. Traycee was able to get us 2 full time caregivers. Again, 5 days and 2 days for each caregivers and that was for 4 years. My mother passed away this June 19th. The caregivers we had were absolutely fabulous. For my father we interviewed 3 caregivers and we accepted 2 and they stayed to the whole period till my father's death. We interviewed about 5 caregivers for my mother. It was a good relationship with Traycee Home Care. For my father, I got the paperwork submitted to his insurance company. For my mother, the office of Traycee submitted the insurance and all that. So I really can't complain. The nurse that they had who works for them came once in a while interview my mother in bed and come up with suggestions. It was good that they provided a nurse to visit. I don't know if it was to check on the caregivers or what it was but the nurse is very good.
---
Liss
June 22, 2009
Served us well
We used Traycee to take care of my mom during the final three months of her life. The caregiver they sent was reliable and kind, though we had issues getting reimbursed by my mom's long-term care insurance because Traycee didn't have the right kind of state license.
Provider Response
We have just become aware of your comment in working with Caring.com and wanted to make sure we responded to you. We are pleased that our caregiver was kind and provided dedicated care to your mom during her final days. We take great pride in our caregivers, many have been with us for over 25 years. That being said we we want to address your concerns related to your LTC insurance reinbursement being difficult and hope to give you some insight as to what likely created the issue.

Unfortunately Illinois did not provide any kind of license for in-home care until September of 2009. Why is this important? LTC insurance policies read in that care must be provided by a licensed Home Health Care agency. The fact that Home Health Care is a medical service generally paid for under medicare and provides nurses and rehab licensed professionals such as Physical Therapist and not homemaker, companions made it impossible to meet their policy terms. In fact there are very few states even today that provide a license for home care. We experienced the same thing you did for the owner of our company who had a LTC policy and had to use it. They refused payment, after much education and discussion months later he was reinbursed. Please give Diana a call at 847-432-5190 and let her know if you able to settle your claim. If not we would be happy to talk to the insurance company for you.

We sincerely thank you for your comments and the opportunity to provide services to your mom.
---
About Traycee Home Care Services
---
Traycee Home Care Services is an in-home care provider serving Highwood, IL and the surrounding area. Traycee Home Care Services offers non-medical services in the home, such as meal preparation, housekeeping, and transportation. Contact the provider for more details on home care services and rates.
Features of Traycee Home Care Services
---
Rates
Hourly Rate:

$22/Hour

Live In Rate:

$225/Day
Request Info
Get full access to reviews, cost information, and amenities