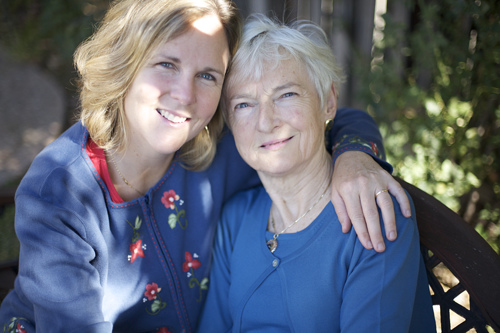 Top nearby In-Home Care Services
Reviews of Comfort Keepers | Fredericksburg, VA
---
Mark
October 10, 2017
I am a current client of this provider
The caregiver from Comfort Keepers is excellent. It has been a month and a half now. They offer to help with anything, like bathing and cooking. Comfort Keepers is an excellent company that cares about the people. They have been wonderful. Their bill is within reason.
---
Ted415101
December 13, 2016
I am a current client of this provider
We have had Comfort Keepers for six weeks now. They were real quick. I mean, they came out within 2 or 3 days. They're really good. Any complaints that we had wasn't really a complaint; it was more of a concern. Everything has been taken care of, so it is really good. We had problems with one of the workers not showing up, but they sent a replacement. One replacement was really good, then next time another replacement wasn't so good. Then the owner himself was able to take care of transportation for my uncle, which was what he needed. The owner himself took him to where he needed to go rather than the person that they had sent out. Also, they give him a new caretaker. My uncle is really happy with that. He was happy with everybody with the exception of the one worker. Everything has been taken care of; however, the owner needs to know his employees one-on-one.
---
Barbara103098550
December 18, 2014
I am a current client of this provider
Comfort Keepers come and clean my mom's apartment once a week. We are also going to enlist their help with making some meals, and we're going to need them to help my parents bathe and get dressed and so forth sometime soon. Having this group come to them is just so much cheaper, and in that way, you don't have the trauma of moving them again. They are wonderful. Every single person we've used from their company has been loving, caring, and fun, and they bring my mom gifts when they know she's having a bad time. The girl that comes to my mom's house will just bring her flowers to cheer her up. They are just really lovely people -- all of them. Comfort Keepers also have the little response button that they have as necklaces to wear. You can push the button, and they send help, which we've used a couple of times.
---
Mary Ann7
April 01, 2014
I am a past client of this provider
I tried Comfort Keepers, and I had used them with my mom when she was here. I was very pleased, and I couldn't say anything against them. It's just that they send a different person every time, and she is just really upset about that idea. She'd like to develop a rapport with the person, and my husband is not really fond of having different people coming to the house every day either. I needed someone here in the evening so that I could sleep, basically, and the people they sent were just wonderful. They come in around 7 o'clock in the evening, and then they will sit with Mom, and then they will also be up all night because oftentimes she is at a point where she will get up in the middle of the night. Sometimes, she won't remember where she is, and they need to calm her back down, or maybe take her to the bathroom, or maybe just talk with her because she can't sleep. A couple of the people were not quite as friendly as others. The other ladies who we had were young, they looked nice, they were good for what they were doing, but I don't know if I will recommend Mom to be with them for extended periods of time. Some shared a little bit about themselves, so you felt even more comfortable leaving your loved one in their care. They would arrive at the door, and they would introduce themselves. Others were a little more withdrawn, but still they all seemed professional to the point where they were there to do a job and they did it. Mom never complained about any of them, which surprised me because she was a very complaining person. I thought that that was a big plus.
---
Don Stoker
May 09, 2013
I am a current client of this provider
I have trhe highest respect for rthis organization. It is extremely well-run, very attentive to its clients, and the skills and training of its care-gfivers excellent. In-service training is emphasized & an attempt to provide clients with compatible care-givers is prominent. Top notch.
---
daddy'sgirrrl
October 16, 2012
I interviewed this provider
My Dad and I are so close, it was very hard for both us to come to terms with him being diagnoised with moderate dementia. We had no choice due our work schedule to look for home care for Dad. I reviewed numerous listings of several agencies. I called mostly all before deciding to hire Comfort Keepers. I was sold the minute I spoke with the staff, especially Tina the client manager. She was a consummate professional which exuded true care and concern with a touch of love. Then when our ''Angel" as we call her arrived, I knew we had chose the best care and companionship for Dad. Our Angel has been the best thing that has happened to our family during this trying time. My Dad is a very proud man, World War II veteran, retired teacher and business owner. So there was no way just anyone was going to come into HIS domain and care for him. Our "Angel" can get Dad to do things he gives me a hard time with. He was depressed before she arrived and out of sorts. He still has HIS days don't get me wrong,as any care giver knows... but now they are filled with anticipation of our angel's arrival. From the time she comes, she has him engaged and full of life. Now that's the Dad I know and love so much! I don't know what we would have done without Comfort Keepers. We have recently increased our days of care for Dad from three to five days. It's meant a world of difference to my Dad and our family! Most importantly It's allowed my Dad to keep his dignity. Now what could be better!
---
salomone
October 15, 2012
I am a current client of this provider
I have Comfort Keepers come in one day a week. They're very professional, the marketing people and a nurse came in to evaluate my mother. They are just top notch. They took about a week or two to find a caregiver for my mom. I have one girl that comes in between four or five hours. I'd like to bump that up to perhaps to another day or for more hours during that day. I just need her to stimulate my mother mentally, talk to her and provide companion care for the day that allows me to get out of the house. My mom has dementia and very stubborn, but now she likes the stimulation. They're very good. I'm very, very happy with them. They listen to the clients as to what the client's needs are and they follow through. I recommend them all the time to others.
---
---
Comfort Keepers is an in-home care provider serving Fredericksburg, VA and the surrounding area. Comfort Keepers offers non-medical services in the home, such as meal preparation, housekeeping, and transportation. Contact the provider for more details on home care services and rates.
Features of Comfort Keepers
---
Rates
Hourly Rate:

Starting At $18.50/Hr.
Request Info
Get full access to reviews, cost information, and amenities