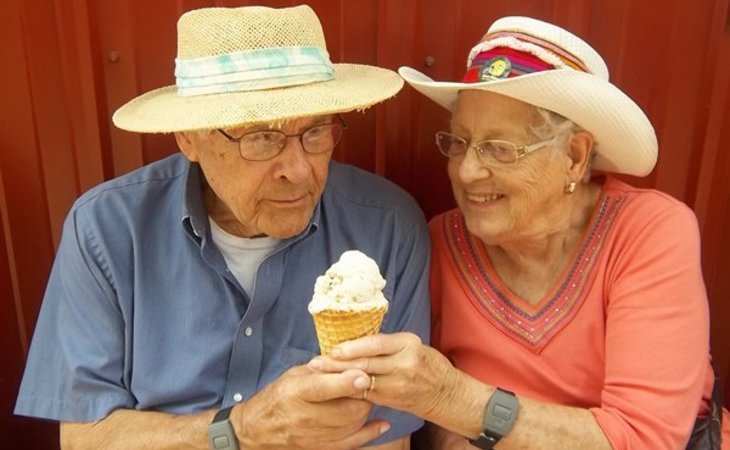 Top nearby In-Home Care Services
Reviews of Home Helpers Home Care of Far Northwestern Chicago Suburbs
---
Pace
March 12, 2013
I am a current client of this provider
I called and they came to our house and answered questions. My father didn't want help showering but he needed it so he wouldn't fall again and get hurt. The caregivers are nice and know what they are doing. Father and mom liked the errands and help they do around the house. Joyce makes their meals most of the time and has extra sandwiches in the fridge for later. They tell friends that the caregivers do laundry and chores so they don't have to do them anymore. This really worked great for our family. I recommend them.
---
Edwards1
October 15, 2012
I am a current client of this provider
I went online and checked some agencies in Roselle and I saw that Home Helpers has a good rating with the Better Business Bureau. I picked the nearest one from my house. They've been satisfactory since I have been using them for my mom. The latest caregiver I've had, Holly, was really exceptional. She's very hard working and goes out of her way to find something to do on her own than being instructed point by point. My mom relays to me as to how she feels about the caregivers. She's very enthusiastic about Holly. It's the first time that we used in home care and I'm satisfied with their service for my mom.
---
Curt
October 10, 2012
I am a current client of this provider
They came and interviewed my mom. Cindy and Kathy were really concerned and genuine. As time went on, that's what they were. They really turned out good. I'm pretty happy with them. They've been great as far as I'm concerned. They're always here when we need them. Every time I call them, they seem to cooperate with everything. The caregivers were really good and really concerned about my mom. We have two of them now and they are both really good. They help my mother with whatever she needs. They clean the house too which is great for me. I can't image someone nicer than these people are.
---
Amanda5
October 09, 2012
I am a past client of this provider
We decided to go with them because we decided that they had a more caring spirit and that they really wanted to take care of William. They're willing to work with us and we just felt that they're a better match that any of the others. We really enjoyed that they took a proactive approach and that they answered all of our questions. If there's anything that we needed or didn't understand they would make sure to take care of it. The caregivers are an excellent match, They try very hard to match them well. I think that they did a very thorough job and that they are very trained, compassionate, and understanding. They really treated William with a lot of respect. They help him with his medication and make sure that he's on top of things and doing the things that he's supposed to and not doing things that he shouldn't.
---
Rita3
October 09, 2012
I am a current client of this provider
After we had talked with Kathy, I felt that she could provide what we were looking for. She seemed very personable and very competent. We just felt comfortable at what she was offering to us and her presentation. She looked carefully for someone to be with us. The caregivers she provided us were what we wanted. She always made sure that they're doing what they're supposed to be doing. She constantly checked on them. We are also comfortable with the caregivers she had for us. She provided her employees with a log where they can keep track of what they did for Walter and they turned it in on a weekly basis. I thought that was good in keeping track of what the caregivers are doing. We were very very pleased with this one particular caregiver. Her personality fits us. She felt like family to us, helping us out. When Kathy first started out, she had girls that were going to nursing school. They started with us around summer time and so we had them for a short while. Their fall schedule was not fit to work with us so we had to switch after that. We did have a change over and things fell into place as time passed by. We were with Home Helpers for 4 years. Over this span of time, I can say that we were happy with their service.
---
Bernice1
October 01, 2012
I am a current client of this provider
I'm 94 and I'm trying to stay in my own home and so I called Home Helpers for help. All the caregivers that they sent out are very friendly and easy to work with I just had a new caregiver come in last Saturday and she happened to be a member of our church. The caregivers help me around the house and help me with my doctors appointments. If I have issues, they get back to me right away. Their communication is really good.
---
Phyllis3
October 01, 2012
I am a past client of this provider
My caregiver was Joyce and she comes around 2 or 3 times a week. I couldn't handle things on my own. I just came home from the hospital. Joyce was here to take care of everything. They came in and cooked for me, cleaned the house, and gave me rides when I need to go to the doctor or to the grocery store. They were just a lot of help. The management of Home Helpers are excellent. They keep everything about the client private. I like that a lot. They are kind and they take care of everything you want them to do. I haven't had them since my last operation. If I do need them I would call them right away.
---
Tracey1
October 01, 2012
I am a past client of this provider
They're very professional. Stacy was the last caregiver they sent to us and she was great. She works well with my dad. She's very trustworthy and very efficient. I felt that the communication was pretty good. I am getting to know a little bit more about the industry in terms of caregivers and companies that provide them. I find that there are a lot of imperfections in this type of industry but at the same time I felt that Home Helpers' service was great. If there's a mistake or something happened, they would work it out quickly. I would say my overall experience with them was great. We were with them for about 4 years. The caregivers were very helpful. My dad was very pleased with their care. He felt comfortable with them. He believes they're very competent. I was very satisfied with their service.
---
Mike14
September 27, 2012
I am a past client of this provider
We used Home Helpers and Direct Link when my mom was in the nursing home. I found them initially when I was browsing online. We live in California, my sister lives outside of Chicago and my mom was closer to my sister. We set up a meeting with Home Helpers once and we drove out there to Chicago and I think it was Kathy we met first. She said she had someone who would be a good fit for my mother and her name was Joyce. I think Joyce come around 2 or 3 times a week. She's a wonderful person. I met her and got to know her. I forgot who it was whom I talked to from California but she was always very helpful. If I had a message for Joyce or whatever it was always very well organized. They communicated with each other. Joyce was fantastic for my mom. My mom died over a year ago. Joyce came to the funeral. From what I know about them, they did a very good job for a very reasonable price.
---
About Home Helpers Home Care of Far Northwestern Chicago Suburbs
---
Home Helpers Home Care of Far Northwestern Chicago Suburbs is an in-home care provider serving Elgin, IL and the surrounding area. Home Helpers Home Care of Far Northwestern Chicago Suburbs offers non-medical services in the home, such as meal preparation, housekeeping, and transportation. Contact the provider for more details on home care services and rates.
Features of Home Helpers Home Care of Far Northwestern Chicago Suburbs
---
Rates
Hourly Rate:

$21.50/Hour

Live In Rate:

$249/Day
Request Info
Get full access to reviews, cost information, and amenities