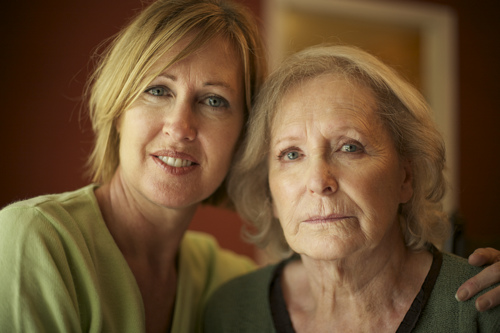 Top nearby In-Home Care Services
Reviews of First Priority Home Care, LLC
---
Disappointed with provider
August 25, 2015
I am a current client of this provider
The VA recommended this provider to care for my father in law. He is getting 2 hours 5 days a week. From the beginning, I did not get service for a week because they could not find anybody to work, even though they told me they have plenty aides in my area. We have had many aides to show up never on time. They are not reliable. Many times they don't even show up or call. I would not recommended this provider to anyone. I am contacting VA for another provider.
---
Special Mom
June 29, 2014
I am a current client of this provider
My daughter is a client of First Priority Home Care. We are provided excellent service. The owner of the company makes himself available at all times by providing you with his cell phone number. The office staff is amazing and always willing to answer questions. Our Personal Care Aide was trained by the staff to the needs of my Autistic Daughter. I highly recommend this company!!!!
---
Making things harder for Client
June 21, 2014
I am a current client of this provider
I am a current customer of First Priority Home Care in Columbia, SC. I was given an aid who made a mess in the kitchen, and did not clean it all up. The stove top backed on spill may be permanent. When I told her not to wipe the spill, especially with a paper towel while the burner was hot, she wipe it, and that too burned onto the stove. She said she didn't know if she turned it off it would do that. She spilled food on a very clean floor that was already hand washed and then said my husband must have done it when he came home. But he didn't eat at all before I found the mess. I never had ants in the house and saw them the week she's been in the kitchen. She didn't understand why we would ban her from the kitchen because she said my husband couldn't even get the food off the stove. He got most of it off, but still burned on so badly that we may need special product to get it off from Lowes, or I have to ask my insurance company to fix it, but that is a big deductible on the home owner's insurance. She said "This is a housekeeping job," but I said my doctor ordered light housekeeping and all she has been asked to do is wipe the counters and make the bed, and clean just my toilet, as well as clean behind herself. My husband vacuumed, my housekeeper scrubbed all shiny and clean, but she cannot leave it that way. The VA pays for 4 hours a day, and she didn't come back for the last two hours, and did not do anything this morning but say that her ruining the stove and not staying to clean it up was beyond her control. She left beets in a pot on the stove after boiling them, and said the next day she didn't have to put them away because they were still hot (1 hour after I ate). They were not still hot. Also, I had to get up on the walker to wash the ladle she left dirty, holding it and telling her while she was on the phone, that she should have washed it. She watched me wash it, even those this gives me pain and more dysfunction. When I called the company and said she did not come back, the man said "I'll do some digging and find out if she is coming back." I never heard from him again. I didn't have my shower at all, and no grooming or anything. My husband is home now from working at the VA and has to do everything she leaves undone, or since he went grocery shopping I'll just forget most of it except the shower. She is not a CNA even though the advertisement on the internet said "our CNA's will.." Another aid who was a CNA did well on the activities of daily living except she was very disrespectful. My housekeeper was surprised at the way she was speaking to me, as she was there.
---
Sally23
May 14, 2014
I am a current client of this provider
I have First Priority Home Care coming here because it's just too much money to pay for total care for a month. Mom has to have total care and it would cost over $7,000. They're excellent. They are great interacting with my mom and responding to all her needs. I'm very happy with them. I have a CNA, and the nurse came to do the assessment. She was wonderful, and each CNA who has come was great. I have three different people. I'm a very satisfied customer, and I would definitely recommend their service to anyone.
---
About First Priority Home Care, LLC
---
First Priority Home Care, LLC is an in-home care provider serving Columbia, SC and the surrounding area. First Priority Home Care, LLC offers non-medical services in the home, such as meal preparation, housekeeping, and transportation. Contact the provider for more details on home care services and rates.
Request Info
Get full access to reviews, cost information, and amenities